THE AMERICA FIRST NEWS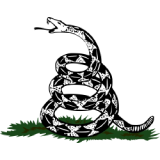 Sep 24, 2023  |  
0
 | Remer,MN
Sponsor: 
WISH-TEXT.COM
 Craft Personalized Messages With Ease! Wish It? Text It!
Sponsor: 
WISH-TEXT.COM
 Craft Personalized Messages With Ease! Wish It? Text It!
---
---
Investigators found a "small bone fragment" on a hacksaw that Brian Walshe allegedly tossed in a dumpster after killing his wife, court documents say.
Brian Walshe, 47, was in a Massachusets court Thursday for the first time since he was indicted on several charges, including murder, in connection with Ana Walshe's presumed death.
He pleaded not guilty to accusations that he beat his 39-year-old wife to death in their Cohasset home and discarded her body, which investigators still have not found. 
Among the evidence collected is a hacksaw that was found in a dumpster across the street from his mother's home in Swampscott, Massachusetts, along with Volkswagen keys, Ana's COVID vaccination card, a Hermes watch and Gucci necklace that Ana was known to wear, Hunter boots, a black Prada purse and a short black coat, the April 27 court filing says.
BRIAN WALSHE HIRED PRIVATE INVESTIGATOR, SUSPECTED WIFE ANA WALSHE WAS CHEATING: PROSECUTOR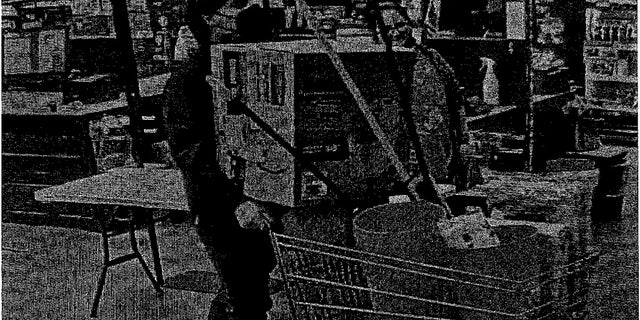 Investigators also found rugs that appeared to be from the Walshe's living room and kitchen that "contained red brown staining" and "numerous items identical" to Brian's alleged purchases at Lowe's and Home Depot, according to the latest court documents obtained by Fox News Digital.
Three grainy surveillance images of Brian Walshe buying large amounts of cleaning supplies and carrying a trash bag were included in search warrants that were unsealed in Quincy District Court this week and obtained by Fox News Digital. 
UPDATED DETAILED TIMELINE OF ANA WALSHE'S DISAPPEARANCE AND BRIAN WALSHE'S ARREST
In one image, Brian is seen pushing a shopping cart in Rockland Home Depot on Jan. 8 between 4:12 p.m. and 4:56 p.m., according to the search warrant.
Some of the items in the cart include three mops and brushes, two large clear tarps, drop cloth, two rolls of Scotch Heavy duty tape, a Tyvek suit with hood boot coverall, a mop bucket with ringer, three buckets with lids, two splash-resistant goggles, a utility knife, two 12-pound bags of baking soda and a hatchet, the warrant says.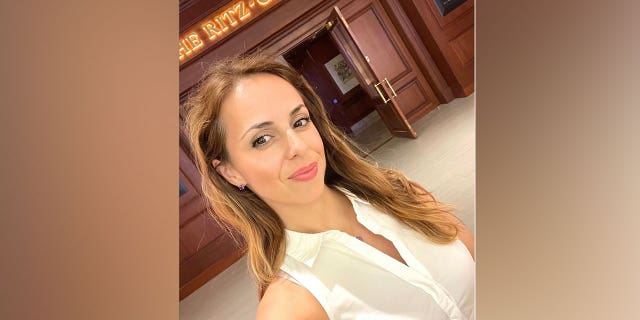 Many of these items were found in the Walshes' Cohasset home after police executed a search warrant on Jan. 8. 
In another surveillance image, Brian is seen on Jan. 1 around 5:13 p.m. in the parking lot of Vinnin Liquors in Swampscott, where he's seen throwing out a black garbage bag, the warrant says. 
ANA WALSHE'S KIDS CAN HOPEFULLY 'FIND PEACE,' SAYS COLLIER LANDRY, WHOSE MOM WAS MURDERED BY HIS DAD
About an hour later, at 6:05 p.m. on Jan. 1, Brian is seen on security cameras shopping at Lowe's in Danvers, where he allegedly bought $450 worth of tools, including a hacksaw, the warrant says. 
Investigators found a hacksaw that they say Brian Walshe tossed in a dumpster after he allegedly killed his wife Ana.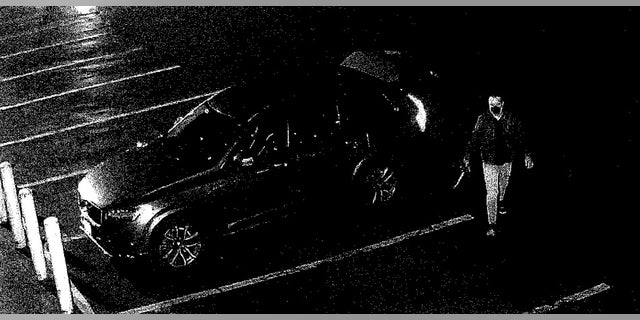 Brian and his mother hired a private investigator in December to tail to Ana around her job in Washington, D.C., where she worked as a real estate executive, because he believed she was cheating on him, prosecutors revealed during Thursday's court appearance. 
There was growing tension in Brian and Ana's marriage stemming from Brian's unrelated legal troubles, which forced him to be on house arrest as part of his pre-sentencing probation for selling fake Andy Warhol paintings, according to prosecutors.
MURDER OF ANA WALSHE HAS LAWYERS RAISING QUESTIONS, POKING HOLES IN CASE AGAINST BRIAN
Walshe is also fighting charges that he allegedly destroyed his father's will. 
In December, Brian suspected Ana was cheating on him, and "he would repeatedly access the Instagram page of one of Ana's male friends from Washington D.C.," the court filing says. 
The day after Christmas, Brian's mother, "with his input and direction," hired a Washington, D.C.,-based private investigator "to conduct surveillance of Ana for the purpose of proving infidelity," according to the court filing, and researched divorce on Dec. 27.
On Dec. 28, Ana "became uncharacteristically emotional and extremely upset" while she was out with her friends in Washington, D.C., because she thought Brian was going to jail, according to court documents. 
THE MURDER OF ANA WALSHE HAS LAWYERS RAISING QUESTIONS, POKING HOLES IN CASE AGAINST HUSBAND
"Ana told her friend that she intended to relocate her three children to Washington, D.C. and was prepared to leave Mr. Walshe," the court filing says. 
Walshe's lawyer, Tracy Miner, addressed these new revelations in court on Thursday, when she told the judge that the private investigator was allegedly Walshe's mother's idea.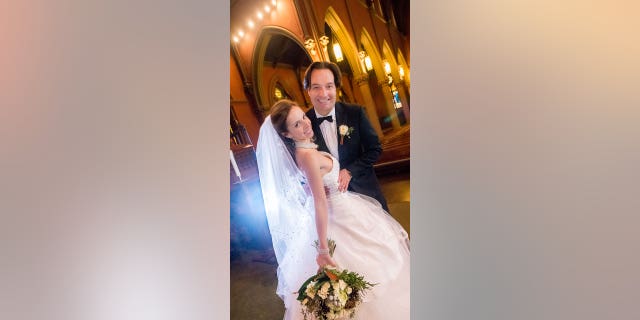 Miner said that her client had reportedly told his mother, "Go ahead. You'll be proven wrong. Ana is good."
Prosecutors revealed that Walshe would be the sole beneficiary of Ana's life insurance, which totaled about $2.7 million. 
CRIMINAL PSYCHIATRIST DISSECTS BRIAN WALSHE'S SMILE WHILE WALKING OUT OF JAIL IN HANDCUFFS
Miner addressed this point in court, as well, claiming that there was nothing to suggest that Brian was looking for money and alluded to the New Year's Eve party, where Brian, Ana and their mutual friend had spent a "celebratory" night.
Throughout Thursday's hearing, Brian could be seen shaking his head as prosecutors detailed their allegations.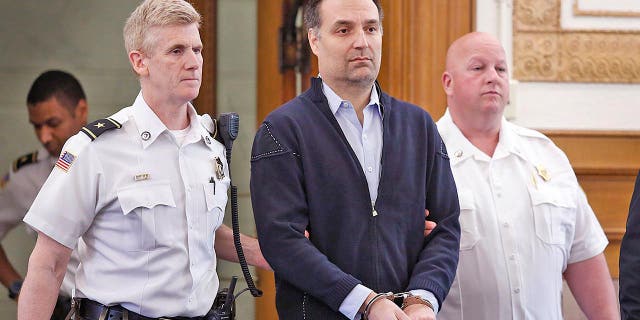 After the two sides presented their arguments, Walshe was ordered to be held without bail, as he has been. His next court appearances are scheduled for Aug. 23 and Nov. 2.
Reporters shouted questions at Brian as law enforcement escorted Brian out of the courthouse, and he is seen in a video on Twitter shaking his head no when asked whether he killed Ana. 
BRIAN WALSHE ALLEGEDLY SEARCHED GOOGLE 21 TIMES BEFORE, AFTER WIFE ANA WALSHE WAS KILLED
The Norfolk County District Attorney called Thursday's hearing one more step "in a long process" that will wind its way through the Massachusetts judicial system. 
After the hearing, Fox News Digital spoke to Massachusetts criminal defense lawyer Nate Amendola, who isn't involved in the case, for his reaction.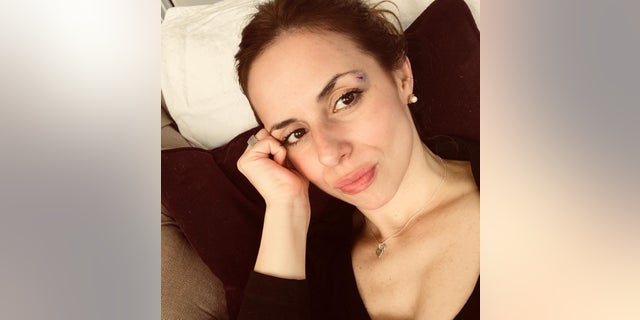 He said that both sides gave a glimpse into their arguments during a potential trial. 
Miner painted Brian as a doting father and caretaker while Ana was working in D.C. most of the time; and the state alluded to potential motives: Infidelity, jealousy and financial gain.
He said that first-degree murder cases almost never end in a plea deal in Massachusetts, so Amendola said he fully expects a trial after a number of conference hearings to sort through discovery. 
Note: You can use @chatbot mention tag to interact with ChatGPT language model in comments. Neither your comment, nor the generated responses will appear in "Comments" or "News & Views" streams.