THE AMERICA FIRST NEWS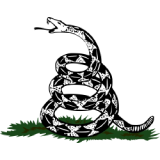 Jun 7, 2023  |  
0
 | Remer,MN
AM1.NEWS
The American Majority
The go-to-site for the news WE read. @am1_news
The go-to-site for the news WE read. : Created and operated in USA. Contact : support@am1.news : @am1_news
AM1.NEWS: The go-to-site for the news WE read : Contact: support@am1.news : Twitter @am1_news: The Internet of Us™ : AM1.NEWS
---
---
"We have experienced many decades now of having agency over our body, of being able to determine when and how many children to have. We know what that feels like, we know what that's done for our lives," Fonda said. "We're not going back, I don't care what the laws are. We're not going back." 
When asked by co-host Joy Behar what can be done "besides marching and protesting," Fonda replied, "Well, I've thought of murder." Sparking laughter at the table, Behar insisted to viewers Fonda was "just kidding," which prompted a long glare from the Hollywood icon. 
Fonda later told Fox News Digital that her comments were "obviously" in jest.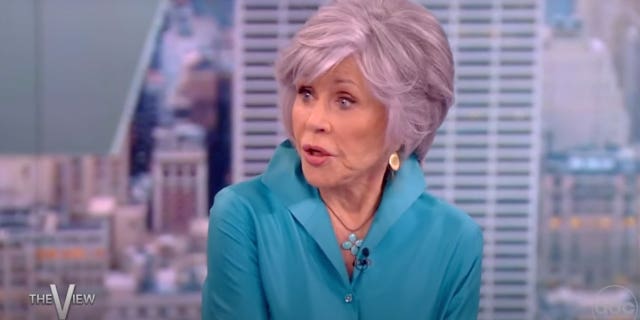 Live Action founder Lila Rose called out Fonda, saying she's advocating for "murder to protect the murder of children." 
"Pray & work passionately against this darkness," Rose tweeted. 
JANE FONDA SUGGESTS 'MURDER' TO FIGHT ABORTION LAWS IN WILD APPEARANCE ON 'THE VIEW'
Prominent pro-life advocate Abby Johnson told Fox News Digital Fonda didn't appear to be "kidding" as Behar claimed to her audience. 
"Ironic that a woman defending murder of the unborn would call for the murder of those defending the unborn. That's exactly what we can and should expect from the left. They have no dignity for any human life," Johnson said.
Kristan Hawkins, president of Students for Life of America, accused Fonda of saying "people who are inconvenient" should be killed.
"Forget 'safe, legal, and rare,' the abortion mindset wishes death to anyone undesired, even if they're in office," Hawkins told Fox News Digital. "Getting rid of people for the sole and shallow reason that you don't want them around has led to millions of deaths, and Jane Fonda once again shows that her so-called interest in human rights is only for people who think like her."
JANE FONDA WALKS BACK 'MURDER' COMMENT ABOUT PRO-LIFERS AFTER GETTING TORCHED ONLINE: 'OBVIOUSLY MADE IN JEST'
"It's unfortunate that for pro-abortion people like Jane Fonda, murder is the comfortable solution to unplanned pregnancies. Whether inside the womb or outside the womb, the taking of innocent life is never an acceptable solution," Jim Daly, president of Focus on the Family, told Fox News Digital.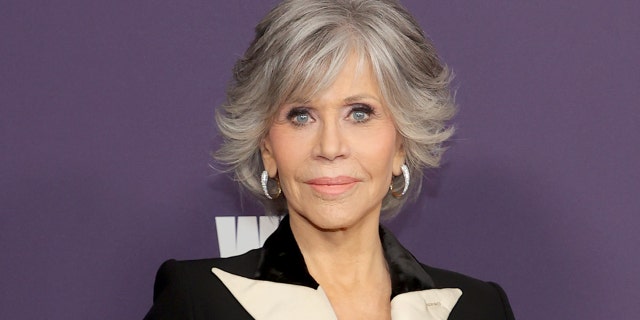 Pro-life lawmakers have also sounded the alarm on Fonda's comments. 
Rep. Anna Paulina Luna, R-Fla., said she has "notified Capitol Police" as "we are taking this threat as a serious one" since the actress did not clarify that she was joking. 
"Calling for the murder of a pro-life politicians is not only dangerous but it's incredibly sick. This leads to targeting and can result in someone being seriously hurt," Luna tweeted. 
JANE FONDA, 85, ADMITS TO ACCEPTING DATE FROM 90-YEAR-OLD BECAUSE HE OFFERED 'TO PAY ME QUITE A BIT OF MONEY'
"The hosts claimed Fonda deserves a Nobel Prize & laughed-off her heinous remarks," Rep. Byron Donalds, R-Fla. reacted. "To the pro-life Americans all across our great country, stay strong & know I will always have your back on Capitol Hill."
"Incitement, much?" Rep. Chip Roy, R-Texas, wondered.
"I routinely get death threats because of the nasty women on The View and the things they say about me. But calling for us to be assassinated makes The View, the hosts, the producers, the network, the advertisers, and everyone involved responsible for death threats, attacks, and potential murders of pro-life politicians and activists. I am reporting this," Rep. Marjorie Taylor Greene, R-Ga., wrote. 
Fox News Digital contacted the nation's most prominent pro-choice groups including Center for Reproductive Rights, National Abortion Federation, Planned Parenthood Federation for America, Women's March, National Women's Law Center and UltraViolet. None of them responded to requests for comment. 
5 WOMEN SUE TEXAS OVER ABORTION BAN, SAYING IT RISKED THEIR LIVES
In a statement to Fox News Digital, Fonda insisted her comments were nothing serious.  
"While women's reproductive rights are a very serious issue and extremely important to me, my comment on The View was obviously made in jest," Fonda told Fox News Digital. "My body language and tone made it clear to those in the room - and to anyone watching - that I was using hyperbole to make a point."
"Women across the country are facing real threats when it comes to our bodies, and people lose faith in our mission to protect women when others choose to focus on tangential issues and passing jokes instead of the actual problem at hand," Fonda added.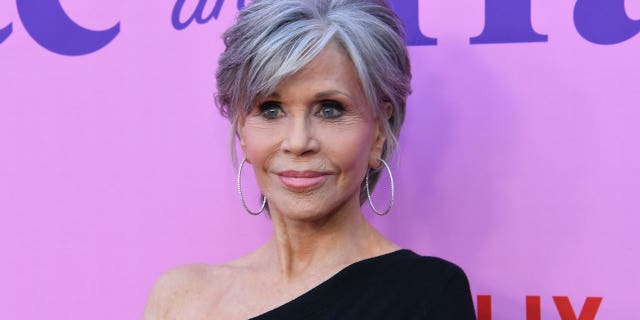 The firestorm over the abortion debate was ignited after a draft Supreme Court opinion was leaked to the press, leading to protests outside the homes of the conservative justices. 
One man was charged for the assassination attempt of Justice Brett Kavanaugh.
Political pundits widely suspect that the issue of abortions played a key role in the 2022 midterms, which was previously forecast to be a red wave for Republicans. Instead, they narrowly won back the House and Democrats expanded their majority in the Senate.
Fox News' Brian Flood contributed to this report. 
Note: You can use @chatbot mention tag to interact with ChatGPT language model in comments. Neither your comment, nor the generated responses will appear in "Comments" or "News & Views" streams.