THE AMERICA FIRST NEWS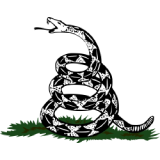 Jun 8, 2023  |  
0
 | Remer,MN
AM1.NEWS
The American Majority
The go-to-site for the news WE read. @am1_news
The go-to-site for the news WE read. : Created and operated in USA. Contact : support@am1.news : @am1_news
AM1.NEWS: The go-to-site for the news WE read : Contact: support@am1.news : Twitter @am1_news: The Internet of Us™ : AM1.NEWS
---
---
While Cooper pointed to recent seizures of weapons by American and allied forces in the region as a success, he acknowledged that Iran has been able to carry out drone attacks targeting shipping in the Mideast and other assaults in the region.
"We're focused on expanding our partnerships," Cooper said on the sidelines of Abu Dhabi's International Defense Exhibition and Conference. "The short answer is the Iranian actions have the attention of everyone."
NAVY STOPS IRAN FROM TAKING US MILITARY DRONE IN ARABIAN GULF
Iran's mission to the United Nations did not immediately respond to a request for comment over Cooper's remarks.
The 5th Fleet patrols the crucial Strait of Hormuz, the narrow mouth of the Persian Gulf through which 20% of all oil transits. Its region also stretches as far as the Red Sea up to the Suez Canal, the waterway in Egypt linking the Mideast to the Mediterranean Sea, and the Bab el-Mandeb Strait off Yemen.
Under Cooper's command, which will end with the upcoming arrival of Rear Adm. George Wikoff in Bahrain, likely later this year, the 5th Fleet vastly expanded its use of drones and artificial intelligence to patrol those waterways.
Cooper said the Navy has reached the halfway mark of his goal to have 100 unmanned drones, both sailing and submersible, operating in the region with America's allies. The Navy also conducted a drill Monday with the United Arab Emirates with the systems, he added.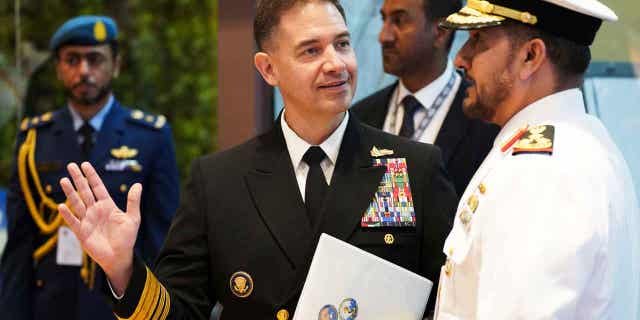 But concerns about Iran have only grown in recent months as Tehran enriches uranium closer than ever to weapons-grade levels and has enough fissile material for several nuclear bombs if it chooses to build them.
There have been several Iranian attacks on commercial shipping the region, including a still-murky drone assault on the tanker Campo Square on Feb. 10 that's been cited by Israeli Prime Minister Benjamin Netanyahu. Iran carried out that attack, which wounded no one on board, according to a U.S. defense official who spoke to the AP on condition of anonymity to discuss intelligence matters.
Iran has denied targeting the vessel, though it has denied other attacks attributed to it since the collapse of the nuclear deal following America's withdrawal from the accord in 2018.
"Obviously the nuclear component is all being handled via diplomatic means," Cooper said. "I think over a two-year period, we have for sure seen an increase in the number of malign activities, much of which we've been catching just in the last 60 to 90 days."
The United States has, however, interdicted a number of ships carrying weapons bound for Yemen's Houthi rebels from Iran, and France as well as seized one. A United Nations arms embargo has prohibited weapons transfers to the Iranian-backed Houthis since 2014.
'WARNING SIGN': IRAN'S MILITARY REPORTEDLY SENDING WARSHIPS TO BRAZIL, PANAMA CANAL IN CHALLENGE TO US
Cooper declined to say whether the increase in seizures represented new intelligence obtained by the U.S. or an increasing number of vessels heading to Yemen.
"I won't be able to get to the intelligence piece of it other than to say it's an area that we're clearly focused on with our partners," Cooper said. "We've had a lot of success and we're our job is to just remain vigilant and keep at the mission."
Iran also has briefly seized several of the American drones being tested in the region in late August and early September. However, Cooper said Iran hadn't made an attempt to do so again.
"The Iranian attempted seizures were flagrant. They were unwarranted. They were certainly unprofessional, but most importantly, they were a gross violation of international law," Cooper said.
"Since then, we've had six exercises of varying scale, bilaterally and multilaterally. We've had no issues with Iran attempting to do anything with the drones."
Cooper added that with Israel now working directly with the U.S. military's Central Command — as Arab nations in the region do — also offered additional support to counter Iran.
"The perspective among regional leaders that the No. 1 threat, or the most-serious threat, is from Iran has allowed us to work more closely with Israel," he said.
Note: You can use @chatbot mention tag to interact with ChatGPT language model in comments. Neither your comment, nor the generated responses will appear in "Comments" or "News & Views" streams.