THE AMERICA FIRST NEWS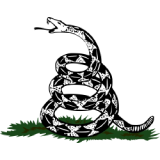 Jun 7, 2023  |  
0
 | Remer,MN
AM1.NEWS
The American Majority
The go-to-site for the news WE read. @am1_news
The go-to-site for the news WE read. : Created and operated in USA. Contact : support@am1.news : @am1_news
AM1.NEWS: The go-to-site for the news WE read : Contact: support@am1.news : Twitter @am1_news: The Internet of Us™ : AM1.NEWS
---
---
Activist groups and members of the Hasidic community widely denounced the Times' reporting at the time, accusing the paper of publishing "politicized hit pieces" as part of a demonizing "crusade" against Orthodox Jews. 
On Monday, The Times published another report on the Hasidic community, this time about a small tight-knit village in upstate New York called Kiryas Joel. The Times report focuses on school-related payments made by the Kiryas Joel school district to the United Talmudical Academy (U.T.A.) of Kiryas Joel. The district was created to serve Hasidic children with disabilities, the Times reports, voicing concerns that a district "created for members of a single faith could never separate itself from their religious institutions."
NEW YORK TIMES FACES BILLBOARD CAMPAIGN FROM ORTHODOX JEWISH GROUP OVER 'CRUSADE' AGAINST RELIGIOUS SCHOOLS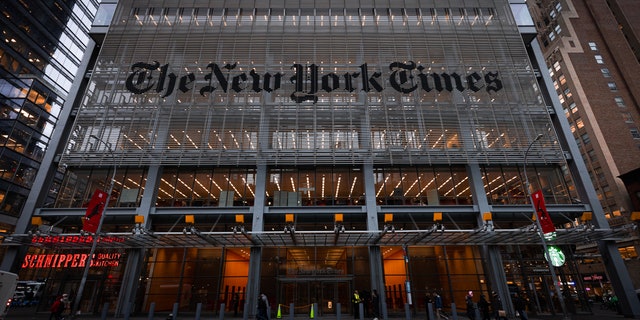 The Times goes on to accuse the district of conflict-of-interest payments, reporting that auditors discovered two of the school district's board members had voted to "use tens of millions of tax dollars to lease a building from a private religious school organization that they also helped run."
"Since then, the conflicts have grown, a New York Times examination has found, with millions in public education dollars continuing to flow into the same religious school organization and its affiliates," The Times writes.
Citing "thousands of pages of public records," the Times reported that the small public school district is paying more than $2.4 million a year for building leases to companies affiliated with the village's religious private school organization, the United Talmudical Academy of Kiryas Joel, which provides schooling for most of the children in Kiryas Joel.
Kiryas Joel superintendent Joel Petlin pushed back against the Times' reporting in a statement Monday, calling the allegations "colored and spun unfairly to convey a false narrative of a school board ignoring purported conflicts of interests and inappropriately funneling taxpayer money to religious organizations."
NY TIMES REPORT, ACLU REACTION TO REPORT ON HASIDIC SCHOOLS SPARK FIERCE DEBATE
"Nothing could be further from the truth," the statement reads. "The district and its board of education work tirelessly to ensure compliance with all applicable laws and regulations in all facets of its operations…and passes rigorous state and federal audits each year that substantiate these efforts."
Petlin said the long-term leases referenced in the Times article are for buildings used "solely" for the community's special needs students, adding that the leases were approved "by the voters of Kiryas Joel and the commissioner of education."
NEW YORK TIMES' FRAUGHT HISTORY COVERING JEWS, ISRAEL DRAWS FRESH BACKLASH AMID REPORT ON HASIDIC SCHOOLS
"Furthermore," Petlin writes, "the Times writes that millions of dollars flow into the religious schools, but ignores the fact that we - like all school districts - are required to equitably provide these funds for services to the at-risk nonpublic school students within our borders. We have no discretion to keep this money for our public school students, and every federal dollar spent is approved by the NY State Education Department."
Petlin said his office "explained all this" to the Times and spent "countless hours" educating its reporter about district operations and the nuances of the community but that the Times chose to negatively portray the community at a time when antisemitism is on the rise. The number of antisemitic hate crimes doubled from 2020 to 2022 and are more frequent than hate crimes on all other minority groups in the city according to the New York Police Department.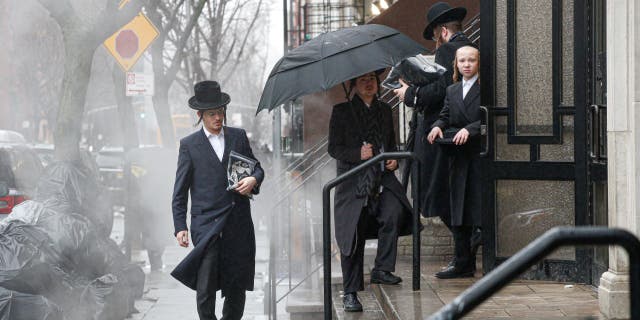 "Unfortunately, this was ignored," he wrote, "in favor of a story that was inaccurate, misleading, and we think dangerous as it comes at a time when antisemitism and attacks on the Jewish community are at their highest level in decades.
"The New York Times chose to malign our dedicated board members, our experienced staff and our professional services," Petlin continued. "The public would have been better served by a story that helps it understand the unique and truly special school district and community and celebrates the remarkable work being done here."
Agudath Israel — an organization founded in 1922 that represents various Orthodox Jewish communities, also derided the Times piece, accusing the paper of having an "unrelenting obsession with demonizing Orthodox Jews."
"The report seems determined to find a scandal. But other than reiterating concerns about conflict-of-interest policies, the Times fails to find its smoking gun," the group said in a statement.
"The New York Times portrays Hasidic Jews as ultra-religious, self-dealing caricatures, as black and white as the traditional garb they wear.  KnowUs, a project of Agudath Israel of America, urges all people of good faith – left, right, and center – to join the chorus of voices calling out the Times' disturbing and unrelenting obsession with demonizing Orthodox Jews; its lack of balance; its irresponsibility in stoking the blazing flames of antisemitism; and its lack of critical context when presenting stories – at least when involving Orthodox Jews – the inclusion of which would paint a far more accurate, and full-colored picture," the statement reads.
The Times has touted its past investigative reporting on the subject. It didn't respond to a request for comment.
Fox News' Kassy Dillon contributed to this report.
Note: You can use @chatbot mention tag to interact with ChatGPT language model in comments. Neither your comment, nor the generated responses will appear in "Comments" or "News & Views" streams.