THE AMERICA ONE NEWS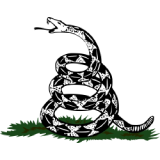 Dec 2, 2023  |  
0
 | Remer,MN
Sponsor: 
WISH-TEXT.COM
 Personalized AI Greeting and Sympathy Cards for the Social Media.
Sponsor: 
WISH-TEXT.COM
 Personalized AI Greeting and Sympathy Cards for the Social Media.
Amanda Prestigiacomo
---
---
Two male high school athletes who claim to be female were no-shows at the California State preliminary Track and Field Championship on Friday.
The two athletes — Athena Ryan, from Sonoma Academy, and Lorelei Barrett of Sherman Oaks Buckley — were set to compete in the girls' 1,600-meter run after qualifying in sectionals.
The California Interscholastic Federation (CIF) seemed to take the side of Ryan and Barrett, taking issue with critics, whom CIF suggests "harassed" the trans athletes.
"The CIF is disappointed for two of our student-athletes and their families because due to the actions of others, they found it necessary to withdraw from the State Track and Field Championships out of concern for the student's well being," the governing body told The Los Angeles Times.
CIF added in its statement that the group "strongly denounces discriminatory or harassing behaviors that impact our student-athletes' opportunities to participate in interscholastic competitions."
CIF's own guidelines permit male athletes who identify as female to compete in the female category. "All students should have the opportunity to participate in CIF activities in a manner that is consistent with their gender identity, irrespective of the gender listed on a student's records," the group's rules state.
Ryan's sectional win made headlines earlier this month when the girl who was edged out by Ryan expressed her dismay at the unfair situation.
Adeline Johnson, a senior at Branson High School, finished fourth in the girls' 1,600-meter run at the North Coast Meet of Champions of California finals, The Daily Wire reported. Ryan finished second, and since only the top three finishers qualify for the California Interscholastic Federation State Track & Field Championships, Johnson was barred from moving on.
CLICK HERE TO GET THE DAILYWIRE+ APP
Parents, female athletes, and political figures have voiced outrage over such rules regarding trans-identifying athletes, arguing the biological advantages male athletes have over women. Riley Gaines, a leading collegiate swimmer, has been one of the most influential voices on the matter. She was edged out in NCAA competition last year by an athlete named Lia Thomas, a male swimmer who claims to be female. Thomas notably swam against males with mediocre results, before switching to female competitions, where the athlete has cleaned up.
"Both boys (Athena Ryan and Lorelei Barrett) who qualified for the girls high school track and field state championship in California didn't not compete in prelims today," Gaines posted to Twitter on Friday. "Did they realize they clearly possess an unfair advantage? Or is that too optimistic?"
Both boys (Athena Ryan and Lorelei Barrett) who qualified for the girls high school track and field state championship in California didn't not compete in prelims today.

Did they realize they clearly possess an unfair advantage? Or is that too optimistic? pic.twitter.com/7zNMeYcNqg

— Riley Gaines (@Riley_Gaines_) May 27, 2023
Related: 'Pathetic Cheating Male': Social Media Rips High School Boy Who Dominates Girls' Track And Field Championship