THE AMERICA ONE NEWS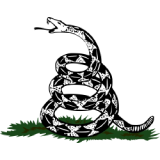 Nov 29, 2023  |  
0
 | Remer,MN
Sponsor: 
WISH-TEXT.COM
 Personalized AI Greeting and Sympathy Cards for the Social Media.
Sponsor: 
WISH-TEXT.COM
 Personalized AI Greeting and Sympathy Cards for the Social Media.
Leif Le Mahieu
---
---
Four children who were missing after a plane crash in Colombia were found alive and rescued after 40 days alone. 
The children who ranged in age from just 11 months to 13 years old were found in a remote area of the Amazon jungle in Colombia after surviving storms and avoiding dangerous animals and rebel soldiers. A plane carrying the children, their mother, and two other adults had crashed on May 1, killing everyone but the children. 
"They've given us an example of total survival that will go down in history," said Colombian President Gustavo Petro. "A joy for the whole country!"
#GeneralGiraldo: "La unión de esfuerzos hizo posible esta alegría para Colombia"

Gloria a los soldados de las @FuerzasMilCol, a las comunidades indígenas e instituciones que hicieron parte de la #OperaciónEsperanza" pic.twitter.com/LO3BPldLgD

— Fuerzas Militares de Colombia (@FuerzasMilCol) June 10, 2023
"Their learning from indigenous families and their learning of living in the jungle has saved them," Petro said of the children, who are ethnically Huitoto. "They are children of the jungle and now they are children of Colombia."
The rescued children were: Lesly Jacobombaire Mucutuy, 13,  Soleiny Jacobombaire Mucutuy, 9, Tien Ranoque Mucutuy, 4, and Cristin Ranoque Mucutuy, just 11 months old. 
Rescuers were sent out after the pilot of the plane issued a call for help due to engine failure. Rescuers found the bodies of the adults, but the children were gone leaving only footprints and other small signs of life. 
For days following the crash, a team combed over a jungle area of about 125 square miles. The team included 150 soldiers and 200 locals, according to the Guardian. 
"This isn't a needle in a haystack, it's a tiny flea in a rug because they keep moving," said Brigadier General Pedro Sanchez "But if, God forbid, they were dead we would have already have found them, because they would be still."
CLICK HERE TO GET THE DAILYWIRE+ APP
Before the children were found, Sanchez said he had a "100% expectation" that his team would be able to rescue the children. 
On Friday, rescuers shouted "Miracle! Miracle! Miracle! Miracle!" as they found footprints that led them to the children. The children were then flown to a hospital for treatment.
"We hope that tomorrow they will be treated at the military hospital," Defense Minister Ivan Velasquez said after the discovery. 
María Fátima Valencia, the children's grandmother said she was "going to hug all of them" and "thank everyone." The family lives in Villavicencio, a city in central Colombia not far from Bogota. 
"I'm going to encourage them, I'm going to push them forward, I need them here," she said.