THE AMERICA ONE NEWS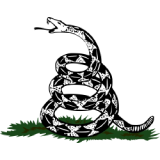 Nov 28, 2023  |  
0
 | Remer,MN
Sponsor: 
WISH-TEXT.COM
 Personalized AI Greeting and Sympathy Cards for the Social Media.
Sponsor: 
WISH-TEXT.COM
 Personalized AI Greeting and Sympathy Cards for the Social Media.
Zach Jewell
---
---
A man who opened the emergency door while an Asiana Airlines flight was in the air said that he "wanted to get off quickly" because he was suffocating. 
Passengers on the flight were terrified as the man opened the door while the plane was coming in to land in Daegu, South Korea, on Friday, CNN reported. A video posted to social media showed air whipping into the cabin after the emergency door had been opened. 
Asiana Airlines A321 lands safely at Daegu Airport in South Korea after the emergency exit door was opened by a passenger on approach. 9 people taken to hospital with breathing difficulties. pic.twitter.com/Jzed4PMDvc

— Breaking Aviation News & Videos (@aviationbrk) May 26, 2023
The 33-year-old man was sitting in the emergency exit row and reportedly opened the door while the plane was still 700 feet in the air, according to an airline official. Officials confirmed with CNN that the plane landed safely despite the frightening situation. 
Upon landing, the man was arrested by local police and reportedly told authorities that he had been under stress after losing a job and felt suffocated. Police said the man told them he wanted to get off the plane as quickly as possible. The man was charged with violating aviation security law, and if convicted, he could face up to 10 years behind bars. 
The flight was carrying 194 passengers from the southern island of Jeju to Daegu. A dozen people suffered minor injuries and nine of them were sent to the hospital to be treated for breathing issues. Elementary and middle school track and field athletes were also on board, heading to a weekend competition. 
Aviation expert Geoffrey Thomas told CNN that the man opening the emergency door mid-air was "very bizarre" because "[t]echnically, it's not possible to open those doors in flight."
"It seems implausible that the door could be opened in the first place and then against the airstream technically impossible, but somehow or another it has happened," Thomas added.
Asiana Airlines said that the change in pressure as the aircraft descended could explain how the man could open the door. 
CLICK HERE TO GET THE DAILY WIRE APP
"The airplane is automatically set to adjust the pressure of the cabin according to the altitude of the aircraft," the airline said. "When the aircraft is high up in the air, it is impossible to open the door but when the altitude is low and close to landing, the door can be opened."