THE AMERICA ONE NEWS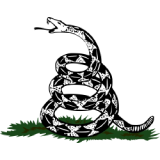 Dec 9, 2023  |  
0
 | Remer,MN
Sponsor: 
WISH-TEXT.COM
 Personalized AI Greeting and Sympathy Cards for the Social Media.
Sponsor: 
WISH-TEXT.COM
 Personalized AI Greeting and Sympathy Cards for the Social Media.
Tim Meads
---
---
Billionaire and legendary hedge fund manager Ray Dalio has a stark warning for the West: The U.S. and China are on the brink of war.
Dalio, the founder of Bridgewater Associates, has spent more than four decades dealing with Chinese businessmen and its government, and is cautioning the world that relations between the two countries are worse than ever. As flagged by Fox Business, Dalio recently returned from a business trip to China and published a memo dissecting the current world order.
"What I mean when I say that the US and China are on the brink of war is that it appears that they are close to having a sanctions war and/or military war that neither side wants but many believe will probably happen because a) each side is very close to the other's red lines, b) each side is using brinksmanship to push the other at the risk of crossing each other's red lines, and c) politics will probably cause more aggressive brinksmanship over the next 18 months," Dalio wrote in that memo.
He added that the two countries are "beyond talking." Dalio noted that even the president's own party is divided in how to treat China — as evidenced by former Speaker of the House Nancy Pelosi's trip to Taiwan. U.S. politics will push America closer to war with the Red Dragon, he predicted.
"The hawkish political influences in the United States will exert more pressure on the relationship over the next 18 months because of the emergence of the 2024 election season," he said. "That will be  a very risky period because China and the US are now already on the brink of war." As a result, a number of red lines could be crossed that could escalate conflict either on the ground or economically.
He added that the world is also looking to China for leadership, as much of the globe believes that the U.S. is on the decline under Biden.
"While there is a wide range of views among various countries' leaders, there is a growing belief among Chinese and many other countries' leaders that the United States is in decline, plagued with domestic issues," he wrote. "They believe that for this reason the US is no longer adequately guiding the world order, and, as a result of this void, the world is headed for a period of great disorder."
This could perhaps be evidenced by officials such as France's President Emmanuel Macron meeting with Chinese Communist President Xi Jinping.
CLICK HERE TO GET THE DAILY WIRE APP
"There is a strong belief that the world is desperately in need of stronger multilateral 1) leadership, 2) systems, and 3) institutions, and that China is very likely to play a leading role in helping to provide these, but that disorder will likely precede a more peaceful new world order," Dalio said.
The hedge fund manager is not alone in his predictions. Atlas Organization founder Gordon Chang told Fox Business' Maria Bartiromo that China's recent actions increase the possibility of military confrontation.
"When you have China engaging in dangerous intercepts of the U.S. and other militaries in the region, anything can happen. And we have a military that is not prepared to deal with the probable scenarios," Chang said. "General Mike Minahan on that January 27th leaked memo talked about war with China in 2025. … Well, it could very well be before that."
Dalio also said that in speaking with other world leaders, many believe that the U.S. is trying to drag them into war against Russia while China is trying to "facilitate peace."
His full memo can be read here.
The views expressed in this piece are the author's own and do not necessarily represent those of The Daily Wire.