THE AMERICA ONE NEWS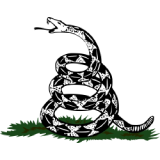 Dec 3, 2023  |  
0
 | Remer,MN
Sponsor: 
WISH-TEXT.COM
 Personalized AI Greeting and Sympathy Cards for the Social Media.
Sponsor: 
WISH-TEXT.COM
 Personalized AI Greeting and Sympathy Cards for the Social Media.
Harold Hutchison
---
---
CNN Chief National Correspondent John King said Thursday Republican voters "don't trust" the corporate news network.
"So much to unpack there," "Inside Politics" host Dana Bash said after a video of King having conversations with Republican voters in Iowa aired. "One of the things that struck me, first and foremost, obviously — and really in my gut, in my heart was just how seeped in these completely conspiratorial questions and thoughts are in the zeitgeist, particularly you were talking to Republicans that consume conservative media who don't tell you the whole truth."
"There are too many Democrats who want to say, 'They're deplorables, why talk to these people?' There are millions of them," King responded. "This is a family that's an economic anchor in the community. The business started in the basement employs 80 people, the new solar company employs 15 people in a part of a country that's been challenged economically the last 25 years. They're good people. They raise money for the girl scouts. They go to church, but they believe things that would break our fact-check machine. That's just a fact. They don't trust us, they think we're part of the problem."
WATCH:

Three CNN employees resigned in June 2017 in the wake of a story that wrongly reported that a member of then-President-elect Donald Trump's transition team was under investigation from the FBI over ties to Russia.
CNN host Alisyn Camerota was fact-checked by Republican Rep. Jim Jordan of Ohio when she claimed the Steele dossier had been corroborated. Special Counsel John Durham released a report on the origins of the FBI investigation of allegations that former President Donald Trump's 2016 presidential campaign colluded with Russia May 15 that found that the FBI "did not and could not corroborate" the claims from the now-discredited Steele Dossier.
Then-CNN host Brian Stelter claimed during the 2020 election that Hunter Biden's laptop was a piece of Russian disinformation, echoing an October 2020 letter signed by dozens of former intelligence officials published by Politico following a report by the New York Post about the contents of the laptop. Twitter locked multiple accounts, including the New York Post's and the personal account of then-White House press secretary Kayleigh McEnany for sharing the Oct, 14, 2020 report, citing a "hacked materials" policy.
The Daily Caller News Foundation confirmed the authenticity of one of the emails in October 2020. The Washington Post and New York Times confirmed the authenticity of the data in March 2022 in articles about investigations into Biden by the Department of Justice.
"This is a long conversation," King said.
Content created by The Daily Caller News Foundation is available without charge to any eligible news publisher that can provide a large audience. For licensing opportunities of our original content, please contact licensing@dailycallernewsfoundation.org
Support Conservative Daily News with a small donation via Paypal or credit card that will go towards supporting the news and commentary you've come to appreciate.
CNN
media bias