THE AMERICA ONE NEWS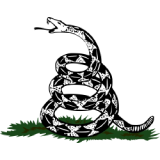 Dec 9, 2023  |  
0
 | Remer,MN
Sponsor: 
WISH-TEXT.COM
 Personalized AI Greeting and Sympathy Cards for the Social Media.
Sponsor: 
WISH-TEXT.COM
 Personalized AI Greeting and Sympathy Cards for the Social Media.
Harold Hutchison
---
---
Republican presidential candidate Vivek Ramaswamy said Thursday that he was censored by LinkedIn over comments about climate policy and China.
The professional social-networking site cited two videos from February where Ramaswamy criticized President Joe Biden over China and a May 7 video where Ramaswamy said "fossil fuels are a requirement for human prosperity." LinkedIn did not elaborate how those comments constituted "misinformation, hate speech, violence or any other form of abuse," according to screenshots posted by Ramaswamy on Twitter.
"Big Tech election interference has begun: @LinkedIn locked my account & censored me this week for posting videos where I expressed fact-based views as a presidential candidate about climate policy and Biden's relationships with China," Ramaswamy tweeted Thursday. "They said it violated their policies relating to 'misinformation, hate speech, and violence.' Sad but not surprising."
"Two years ago, Big Tech censored people who argued that we shouldn't close schools for Covid," Ramaswamy said in another post. "Now they're censoring presidential candidates for arguing that fossil fuels are required for prosperity. They didn't censor me because it's false. They censored me because it's true…"
Ramaswamy spokeswoman Tricia McLaughlin confirmed LinkedIn did not elaborate, even when the campaign pushed back.
"If they can do it to me, they can do it to anyone," Ramaswamy told the Daily Caller News Foundation. "It's remarkable that expressing fact-based views on climate policy and China-related policy, including legitimate criticism of President Biden, would result in outright censorship by a Microsoft-owned social media company. This is the embodiment of what's wrong in America: an arranged marriage between large tech companies and the left that together accomplishes what neither could alone."
Ramaswamy co-founded Strive Asset Management with Peter Thiel in 2022 to counter what they called an "ideological cartel" on Wall Street that used environmental, social, and governance (ESG) criteria in investing. ESG, also known as "sustainable investing," according to the Corporate Finance Institute, can factor in corporate policies on gun control, environmental issues, abortion or other issues in addition to or instead of strictly looking at a corporation's profitability.
Conservatives believe censorship by social media companies tilted the 2020 presidential election, when Twitter locked multiple accounts, including the New York Post's and the personal account of then-White House press secretary Kayleigh McEnany for sharing an Oct, 14, 2020 report about the contents of a laptop abandoned by Hunter Biden at a Delaware computer repair shop, citing a "hacked materials" policy.
An unidentified spokesperson for LinkedIn told the DCNF that the account was "restricted in error and it's now back up."
"We tried repealing the restrictions for more than a week, and LinkedIn doubled down on Vivek's profile restriction. Yet, the moment media attention shined light on LinkedIn's censorship they suddenly say the 'restricted in error,'" McLaughlin told the DCNF.
Content created by The Daily Caller News Foundation is available without charge to any eligible news publisher that can provide a large audience. For licensing opportunities of our original content, please contact licensing@dailycallernewsfoundation.org
Support Conservative Daily News with a small donation via Paypal or credit card that will go towards supporting the news and commentary you've come to appreciate.
LinkedIn
Vivek Ramaswamy