THE AMERICA ONE NEWS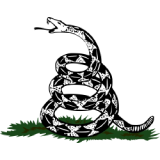 Dec 11, 2023  |  
0
 | Remer,MN
Sponsor: 
WISH-TEXT.COM
 Personalized AI Greeting and Sympathy Cards for the Social Media.
Sponsor: 
WISH-TEXT.COM
 Personalized AI Greeting and Sympathy Cards for the Social Media.
Will Kessler
---
---
Many Democrats are less worried about Hunter Biden's legal troubles than they are about other factors that challenge his campaign to win reelection in 2024, according to The New York Times on Saturday.
Democratic officials, operatives and pollsters are more concerned with President Joe Biden's age, low approval rating and the lack of confidence the American public has in him improving the economy, according to the Times. Hunter Biden pleaded not guilty last month after tossing out a plea agreement that would have the president's son plead guilty to two federal misdemeanor charges related to unpaid taxes and one felony charge over his possession of a firearm while being addicted to narcotics.
"There are plenty of things that keep Democrats up at night when it comes to 2024, and this is not one of them," Matt Bennett, co-founder of the centrist Democratic organization Third Way, told the Times. "Billy Carter is not the reason that Ronald Reagan won 49 states in 1980."
The current Real Clear Politics (RCP) average for Biden's approval rating, according to polls collected from July 19 to August 10, sits at 41.2%, while his disapproval rating is higher at 54.2%.
"I haven't seen polling, and I have not been asked to do polling, on that," Matt Barreto, who conducts polling for Biden, said to the Times about Americans' concerns with Hunter Biden. "Americans are totally focused right now on who is going to improve their economic output."
Inflation reached its highest point since December 1981 in June 2022, totaling 9.1% year-over-year. Inflation has steadily declined since then, reaching 3.0% in June but then ticking back up to 3.2% in July.
In order to combat the record-high inflation, the Federal Reserve has raised interest rates 11 times since March 2022. The current federal funds rate sits in the range of 5.25% and 5.50%, the highest level since 2001.
The U.S. credit rating was downgraded on Aug. 1 from "AAA" to "AA+" by top credit agency Fitch Ratings, with the agency citing a decline in credit trustworthiness for the U.S. government as debt balloons. Fitch forecasted a recession in the fourth quarter of 2023, extending into the first quarter of 2024.
"The dominant position of swing voters has been, the Hunter Biden stuff is family, personal," Sarah Longwell, a Republican consultant who conducts focus groups on voters, told the Times. "We asked a swing-voting group about Hunter, and they were saying things like, 'Every family has someone like this, a black sheep.'"
The White House did not immediately respond to a request to comment from the Daily Caller News Foundation.
Content created by The Daily Caller News Foundation is available without charge to any eligible news publisher that can provide a large audience. For licensing opportunities of our original content, please contact licensing@dailycallernewsfoundation.org
Support Conservative Daily News with a small donation via Paypal or credit card that will go towards supporting the news and commentary you've come to appreciate.
Joe Biden
The 2024 Election