THE AMERICA ONE NEWS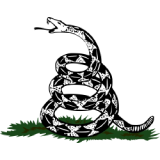 Nov 29, 2023  |  
0
 | Remer,MN
Sponsor: 
WISH-TEXT.COM
 Personalized AI Greeting and Sympathy Cards for the Social Media.
Sponsor: 
WISH-TEXT.COM
 Personalized AI Greeting and Sympathy Cards for the Social Media.
Paul P. Murphy
---
---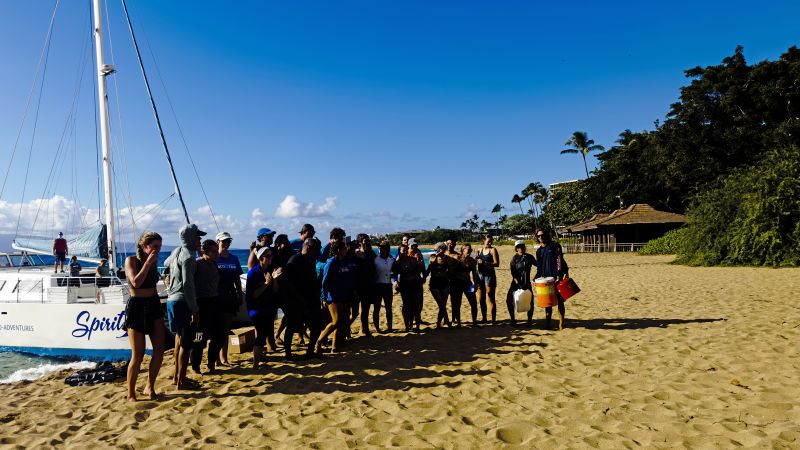 Kaanapali, Hawaii CNN  — 
On a typical day, the Ocean Spirit would be operating eco-tours across Maui as part of the non-profit Pacific Whale Foundation's marine conservation and education program. The ship survived the Maui wildfires earlier this week that leveled entire communities and killed at least 80 people because it was anchored off Lahaina and not in the harbor (another foundation ship, moored in the harbor, was not so lucky).
Maui is in desperate need of help and the foundation has stepped in to fill the gaps and find the people that aid isn't getting to quickly enough. On Wednesday, another foundation ship helped transport fuel to first responders in Lahaina.
Dozens of employees from across the organization kept the momentum going and created a grassroots network that's identifying needy individuals and families, and finding out what supplies they need.
Foundation employee Brianna Simon has a trip to Japan fully booked for the end of August, but she's canceling it.
"I want to use those funds to help my community," she says.
Now, donations from residents and supplies purchased with cash donations stream into the foundation's classroom in Maalaea which staff has converted to a makeshift warehouse. When it's "go time," dozens of staff mobilize and begin moving the supplies in trucks and on dollies down to the marine just outside, and then get into formation: a long bucket brigade that spans from a truck, across a boat, to the Ocean Spirit.
It only takes the team about 30 minutes to load the hundreds of pounds of batteries, flashlights, water, food, household items, clothes, baby diapers, and gas canisters. A late arrival of propane tanks is met with big praise – no power in west Maui means it's the only way to cook.
The trip to the drop-off point – Kahekili Beach Park, just north of Lahaina – takes just over an hour. But as soon as the catamaran's ladder drops on the beach, there's another bucket brigade forming. Beachgoers that had been swimming and walking the beach even joined in.
As quickly as it was offloaded, the supplies were loaded into a number of trucks and cars sitting on the fifth-hole fairway of the Royal Ka'anapali golf course. A majority of it is picked up by the people that had requested it, but the remaining supplies were transported to distribution centers across west Maui.
Onboard the Ocean Spirit catamaran, one wouldn't think looking at any of the dozens of crew members that any of them had lost everything in Tuesday's wildfire.
Why would anyone with their entire lives upended be doing anything besides trying to regain some semblance of stability?
Edgar Rodriguez is there, even though the wildfire turned his home, car, personal belongings and his workplace – he bartended at Fleetwood's on Front Street in Lahaina – into cinders. The only thing left in Lahaina of Rodriguez's father Benny, a foundation employee, is his truck.
Foundation Captain Dan Kraver has no home and is wearing the same clothes he wore on Wednesday. He's piloting the boat even though he's only alive by a miracle, he remembers feeling the heat from the fire as he got in his car to leave. He, his wife Morgan and dog Mako, were one of the last people to drive down Front Street before it burned down.
As the boat passed the skeleton of Lahaina, Simon pointed out the Buddhist temple where her great-grandmother Ruru's ashes were kept, and where her family would visit yearly. Her family's Lahaina home – Ruru first moved in during the 1940s – is gone, too.
But when asked what they're doing there on the boat, every single person at some point cites the aloha spirit. But it's not the phrase that many mainlanders will recognize from pop culture or vacations they've taken to Hawaii.
The crew is extending themselves – even the ones in the more dire of situations – to help their fellow Mauians, or as many call them their ohana or family.
Even though Kraver spent all day Thursday applying for assistance, and canceling his electric and cable service, he's on the water today captaining the boat for part of the trip.
"There are a lot of people worse off than I am," he says.
Rodriguez and his roommate JT spent all day organizing a truck run, and hope for more trucks tomorrow.
"It's a way to heal," Rodriguez says. His father, Benny, agrees. "This fills me up right now."
Kaeo Decoite, a Maui native isn't even a foundation employee, but he's on the boats helping out and will be tomorrow, too.
Hawaii is often bill marked as paradise in the Pacific. If it is in fact heaven, then those aboard the Ocean Spirit are certainly part of its ranks of angels.