THE AMERICA FIRST NEWS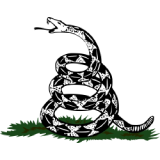 May 29, 2023  |  
0
 | Remer,MN
AM1.NEWS
The American Majority
The go-to-site for the news WE read. @am1_news
The go-to-site for the news WE read. : Created and operated in USA. Contact : support@am1.news : @am1_news
AM1.NEWS: The go-to-site for the news WE read : Contact: support@am1.news : Twitter @am1_news: The Internet of Us™ : AM1.NEWS
---
---
Sunday night is the 2023 Academy Awards, hosted by my favorite late-night person, Jimmy Kimmel. The Oscars have had many memorable moments, including the incorrect best picture announcement made the last time Kimmel was the host and last year's Will Smith slap. One of the more unusual occurrences happened at the 1974 ceremony when Robert Opel streaked across the stage just as David Niven introduced Best Picture presenter Elizabeth Taylor. The ever-charming Niven handled the moment with aplomb and said to the laughing audience, "Isn't it fascinating to think that probably the only laugh that man will ever get in life is by stripping off and showing his shortcomings?" That year, Niven became the only host to win an Oscar at the award ceremony he was hosting. Now, what does all this have to do with this week's quiz? I can assure you that the Quizmaster will remain fully clothed, but the questions are all about streaks in baseball. So have fun and learn a lot.
1. Last season, Christopher Morel had the longest hitting streak for the Cubs, while Luis Robert had the longest streak for the White Sox. Whose streak was the longest?
a. Christopher Morel b. Luis Robert c. The same
2. Last season, Yoan Moncada had the longest streak of consecutive games striking out for the White Sox, while Christopher Morel had the longest strikeout streak for the Cubs. Whose streak was the longest?
a. Yoan Moncada b. Christopher Morel c. The same
3. Which team has had the longest streak of 10+ hit games?
a. White Sox b. Cubs c. The same
4. Who holds the Chicago record for most consecutive games with 10+ strikeouts?
a. Chris Sale b. Lucas Giolito
c. Kerry Wood d. Yu Darvish
5. Since 2000, only one member of the Cubs had seven consecutive seasons with 20+ homers and 20+ doubles?
Who is this 20-20 streaker?
a. Aramis Ramirez b. Kris Bryant
c. Anthony Rizzo d. Alfonso Soriano
6. Dale Long, Don Mattingly, and Ken Griffey Jr. each hold the MLB record for most consecutive games hitting a homer. Who holds the Chicago record? Give yourself bonus points if you know how many games.
a. A.J. Pierzynski b. Paul Konerko c. Carlos Lee
d. Sammy Sosa e. Frank Thomas f. Ryne Sandberg
g. Ron Kittle h. Greg Luzinski i. Hack Wilson
7. Which pitcher holds the Chicago record for the longest losing streak?
a. Justin Germano b. Kevin Tapani
c. Eddie Smith d. Britt Burns
8. Since the start of the 2000 season, which Chicago player has had the longest streak of at least one RBI per game?
a. Rondell White b. Moises Alou
c. Melky Cabrera d. Magglio Ordonez
9. Here's a question that I love: Which Chicago pitcher has had the longest streak of appearances without a decision? No wins or no losses.
a. Will Ohman b. Justin Grimm
c. Aaron Bummer d. Kelly Wunsch
Hope you had a winning streak with this week's quiz. Enjoy the Oscars. I say "The Banshees of Inisherin" is the big winner.
ANSWERS
1. Morel's hitting streak was 11 games. Robert's streak was 14 games.
2. Moncada had not one but two 12-game strikeout streaks. Morel wins this contest, having struck out in 20 consecutive games. Oy!
3. In 1997, the Sox played 13 straight games in which they had 10+ hits. They went 10-3. In 1922, the Cubs played 12 straight games in which they had 10+ hits. They went 10-2.
4. In 2015, Chris Sale struck out 10+ in eight consecutive games. He totaled 97 strikeouts over that span. No other Chicago pitcher has gone more than three straight games with 10+ whiffs.
5. From 2013 through 2019, Anthony Rizzo had seven consecutive 20/20 seasons.
6. You can thank the Quizmaster for this gift because if you picked any of these sluggers, you got the answer right. They each homered in five straight games. Frank Thomas was the only one who did it twice.
7. Germano, Tapani, and Burns each lost eight straight appearances. Eddie Smith, from September 9, 1941, to May 10, 1942, lost nine straight appearances. In the nine starts, he had a 4.59 ERA. In 1942, he made the All-Star team and led the league with 20 losses. Speaking of streaks, on May 15, 1941, at Yankee Stadium, he gave up a hit to Joe DiMaggio, which started him on his 56-game hitting streak. He also allowed a hit to DiMaggio in game 55 of the streak.
8. Moises Alou had an RBI in 10 straight games in 2004. He totaled 17 RBI in the streak.
9. Oh man, it would be a Bummer if you chose Will Ohman, who went 76 games without a decision because Aaron Bummer went 86 games, from April 25, 2018, to July 25, 2020. Bummer did have one save, and two blown saves. Ohman's streak went from April 21, 2006, to April 16, 2007, and his record was pristine, with no wins, no losses, no saves, and no blown saves.

Note: You can use @chatbot mention tag to interact with ChatGPT language model in comments. Neither your comment, nor the generated responses will appear in "Comments" or "News & Views" streams.