THE AMERICA ONE NEWS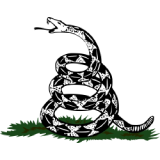 Dec 11, 2023  |  
0
 | Remer,MN
Sponsor: 
WISH-TEXT.COM
 Personalized AI Greeting and Sympathy Cards for the Social Media.
Sponsor: 
WISH-TEXT.COM
 Personalized AI Greeting and Sympathy Cards for the Social Media.
https://chicago.suntimes.com/authors/brian-sandalow
---
---
When it was confirmed the Fire wouldn't release Chris Brady or Brian Gutierrez to play for the United States in the Under-20 World Cup, the decision brought an array of opinions. As always, there are two sides to this argument.
Why the Fire made the right call
Though the U-20 World Cup is an important tournament, clubs are not compelled by FIFA to let their players compete. It's possible that will change in the future, but the Fire were within their right to withhold Brady and Gutierrez.
Since the Fire didn't have to release the pair, it might have been foolish to allow two of their key players to depart in the middle of the schedule. Brady has established himself as the team's starting goalkeeper, and Gutierrez is becoming one of the best young attackers in MLS. Losing them would've been a blow for the club, which is trying to return to the playoffs for the first time since 2017.
There's also the possibility that one or both would suffer an injury playing for the national team. Injuries are always lurking, but it would sting more if Brady or Gutierrez returned to the Fire with a problem that could threaten their availability for subsequent matches.
And if the Fire had let Brady and Gutierrez go, they would have lost control of their playing time and risked seeing them sit on the bench. That was especially true for Brady, who would've had to compete with former Fire teammate Gabriel Slonina for the starting job.
Why the Fire made the wrong call
The chance to compete for your country on a global stage is the pinnacle for players. Even though Brady and Gutierrez are two of the top U.S. prospects, there's no guarantee they'll ever get a chance to play for the senior team. It's possible this was their best opportunity to play for the U.S. in an international tournament.
One person who doesn't agree with holding players out of the tournament is Union coach Jim Curtin. Though he wasn't talking specifically about the Fire, Curtin made his opinion of the U-20 World Cup clear.
"This is a once-in-a-lifetime opportunity for kids that they may never get back again," Curtin told reporters. "To prevent them from playing in a U-20 World Cup, I'm sorry, I don't agree with it. Maybe I'm in the minority there, but that's what I believe in and that's what our club believes in."
Like Slonina, Brady and Gutierrez are among the biggest success stories to come from the Fire's youth program. Not allowing them to participate deprived the Fire a chance to show off their academy and seems contradictory to their emphasis on development. By setting this precedent, they risked alienating Brady and Gutierrez, who were understood to be disappointed, but also future players who might want to play in the event.
Some also think MLS clubs have a responsibility to help the U.S. national team when they can. Brady and Gutierrez are two potential pieces of the USMNT's future, and playing in the U-20 World Cup would've been an excellent chance for them to get better in a highly competitive environment.