THE AMERICA ONE NEWS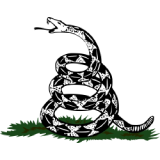 Nov 29, 2023  |  
0
 | Remer,MN
Sponsor: 
WISH-TEXT.COM
 Personalized AI Greeting and Sympathy Cards for the Social Media.
Sponsor: 
WISH-TEXT.COM
 Personalized AI Greeting and Sympathy Cards for the Social Media.
https://chicago.suntimes.com/authors/mark-potash
---
---
You don't expect the preseason opener to be a tone-setter. But it sure seemed like that when Bears cornerback Kyler Gordon immediately excited the Soldier Field crowd with a couple of hard-thumping hits that jarred the ball loose from Titans wide receiver on Titans receiver Chris Moore in a seven-play span on the opening drive Saturday. 
The first one came on a 30-yard pass play from Malik Willis to Moore on the first play from scrimmage — the whistle blowing the play dead to negate the fumble. The next one was ruled an incompletion when replays indicated Moore never had full possession of the ball. 
So neither play prevented the Titans from driving 75 yards on 12 plays for a touchdown. But Gordon's physicality was a calling card the Bears defense hopes is an indication that it will live up to the standards of coach Matt Eberflus' H.I.T.S. principle after a disappointing 2022 teardown season a in which the Bears were last in the NFL in scoring defense. 
Gordon was the embodiment of that — even in a one-series stint for the starting defense — in a 23-17 victory over the Titans on Saturday. 
"My mindset was just to take advantage of every opportunity that I have," said Gordon, a 2022 second-round draft pick. "That's what everyone was talking about — right when we're coming out of the huddle we're talking about, 'Go out there and hit. Start fast.' We want to show what we're about.
"So everyone's just looking to make the next big play. It just so happens, that first one and then the second one — two big hits — that's a little bit of what we're all about. And I know all of us are going to put that on display, especially myself. I'm just excited for this year and what our group's got." 
After a rookie season in which he learned some hard lessons early and showed promise late, Gordon typifies the state of the Bears defense — an inner calm, laced with confidence, swagger, focus and an eagerness to thump his way to league-wide recognition. 
"Just like really in that Zen mode. I just can't be bothered," Gordon said. "It's like an ultra focus. I know what to expect. I'm confident in what I'm about to do — my eyes in the right spot, so there's just nothing bothering me. I don't feel hectic at all. Everything's smooth and calm."
It's hard to tell what's real and what's not in a preseason game. Maybe the Titans' 12-play, 75-yard touchdown drive on the opening possession will end up being the prevailing indicator. But the Bears' defense had some highlights Saturday that looked more likely to translate to the regular season. Gordon's heavy hitting. Rookie cornerback Tyrique Stevenson overcoming a first-play mistake to finish with seven tackles, including one tackle for loss. And rookie defensive tackle Zacch Pickens had a sack and a fumble recovery among the best examples.
While Gordon was out after the first series, Stevenson, a second-round draft pick, played throughout the first half. He blew a coverage on his very first play from scrimmage that Moore caught for the 30-yard gain. 
But he recovered quickly and gave every indication he's not out of his league. He had a pass breakup that he felt he should have intercepted. He dropped Racy McMath for a three-yard loss on a wide receiver screen. He did what a talented rookie is supposed to do — he moved on to the next play, and he learned well. 
And though he overall was a bright spot, he wasn't celebrating.
"It just gives me more things to learn from," Stevenson said. "My confidence is is going to be high. It gives me that edge — I know I've got to prepare more. I've got to be on top of my horses so I can't have simple mistakes and I can't be blaming it on me being a rookie."