THE AMERICA ONE NEWS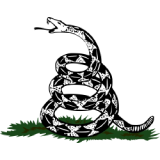 Dec 11, 2023  |  
0
 | Remer,MN
Sponsor: 
WISH-TEXT.COM
 Personalized AI Greeting and Sympathy Cards for the Social Media.
Sponsor: 
WISH-TEXT.COM
 Personalized AI Greeting and Sympathy Cards for the Social Media.
https://chicago.suntimes.com/authors/joe-cowley
---
---
NBA rumors and whispers in May never get old.
Bulls executive vice president of basketball operations Arturas Karnisovas, however, doesn't exactly take much joy in swimming in those murky waters. He rather would operate in darkness, with little speculation about his next move.
But the Bulls and their immediate future headlined the rumor mill at the NBA Draft Combine last week.
Speculation ranged from Karnisovas looking to acquire the No. 3 overall pick from the Trail Blazers — and putting guard Zach LaVine on the trading block to do so — to executing a sign-and-trade for center Nikola Vucevic to change the Bulls' look in the middle.
But if Karnisovas' three years on the job hasn't already taught the NBA world all there is to know about him, here's a reminder about one thing: He seldom strays from his word.
So given that Karnisovas said last month that a ''blow-up, rebuild . . . it's not on our minds,'' expect him to do everything he can to keep the Bulls' core intact unless some unforeseen, can't-say-no deal comes his way this summer.
Need more evidence? Look no further than the way the NBA postseason has played out.
First, there's the Nuggets representing the Western Conference in the NBA Finals. That's the organization with which Karnisovas cut his teeth in the front office, becoming their assistant general manager in 2013 and GM in 2017.
The model for the Nuggets' postseason run has been built on patience and continuity, and the poster child for that has been Jamal Murray.
Drafted in 2016, Murray had shown signs of being a foundational piece but suffered a torn anterior cruciate ligament in his left knee in April 2021, putting his rise in jeopardy.
Fast-forward to the last month. Two-time league MVP Nikola Jokic might be the Nuggets' best player, but it's Murray who has been their playoff hero. A 40-point game in the first round against the Timberwolves was just the appetizer. He went on to haunt the Lakers in the conference finals, averaging 32.5 points on 52.7% shooting from the field and 40.5% shooting from three-point range.
"His first thought [after the injury] was, 'Man, are you guys gonna trade me?' '' Nuggets coach Michael Malone said last week. ''Really, that was his [mindset]: 'I'm damaged goods. Are you guys gonna trade me now?'
''And I hugged him. I said, 'Hell, no.' Like, you're ours. We love you. We're going to help you get back to maybe a better player for it. And I think what he's doing in these playoffs, it's just a reminder of a guy that we drafted seven years ago that has continued to find ways to improve and really show out on the biggest stage in the world.''
Any wonder why Karnisovas still is holding out hope that guard Lonzo Ball can make an improbable return from three surgeries on his left knee since January 2022? Or why he might want to re-sign guards Coby White and Ayo Dosunmu?
Loyalty has been huge for the Nuggets, and now Karnisovas' former organization finally is reaping the benefits of it.
Then there's the run the Heat have been on in reaching the Eastern Conference Finals. This is a team the Bulls beat in all three regular-season games and was leading with less than three minutes left in the final play-in game.
So would Karnisovas be chasing fool's gold by keeping the Bulls' core intact?
Considering the Bulls have no players with the all-around talent of Jokic or the heart of the Heat's Jimmy Butler, it would be a dangerous miscalculation if he's wrong.
At the same time, it's a scenario Bulls fans might want to start preparing for this summer.