THE AMERICA ONE NEWS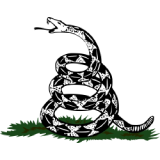 Dec 11, 2023  |  
0
 | Remer,MN
Sponsor: 
WISH-TEXT.COM
 Personalized AI Greeting and Sympathy Cards for the Social Media.
Sponsor: 
WISH-TEXT.COM
 Personalized AI Greeting and Sympathy Cards for the Social Media.
https://chicago.suntimes.com/authors/tina-sfondeles
---
---
In the wee hours of Saturday morning, the Illinois House approved a $50.4 billion state budget that Democrats called a financially responsible and "compassionate" spending plan — and Republicans blasted as "another partisan one-sided budget."
Just after 2:30 a.m., the Illinois House voted 73-38 to pass the budget, which Gov. J.B. Pritzker touted as his "fifth balanced budget," vowing to sign it.
"This budget reaffirms our shared commitment to fiscal responsibility while making transformative investments in the children and families of Illinois that will be felt for years to come," Pritzker said in a statement. "I look forward to signing this budget making childcare and education more accessible, healthcare more affordable, and our state's business and economic position even stronger."
There were some hiccups this week after Pritzker and Democratic leaders on Wednesday declared a budget deal. The Illinois Senate cleared the budget late Thursday after more than a day of behind-the-scenes negotiations on various issues, including funding health care for undocumented people, which ultimately received $550 million in funding as part of a larger Medicaid appropriation through the Illinois Department of Human Services.
Procedurally, the Illinois House could not take up the legislation until 12:01 a.m. Saturday.
It includes $250 million to fund the first year of Pritzker's early childhood plan, $350 million for the state's K-12 evidence-based school funding formula; $100 million in additional MAP grant funding for higher education and a $100 million increase for public universities. It also includes a $75 million increase for the Illinois Department of Children and Family Services to hire 192 staff and $400 million to close major economic development deals and attract businesses and jobs to the state, Pritzker's office said.
In a 29-minute speech on the House floor, State Rep. Jehan Gordon-Booth, D-Peoria, touted the budget's school funding, an extra $200 million in the pension stabilization fund and more than $180 million to the Rainy Day Fund as highlights of the spending plan.
Gordon-Booth said the Rainy Day Fund boost was "unheard of" five years ago.
"We're looking for that ninth credit upgrade and the path that we're on with a balanced budget puts us in a strong position to get yet another credit upgrade," Gordon-Booth said.
Deputy House Republican Leader Norine Hammond, R-Macomb, said she was never invited to a meeting with Gordon-Booth, even though she served as the chief House Republican budgeteer.
"I'm concerned with a lack of interest that our Democratic counterpoints bring to this table. As a result, we have another partisan one-sided budget. And from what we've seen and commented on so far, there are many reasons to be concerned for the future of our state and certainly our state's families," Hammond said.
Several Republicans pointed out they could not support the budget because it included just a $2.50-per-hour wage increase for providers for developmentally disabled people — despite the Illinois Association of Rehabilitation Facilities asking for a $4-an-hour wage increase. Others chided Democrats for adding in "pork projects" for their districts — and leaving Republicans out of the negotiation process.
In closing statements before the Illinois General Assembly adjourned, Illinois House Republican Leader Tony McCombie, R-Savannah, noted how difficult it is for Republicans to be in the super minority but vowed Republicans are "here to work" and to provide solutions.
McCombie also accused Illinois House Speaker Emanuel "Chris" Welch, D-Hillside, of giving Republicans "false hope for a new day," when it came to being able to participate in budget negotiations.
"Speaker Welch, join me in being accessible and transparent and let's bring our caucuses together to frame real solutions," McCombie said, in a floor speech that received bipartisan applause.
Welch in turn vowed that his door is always open — and said he asked McCombie what it would take to get GOP votes on the budget, but did not hear back until an hour before the vote.
"Work with us and put some votes on the board," Welch exclaimed. "Put it on the board. Put it on the board. Don't just talk. Walk with us."