THE AMERICA ONE NEWS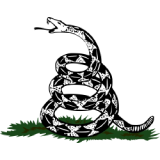 Dec 9, 2023  |  
0
 | Remer,MN
Sponsor: 
WISH-TEXT.COM
 Personalized AI Greeting and Sympathy Cards for the Social Media.
Sponsor: 
WISH-TEXT.COM
 Personalized AI Greeting and Sympathy Cards for the Social Media.
https://chicago.suntimes.com/authors/daryl-van-schouwen
---
---
DETROIT – Clint Frazier is back in the big leagues, and he's savoring it a little more this time.
When you think it might not happen again, that's going to happen.
"To be completely transparent, with all the injuries I've had and the way 2020 went, I didn't know if I was going to play major league baseball again," the 28-year-old outfielder told the Sun-Times Saturday.
A No. 5 draft pick by the Cleveland Indians in 2013 and a top Yankees prospect who batted .267 with 12 home runs and 38 RBI in 2019 in the Bronx, Frazier fell on hard times with injuries and concussions. He struggled with the Yankees in 2021, then with the Cubs last season and failed to make the Rangers in spring training.
The Sox picked him up and sent him to Triple-A Charlotte, where Frazier batted .375 with seven homers in 16 games and had his contract selected last Sunday.
"My agent told me the Sox were the only team that wanted me so it's pretty remarkable to get up after 16 games in what I was told was my last life," Frazier said. "It was good to have instant results."
Frazier, who played center field in the Sox' 7-3 loss to the Tigers with Luis Robert getting a rest, has also played right field and made a variety of contributions with five hits, three walks, two stolen bases and a .278 average.
"Frazier is a high-energy player," manager Pedro Grifol said. "High-motor player who fits really good on this team. He loves to play, loves to compete, just good at-bats all the way around him. A lot of intensity and energy."
Frazier said the Sox clubhouse has made it easy on him to become acclimated.
"I keep telling my wife it's crazy that I'm even here," he said. "Just the way the baseball world works, how you pick your life up and move it somewhere else. I'm very happy to share it with some of these guys because in a short period of time they've made me feel like I'm a part of this team. That's all you want."
Rangers hitting coach Tim Hyers helped Frazier, whom he had known since Frazier was 13, work some kinks out in a hitch in his swing.
"I spent a whole spring training thinking I would be a Texas Ranger and now I'm a Chicago White Sox," Frazier. "It's sick. I think it's cool. It shows that when there's a need they'll fill it and hopefully I can be a guy who fills that spot for as long as they'll let me ride this wave.
"I just want trips to the plate, man. Starting this offseason I realized I got my bat back. It was dormant for a few years, I figured some stuff out why I was struggling. I know I can help the team."
Frazier (0-for-3) and everybody else with the exception of Gavin Sheets (three-run go-ahead double against reliever Jason Foley in the seventh) didn't do much to help the Sox Saturday as right-hander Michael Lorenzen retired the first 17 batters, a night after the Sox had 17 hits in a 12-3 win.
"He had really good stuff today," Sheets said. "We scraped it, we were competitive against him. Broke up the perfect game late and didn't let him get the win."
But Joe Kelly, who had retired 34 of 36 batters going in, gave up three runs on four hits in a row after one out including a tying homer by Zach McKinstry, doubles by Riley Greene and a jam-shot single by Eric Haase to give back the lead.
Zack Short's homer against Jimmy Lambert in the eighth made it 7-3.
"We had a good inning, took the lead and gave the ball to Joe, who has been unbelievable," Grifol said. "Today he wasn't, that was really it. We couldn't get anything going offensively."