THE AMERICA ONE NEWS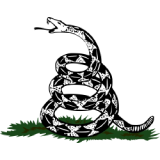 Dec 9, 2023  |  
0
 | Remer,MN
Sponsor: 
WISH-TEXT.COM
 Personalized AI Greeting and Sympathy Cards for the Social Media.
Sponsor: 
WISH-TEXT.COM
 Personalized AI Greeting and Sympathy Cards for the Social Media.
https://chicago.suntimes.com/authors/kaitlin-washburn
---
---
Chicago's inaugural poet laureate gave a rousing performance for his first public appearance in the new role at the Chicago Public Library's 24th annual Poetry Fest.
avery r. young, an award-winning composer, teacher, visual artist and producer, delivered the keynote address Saturday afternoon at the Harold Washington Library Center in the Loop.
His appointment was announced earlier this week by Mayor Lori Lightfoot, in partnership with the Chicago Public Library, the Department of Cultural Affairs and Special Events and the Poetry Foundation. 
"I'm the first poet laureate of Chicago!" Young exclaimed as he walked onto the stage, the audience erupting in cheers in response. 
At the beginning and end of his address, Young sang some of his poetry, including "Lament," "emmett (til de remix)," "Madison," "Little Lily" and "Resurrect Fred."
He strutted, danced and stomped back and forth along the stage as he sang, wiping sweat from his brow and pumping up the crowd.
Chicago writer Eve L. Ewing spoke with Young following his performance.
"So right before we came out, I asked you, 'Are you gonna sing? Are you going to do some poems?' And you said, 'Well, what's the difference?'" Ewing said to Young, who asserted poetry is for the people, not for the poets.
"The work for me is not to write a poem that will touch your heart, but the work for me is to find the material that does touch your heart, and then put the poetry in that," he said. "The thing that makes you wake up to write the poem is the poetry, not the poem itself. The poem just wants to be heard."
Young's two-year term as the city's ambassador for literary and creative communities comes with a $50,000 award to commission new poems and create public programming for young people and students.
"I felt immediately embraced by the community and I'm doing this with the community," Young said. "I hope to create a situation where I can garner support and resources so that we can open up opportunities for other artists to create poems, songs and artwork."
Young, who grew up in the Austin neighborhood, is currently the co-director of The Floating Museum art collective, a Cave Canem fellow, Leader for a New Chicago 2022 awardee and performer with his blues, funk and gospel band, avery r. young & de deacon board.
"We as the poets have to live, have to listen, have to gather those stories that want to be heard," Young said. "And I'm going to do my very best in this laureateship to make sure poems go in a whole bunch of rooms."