THE AMERICA ONE NEWS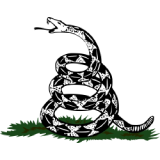 Nov 29, 2023  |  
0
 | Remer,MN
Sponsor: 
WISH-TEXT.COM
 Personalized AI Greeting and Sympathy Cards for the Social Media.
Sponsor: 
WISH-TEXT.COM
 Personalized AI Greeting and Sympathy Cards for the Social Media.
https://chicago.suntimes.com/authors/annie-costabile
---
---
In March, Chelsea and Borussia Dortmund met for the first time in one of soccer's most prestigious competitions — the Champions League.
Chelsea advanced to the quarterfinals 2-1 on aggregate after beating Dortmund 2-0 in the second leg of their round-of-16 matchup. The victory included a penalty in the 53rd minute and some strong responses from Dortmund players after the match.
Why is this relevant to Chicago?
The clubs will play a preseason match at 7:30 p.m. Aug. 2 at Soldier Field in what some already are calling a revenge match.
"I expect a really competitive game from both sides," German soccer star and Dortmund ambassador Karl-Heinz Riedle said. "We are definitely looking for revenge to win this game. But even Chelsea, they aren't here to give points away."
The match will feature U.S. stars Christian Pulisic of Chelsea and Giovanni Reyna of Dortmund. Chelsea goalkeeper Gabriel Slonina, who grew up in Addison and made his professional debut with the Fire, also will be returning home.
This marks the third time Dortmund will play at Soldier Field. It first played there in 1954.
Riedle, a World Cup winner and an Olympic bronze medalist with Germany who made 87 appearances and scored 24 goals with Dortmund, will be in town this week to promote the match. Joining him is retired Chelsea star-turned-club ambassador Joe Cole, whose 20-year career included 183 appearances with the club and 27 goals, along with 56 English national-team appearances.
There was a short list with other cities as possible destinations for the match, but Chicago was firmly at the top, according to Left Field Live CEO and partner Bart Campbell, who is promoting the game in partnership with TEG Sport. Campbell noted the clubs' appeal in Chicago and the city's reputation as a world-class sports town — not to mention timing.
The match will be played after Soldier Field is resodded following a summer of concerts, Campbell said.
Conversations between the clubs about a potential preseason match began in late January and were solidified during the Champions League.
"[The view is] we have to be present to be relevant," Campbell said. "The explosion of football in the U.S. is real. Obviously, the [2026 men's World Cup] is in the U.S. These participants understand that. Preseason tours are calculated to engage with U.S. fans, to build on the fandom and extend their own clubs' fandom."
Both Riedle and Cole have unique personal and professional experiences in Chicago. Riedle, who was given the nickname "Air" because of his accuracy on headers that required a unique ability to jump with hangtime, expressed fond appreciation for the city, having spent time there during his career in the 1990s.
"In 1993, we watched a game between the Bulls and Detroit," Riedle said. "It was one of the most important games there."
Cole grew up a Chelsea fan and acknowledged one of the highlights of his career was the first time he put on the team's shirt and looked over at the seat he used to occupy as a fan at Stamford Bridge. He last visited Chicago for a friendly against the U.S. national team in 2005.
Riedle and Cole said they were able to move through the city largely in obscurity. That might not be possible for the teams coming to town. Riedle and Cole credited that to the development of fans for the international game in the U.S.
Both ambassadors will be in town for the match. Their roles are still to be determined.
"Day of the game, I'll be sitting there watching with a nice cold beer with the guys, and my work will be done," Cole said, laughing. "I'll bring my boots just in case. I reckon I still have about five minutes in me."
Pre-sale tickets will be available at 9 a.m. Monday. Tickets for the public go on sale at 9 a.m. Tuesday.