THE AMERICA FIRST NEWS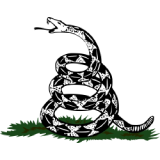 May 28, 2023  |  
0
 | Remer,MN
AM1.NEWS
The American Majority
The go-to-site for the news WE read. @am1_news
The go-to-site for the news WE read. : Created and operated in USA. Contact : support@am1.news : @am1_news
AM1.NEWS: The go-to-site for the news WE read : Contact: support@am1.news : Twitter @am1_news: The Internet of Us™ : AM1.NEWS
https://chicago.suntimes.com/authors/kaitlin-washburn
---
---
A man was killed and 48 people were injured when high winds knocked down the roof of a theater in Belvidere, Illinois, while hundreds of people were attending a heavy metal concert Friday night. 
The destruction in the city about 70 miles northwest of Chicago happened as a dangerous weather system spawning dozens of tornadoes raked the Midwest and the South, killing at least 21 people nationwide.
It wasn't clear if a tornado actually touched down in the northern Illinois city of roughly 25,000, but the brutal aftermath of the storm was unquestionable.
Calls started coming in shortly before 8 p.m. of damage to the Apollo Theatre in Belvidere's downtown corridor, according to Belvidere Fire Chief Shawn Schadle. 
About 260 people were inside the venue for a show headlined by Florida death metal band Morbid Angel, along with the groups Crypta, Skeletal Remains and Revocation, according to Schadle and a flyer for the show. 
The roof of the crowded theater came down near the front of the stage. Responders also rescued someone from an elevator and had to deal with downed power lines outside the theater.
Belvidere Police Chief Shane Woody described the scene after the collapse as "chaos, absolute chaos."
Boone County emergency management officials said a 50-year-old man died in the rubble. His name has not been released.
At least 48 people were taken to hospitals, Schadle said. About half of them had been discharged by Saturday afternoon. Five people were critically injured, and 18 had injuries considered moderate. 
Many concertgoers stepped in to help people get out of the wreckage, Schadle said. Videos posted to social media showed attendees struggling to lift the wreckage off other attendees while lightning flashed through the open ceiling. 
"There were bystanders who stayed behind and helped get as many people as they could out," Schadle said. "They stood side by side with first responders helping rescue people. There were many lives saved yesterday."
Gabrielle Lewellyn said she had just entered the theater Friday night when a portion of the ceiling collapsed.
"I was there within a minute before it came down," she told WTVO-TV. "The winds, when I was walking up to the building, it went like from zero to a thousand within five seconds."
Some people rushed to lift the collapsed portion of the ceiling and pull people out of the rubble, said Lewellyn, who wasn't hurt.
"They dragged someone out from the rubble and I sat with him and I held his hand and I was [telling him] 'It's going to be OK.' I didn't really know much else what to do."
Belvidere had been under a tornado warning until 8:30 p.m., according to the National Weather Service. Radar indicated a possible tornado, but it hadn't been confirmed by Saturday afternoon. 
Samuel Reed and Ethan Anderson, both 14, said they were at home Friday night when tornado sirens started blaring and news of the terror at the theater spread. They both came down to State Street to survey the wreckage.
"The streets were flooded with EMS from all over the area and nearby towns," Reed said.
It was bedlam, Anderson said. 
"It's a miracle that more people didn't die, that it was just one person who died and may they rest in peace," Reed said. "It's truly a tragedy. This will hopefully bring our town together."
The severe weather was part of a system that tore through the South and Midwest, killing at least 21 people in total across Illinois, Indiana, Tennessee, Arkansas, Alabama and Mississippi. 
Three of the fatalities were reported in a residential structure collapse in Illinois' downstate Crawford County, along the Indiana border about 100 miles southwest of Indianapolis. Three deaths were also reported nearby in Sullivan County, Indiana.
"The Illinois Emergency Management Agency is working closely with our local and county public safety partners and Emergency Managers to assess the widespread damages across the state, including here at the Apollo Theatre in Belvidere in Boone County, and at Robinson in Crawford County," IEMA Director Alicia Tate-Nadeau said in a statement. "We continue to [assess] other damages in many counties across Illinois."
Construction crews spent Saturday morning in Belvidere clearing the damage and debris caused by the storm, which was mostly concentrated around the Apollo. 
Part of the theater's roof ripped off and smashed into the windows of a vacant storefront across the street. The roof over the stage caved in, and its marquee awning toppled to the front sidewalk. 
The theater, built in the early 1920s, saw the most damage on State Street. Other buildings, like a dance studio two doors down, lost some of its brick facade. A tarot reader's door was also hit, and a restaurant lost some shingles.
The inside of the building has yet to be cleared out and closely assessed, but Schadle says he is hopeful it doesn't need to be torn down. 
"We are optimistic that the building can be saved. It's a historical building and has been here a long time," Schadle said. "Hopefully concerts will be playing there once again."
Belvidere resident Deno Ventura, 66, said he first knew the Apollo as a movie theater during his childhood in the 1970s. 
"It's an old, old building and it's changed quite a lot," Ventura said. 
The wreckage reminded him of the tornado that ripped through Belvidere in 1967, killing 24 people. The windows of his house exploded and he remembers seeing train cars turned over on the nearby tracks.
"I remember the sound of the storm, it sounded like a train passing right over the house and then a big explosion," Ventura said.
On their Facebook page, Morbid Angel wrote that their show had been "canceled due to a tornado that hit the venue, and caused the roof, over the area in-front of the stage, and marquee to collapse."
The members of Crypta posted that "WE ARE ALIVE & SAFE... ALL THE TOUR BANDS ARE SAFE AND WELL!" The band added that they had "lost our motorhome" in the destruction.
"Our hearts go out to anybody in the crowd who were injured," the members of Skeletal Remains wrote. Members of Revocation shared: "Our thoughts are with everyone affected by this disaster."
Contributing: Associated Press
Note: You can use @chatbot mention tag to interact with ChatGPT language model in comments. Neither your comment, nor the generated responses will appear in "Comments" or "News & Views" streams.