THE AMERICA ONE NEWS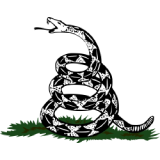 Nov 28, 2023  |  
0
 | Remer,MN
Sponsor: 
WISH-TEXT.COM
 Personalized AI Greeting and Sympathy Cards for the Social Media.
Sponsor: 
WISH-TEXT.COM
 Personalized AI Greeting and Sympathy Cards for the Social Media.
Nick Gilbertson
---
---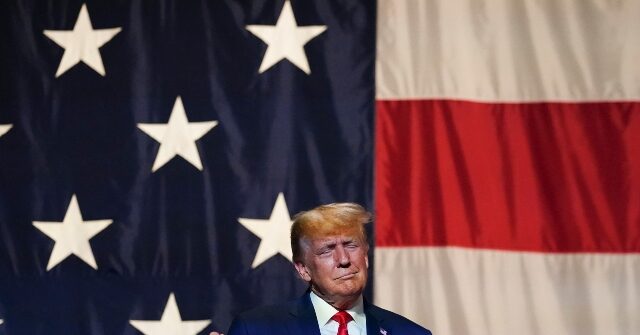 Former President Donald Trump will slam "Democrat Communists" who "want to jail their opponents" at the Georgia Republican Party state convention, his first public appearance since being indicted on federal charges," according to prepared remarks.
Trump, the leading Republican presidential candidate, on Thursday announced that the Justice Department had indicted him in relation to the classified documents case, and the 49-page document was unsealed on Friday. In the speech, Trump is set to touch on the indictment, asserting there are "two standards of justice in the country." The remarks read in part:
Together, we stand up to the globalists. We stand up to the Marxists. We stand up to the RINOs, Communists, and environmental extremists. We stand up to the Open Borders fanatics, the Radical Left Democrats, their lawless partisan prosecutors, and the Fake News media.
On November 5th, 2024, we are going to stand up to the corrupt political establishment, we are going to evict a totally corrupt Joe Biden from the White House, and we are going to FINISH what we started!
In the end, they're not coming after ME, they're coming after YOU—and I'm just standing in their way.
We now have two standards of justice in our country. The Democrat Communists want to jail their opponents while they protect the murderers who prowl our cities day and night, and other brazen criminals.
Trump is expected to point out that the indictment came on the same day that House Republicans reviewed an FD-1023 document that "reportedly described suspicions that then-former Vice President Biden had been tied to a $5 million bribery plot involving foreign businesses and subverting U.S. foreign policy," as Breitbart News's Joel Pollack noted.
"Either we have a Deep State, or we have a Democracy… Either the Deep State destroys America, or WE destroy the Deep State," the remarks state.
Trump then will tout accomplishments from his time as president:
We delivered the largest tax cuts and regulatory cuts on record, and we built the greatest economy in the history of the world. We achieved energy independence and energy dominance for the first time in 60 years, and gas prices were at $1.87 a gallon.
We created the most secure border in U.S. history, built hundreds of miles of border wall, got Mexico to give us 28,000 soldiers free of charge, negotiated "Remain in Mexico," implemented rapid deportations with Title 42, and finally terminated Catch-and-Release.
He is also set to highlight policy platforms that are at the forefront of his 2024 platform, including his visions to end both the Ukraine War and economic dependence on China, and taking on gender an critical race theory in schools:
Before I even arrive at the Oval Office, shortly after I win the presidency, I will have the horrible war between Russia and Ukraine settled. It will be done within 24 hours. I am the only candidate who can make this promise: I will prevent World War Three. Without me, it will happen.
To save our economy from Joe Biden's inflation catastrophe and economic disaster, I will deliver tax cuts, energy price cuts, and interest rate cuts the likes of which you have never seen before.
I will revoke China's Most Favored Nation trade status. I will gain total independence from China. And I will hold the Chinese Communist Party accountable for unleashing the China Virus upon the world.
I will immediately sign a new executive order to cut federal funding for any school pushing Critical Race Theory, transgender insanity, and other inappropriate racial, sexual, or political content on our children.
The 45th president will also dub Biden one of the worst presidents in American history, while also asserting that "[t]he Silent Majority is rising—and under our leadership, the Forgotten Man and Woman Will Be Forgotten No Longer!"
Trump is slated to speak again Saturday at the North Carolina Republican Party's convention in Greensboro.