THE AMERICA FIRST NEWS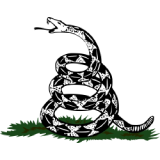 Oct 2, 2023  |  
0
 | Remer,MN
Sponsor: 
WISH-TEXT.COM
 Craft Personalized Messages With Ease! Wish It? Text It!
Sponsor: 
WISH-TEXT.COM
 Craft Personalized Messages With Ease! Wish It? Text It!
Jeff Poor
---
---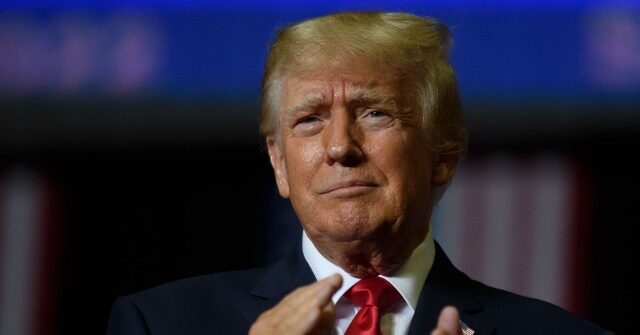 Thursday, during a televised town hall on FNC's "Hannity," former President Donald Trump, also a candidate for the Republican presidential nomination, took credit for overturning the 1973 Roe v. Wade decision, which legalized elective on-demand abortion.
The decision was overturned by the U.S. Supreme Court last year in the Dobbs v. Jackson Women's Health Organization ruling.
Partial transcript as follows:
HANNITY: On all of these issues, you know, what is the best way that you see this settled?
TRUMP: Well, I did something that nobody thought was possible. I got rid of Roe v. Wade.
(APPLAUSE)
TRUMP: And by doing that, by doing that, it put pro-lifers in a very strong negotiating position. Now they're negotiating different things.
And, you know, I happen to be of the Ronald Reagan school in terms of exemptions where you have the life of the mother, rape.
HANNITY: Right. Rape, incest, mother's life.
TRUMP: So you have that. And I think, you know, for me that works very well, and probably 80, 85 percent, because don't forget, we do have to win elections.
But I did something that nobody could do and I also made them the radicals because they are able and willing to kill babies in the ninth month, they're willing to kill babies. That's radical.
Pro-life isn't radical. They made pro-life radical, the other side. Pro- life is not radical.
What's radical is killing a baby in the 8th month, the 7th month, the 9th month, or even the baby's — after the baby is born.
(APPLAUSE)
TRUMP: And — and, you know, unfortunately a lot of politicians and you saw in the midterms, I think it was a big factor, that didn't really know how to talk about what we did with Roe v. Wade and what we did on pro-life. They didn't know how to talk about it and it energized the Democrats and they used that — I mean, they used that as a commercial. You wouldn't believe it.
HANNITY: Well, what should the Republican position be?
TRUMP: But especially when you didn't have the exceptions. When you didn't have the exceptions, they went after the people like viciously, the ads — and those people did not — generally speaking, they didn't do very well in terms of election.
But when you have the exceptions and you go through the whole — the whole gamut, it's something that's an incredible thing. But one thing it really did, though, Sean, is it gave people that are pro-life a great power to negotiate. We had no power to negotiate because you had Ray — Roe v. Wade sitting in there where you could do anything, where the other side could do anything. They can't do that right now.
So we're in a great position to negotiate something really, really good. And most people, I think, really respect what we did.
Now, I will say, every once in a while, I watch somebody say, I did more for abortion, on abortion, and abortion rights, and pro-life, I did more than Trump — well, only stupid people would say that because everyone said there was no way that Roe v. Wade was going to disappear, but because — because it was very unfair.
The other thing is people wanted to bring it back to the states. I consider that less important but nevertheless, a lot of people wanted to bring it back. This brings it back to the states.
Follow Jeff Poor on Twitter @jeff_poor
Note: You can use @chatbot mention tag to interact with ChatGPT language model in comments. Neither your comment, nor the generated responses will appear in "Comments" or "News & Views" streams.