THE AMERICA ONE NEWS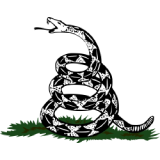 Dec 11, 2023  |  
0
 | Remer,MN
Sponsor: 
WISH-TEXT.COM
 Personalized AI Greeting and Sympathy Cards for the Social Media.
Sponsor: 
WISH-TEXT.COM
 Personalized AI Greeting and Sympathy Cards for the Social Media.
Jordan Dixon-Hamilton
---
---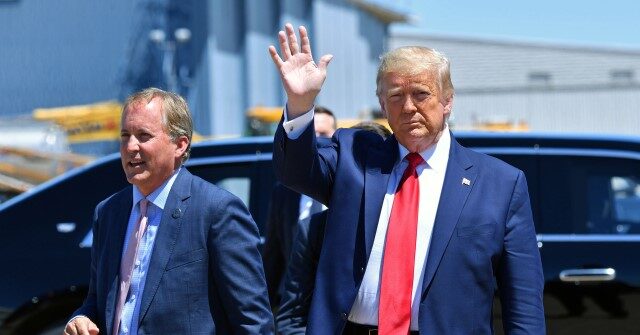 Former President Donald Trump and Texas Sen. Ted Cruz (R) on Saturday spoke out against the Texas House of Representatives' attempt to impeach Texas Attorney General Ken Paxton.
On Thursday, the Texas House's General Investigating Committee, composed of three Republicans and two Democrats, voted unanimously to refer 20 articles of impeachment for a vote on the House floor.
The allegations against Paxton include misapplication of public resources, bribery, and obstruction of justice, Breitbart Texas reported.
"It is a sad day for Texas as we witness the corrupt political establishment unite in this illegitimate attempt to overthrow the will of the people and disenfranchise the voters of our state," Paxton said in a statement on Thursday.
Trump and Cruz issued statements Saturday supporting Paxton as the Texas House debates ahead of voting on the articles of impeachment against Paxton, also on Saturday.
Trump highlighted Paxton's recent reelection in his statement, calling the legislature's move an example of "ELECTION INTERFERENCE!"
Trump said:
The RINO Speaker of the House of Texas, Dade Phelan, who is barely a Republican at all and failed the test on voter integrity, wants to impeach one of the most hard working and effective Attorney Generals in the United States, Ken Paxton, who just won re-election with a large number of American Patriots strongly voting for him. You would think that any issue would have been fully adjudicated by the voters of Texas, especially when that vote was so conclusive….
….I love Texas, won it twice in landslides, and watched as many other friends, including Ken Paxton, came along with me. Hopefully Republicans in the Texas House will agree that this is a very unfair process that should not be allowed to happen or proceed—I will fight you if it does. It is the Radical Left Democrats, RINOS, and Criminals that never stop. ELECTION INTERFERENCE! Free Ken Paxton, let them wait for the next election!
Cruz called the attempt to impeach Paxton a "travesty."
"What is happening to @KenPaxtonTX is a travesty. For the last nine years, Ken has been the strongest conservative AG in the country. Bar none. No attorney general has battled the abuses of the Biden admin more ferociously—and more effectively—than has Paxton," Cruz tweeted. "That's why the swamp in Austin wants him out. The special interests don't want a steadfast conservative AG."
Cruz similarly noted the allegations against Paxton were public before election day and argued the Texas legislature should "respect the choice of the Texas voters."
"Virtually all of the information in the articles was public BEFORE Election Day, and the voters chose to re-elect Ken Paxton by a large margin," Cruz concluded. "In my view, the Texas Legislature should respect the choice of the Texas voters."
With a Republican majority of 86-64 in the state House, just 11 Republicans would have to join all 64 Democrats to approve the articles of impeachment against Paxton, which would immediately suspend Paxton from his position pending a trial in the Texas Senate.
"Republicans also hold a 19-12 majority in the Texas Senate. The Texas Constitution requires a two-thirds majority of the senators who are present to convict and permanently remove Paxton from his elected position of attorney general," Breitbart Texas reported. "This means that nine Republican senators would have to join with the 12 Democrats to convict."
Update: The Texas House of Representatives impeached Attorney General Ken Paxton on Saturday by an overwhelming vote. Attorney General Paxton is immediately suspended from office as he awaits a trial in the Texas Senate.
Related — WATCH Ken Paxton: Republican State Legislatures Should Make Sure Election Laws Are "Tightened Up" (3/9/2021)
Jordan Dixon-Hamilton is a reporter for Breitbart News. Write to him at jdixonhamilton@breitbart.com or follow him on Twitter.