THE AMERICA ONE NEWS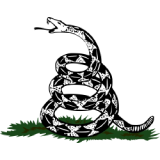 Dec 9, 2023  |  
0
 | Remer,MN
Sponsor: 
WISH-TEXT.COM
 Personalized AI Greeting and Sympathy Cards for the Social Media.
Sponsor: 
WISH-TEXT.COM
 Personalized AI Greeting and Sympathy Cards for the Social Media.
John Nolte
---
---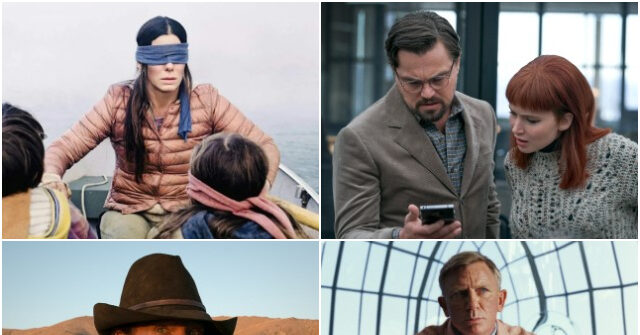 Last week, I watched my Criterion Blu-ray of Martin Scorsese's The Irishman (2019) and was shocked when the Netflix logo appeared.
I had forgotten The Irishman was a Netflix movie — a streaming feature funded, produced, and distributed by a streaming outlet.
The shock came from the fact that outside of when I subscribed to Netflix, I never see the Netflix logo, because other than The Irishman (which I believe is a masterpiece), I have never watched a Netflix movie — or a Hulu, Amazon, or Disney+ movie.
Streamers have been producing their own feature films for the better part of a decade now, so I think enough time has passed to come to a conclusion, which is this: despite big stars, big directors, big budgets, and tons of publicity, streaming movies have so far failed to stick. And by stick, I mean that thing certain movies do. They enter the public consciousness. They are remembered, treasured, passed down, and become part of our pop culture canon.
Sticking doesn't always mean prestige. Forty years ago, in 1983, here are the titles I would argue have stuck in some way: 10 to Midnight, The Big Chill, Blue Thunder, A Christmas Story, The Dead Zone, Easy Money, Eddie and the Cruisers, Flashdance, The King of Comedy, Mr. Mom, National Lampoon's Vacation, The Outsiders, The Right Stuff, Risky Business, Scarface, Return of the Jedi, Tender Mercies, Terms of Endearment, Trading Places, Valley Girl, WarGames…
You might want to add or subtract from those titles, but my point is this: 40 years later, those movies are remembered and still sell. Those titles made an impact that lasted 40 years, and other than The Irishman, I can't think of a single streaming that has had as much sticking power as those middle-aged titles.
Forty years from now, will anyone remember 2021's CODA or Power of the Dog, both of which won Oscars? Do we give them a second thought now?
How about Roma (2018), Air (2023), Marriage Story (2019), Glass Onion: A Knives Out Mystery (2022), Da 5 Bloods (2020), 1922 (2017), Gerald's Game (2017), The Trial of the Chicago 7 (2020), Army of the Dead (2021), Extraction (2020), Guillermo del Toro's Pinocchio (2022), Blonde (2022), Ma Rainey's Black Bottom (2020), The Good Nurse (2022), Red Notice (2021), Don't Look Up (2021), The Adam Project (2022), Bird Box (2018), or The Gray Man (2022)?
I've seen most of those movies and even enjoyed some of them, but other than The Irishman, there is not a single streaming movie that stuck, that I feel any kind of pull to add to my home video collection or even watch again.
Obviously, the problem is not based on a lack of notable actors, writers, and directors. The biggest names in the movie business brought us those movies. It's not that I hold a grudge against newer movies. Although the number drops every year, there are plenty of new theatrical releases I've purchased on Blu-ray–Joker, Once Upon a Time in Hollywood, Ford v. Ferrari, Nobody, Spider-Man: No Way Home, Zombieland 2, Emily the Criminal, etc.
So what is it?
I think it comes down to this: they are all TV movies built by algorithms, and no matter how much star power you deliver, a TV movie is a TV movie. The Irishman, like Steven Spielberg's Duel (1971), is an exception: the rare TV movie that's so expertly crafted it sticks.
But Duel didn't cost the equivalent of $200 million in 1971. In fact, it cost the equivalent of $3.4 million in 2023 dollars.
So why does this matter?
Well, movies that stick touch us in some way; they sustain and fulfill that unspoken need we all feel to understand what it means to be human—why we're here, where we're going, and what matters between that coming and going. Anything else is content, the equivalent of watching a game show, killing time… There's nothing wrong with that. Everything need not be literature. But that's why I canceled my streaming subscriptions. Dairy Queen is great, but not every day.
All that money and talent… You'd think we'd get something besides empty, forgettable calories.
Follow John Nolte on Twitter @NolteNC. Follow his Facebook Page here.