THE AMERICA ONE NEWS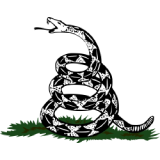 Dec 11, 2023  |  
0
 | Remer,MN
Sponsor: 
WISH-TEXT.COM
 Personalized AI Greeting and Sympathy Cards for the Social Media.
Sponsor: 
WISH-TEXT.COM
 Personalized AI Greeting and Sympathy Cards for the Social Media.
Peter Caddle
---
---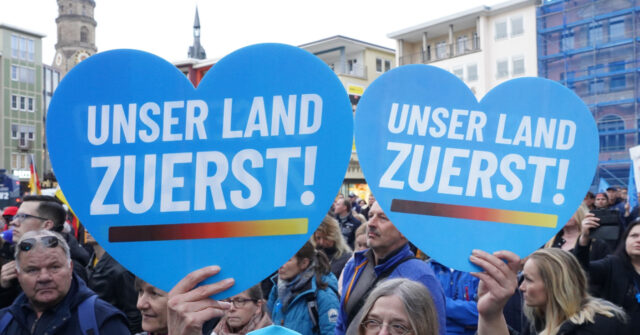 The German state could successfully defeat a growing right-wing party in the country by simply banning it, an "independent" government-funded agency has suggested.
The German Institute for Human Rights (DIMR), an anti-racist organisation fully funded by the German government, has told lawmakers that they could defeat the surging populist Alternative for German (AfD) by banning the political party outright.
The DIMR made the suggestion as part of a new report on the AfD, a right-wing populist party that has seen its popularity surge in recent months amid government failings on COVID-19, energy, the Ukraine War, and mass immigration.
Instead of suggesting that legacy parties in Germany could curb the party's growth by listening to public demands regarding curbing immigration and green ideology, the DIMR has informed lawmakers that a state ban on the AfD as a party could be a good way of preventing its rise.
Although the state agency tried to insist that it is not calling for the AfD to be banned, per se, it is saying that it believes a ban on the party is legally justified, even going so far as to try and link the party with Nazism.
"The AfD wants to eliminate the free democratic basic order," the government agency report alleges. "According to its program, it is a right-wing extremist party. It aims to abolish the guarantee of human dignity enshrined in Article 1 Paragraph 1 of the Basic Law."
The agency goes on to even accuse parts of the AfD of subscribing to a way of thinking and operating which, they say, "is based on the tyranny of National Socialism", an extremely incendiary claim, especially within the context of German politics.
Speaking to Breitbart Europe in relation to the report, AfD EU parliamentarian Dr Gunnar Beck dismissed the claims as being politically motivated at a time of record high polling for the party, which has equalled the support of Chancellor Olaf Scholz' Social Democrats (SPD).
"The so-called institute is not an independent institution, but an organisation that is financed from the federal budget and is therefore dependent on the goodwill of the government majority in parliament," he explained.
Beck went on to say that he was confident that any attempt to ban the party "would stand no chance" once in front of the country's Federal Constitutional Court, though expressed concern at the new level of hostility being shown to the party by legacy political groups.
"The fact that the AfD is not being insulted directly by the state, but by a state-funded association, represents a new chapter in the interventions in the democratic decision-making process," the MEP said.