THE AMERICA FIRST NEWS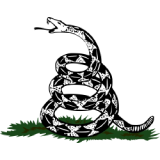 May 31, 2023  |  
0
 | Remer,MN
AM1.NEWS
The American Majority
The go-to-site for the news WE read. @am1_news
The go-to-site for the news WE read. : Created and operated in USA. Contact : support@am1.news : @am1_news
AM1.NEWS: The go-to-site for the news WE read : Contact: support@am1.news : Twitter @am1_news: The Internet of Us™ : AM1.NEWS
Neil Munro
---
---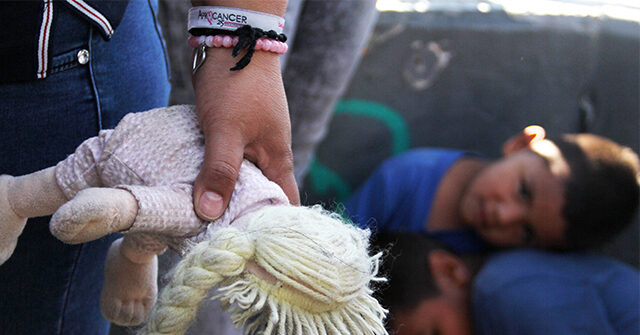 President Joe Biden's progressive deputies are smuggling children and teenage migrants to U.S.-based labor traffickers and employers, a Florida grand jury declared on March 30.
The federal government "is facilitating the forced migration, sale, and abuse of foreign children, and some of our fellow Florida residents are (in some cases unwittingly) funding and incentivizing it for primarily economic reasons," the 46-page report published by Florida's Statewide Prosecutor's Office said.
The jury's report, described as "stunning" by the Miami Herald, describes how foreign children and teens are delivered to employers via a relay-chain network of coyotes, cartels, federal agencies, government-funded nonprofits, and U.S.-based labor traffickers. The New York Times sketched the resulting child workforce in a dramatic article on February 25: "Cristian works a construction job instead of going to school. He is 14. … Carolina packages Cheerios at night in a factory. She is 15. … Wander starts looking for day-labor jobs before sunrise. He is 13."
"It's outrageous that we are still talking about ending child labor in the United States," Jessica Vaughan, the policy director at the Center for Immigration Studies, said.
The labor trafficking is aided by many of the progressive groups who loudly denounce Americans' concerns about illegal migration, Vaughan told Breitbart News:
What's shameful is that the [groups] attempt to take this moral high ground as if they're actually helping [migrant] people, when in fact they're drawing them into forced labor and other abusive situation. … The [groups] are openly in partnership with the government … [and] with the cartels, and they're participating in the supply of cheap labor to the employers who benefit the most financially from this arrangement of replacing Americans with exploited migrants.
"Every American should be proud to take up this cause of ending child-labor trafficking," she added.
But, she added, "we have to remember that there are some Republicans who … are also willing to [excuse this labor trafficking] under the myth that we need these workers."
The GOP legislators who are "offended by this … they're the ones that really have to take up this cause," she said.
The Florida grand jury investigated the "Unaccompanied Alien Children" (UAC) program that Biden revived after he took over from President Donald Trump.
The investigation was backed by Florida Gov. Ron DeSantis, who is trying to show his bona fides on the high-profile migration debate.
The grand jury was overseen by Attorney General Ashley Moody, who is a political ally of DeSantis. In March, Moody also persuaded a judge to block Biden's massive "parole pathway," which is intended to import at least 600,000 workers each year for the jobs and homes needed by Americans nationwide.
Biden's pro-migration deputies, nonprofits, and federal contractors hid much evidence from the jury about the child trafficking, the report said as it described the scale of the problem:
Since January 2021, approximately 165,000 UAC nationwide have been given to someone who is not their parent or legal guardian, approximately 90,000 have been turned over to someone claimed to be a family member without DNA testing and without adequate document verification, and about 30,000 have been surrendered to someone to whom they have no known relation.
…
One [delivery] address in Texas had 44 children sent to it; another had 25. One sponsor in Bonita Springs, Florida, had multiple children sent to multiple addresses, and he applied using different versions of his hyphenated surname. One address in Austin, Texas, had more than one hundred UAC released to a single-family dwelling
…
ORR [the federal office of Refugee Resettlement] placed eight children with members of a human trafficking ring. The traffickers enticed the children to come into the United States, promising they could attend school. When CBP apprehended the children at the border and placed them in custody, the traffickers applied as sponsors, pretending to be family friends. Once HHS [the department of Health and Human Services] released the children to the traffickers, the traffickers forced them to work on an egg farm in Marion, Ohio for 12 hours a day, six or seven days a week. The children lived in poor conditions, and the traffickers threatened them and their families with physical harm and even death if they did not work and surrender their paychecks.
…
Some "children" are not children at all, but full-grown predatory adults; some are already gang members or criminal actors; others are coerced into prostitution or sexual slavery; some are recycled to be used as human visas by criminal organizations; some are consigned to relatives who funnel them into sweatshops to pay off the debt accumulated by their trek to this country; some flee their sponsors and return to their country of origin; some are abandoned by their so-called families and become wards of the dependency system, the criminal justice system, or disappear altogether
The report quoted a contractor's employee who escorted teens and children from government shelters to the labor traffickers: "As one witness put it, 'I was there. I saw what was going on. These people [ORR and its contractors] are aware of what's happening. They aren't naive—they're complicit.'"
The grand jury concluded that Biden's reckless participation in the labor trafficking system may violate state law:
This could be construed as facilitating the trafficking of those children, or at a minimum, abandoning them to neglect. To quote §787.06, Florida Statutes (4)(a) Any person having custody or control of a minor who transfers custody or control of such minor, or offers to transfer custody of such minor, with knowledge or in reckless disregard of the fact that, as a consequence of the sale or transfer, the minor will be subject to human trafficking commits a life felony[.]
Moody has already won a major migration case and may sue to block the federal labor-trafficking network in Florida.
The report was released as top Democrats, government-funded migration groups, and their media allies try to hide the problem and dodge the blame for the industrial-age workplace abuse created by their delivery of the coyotes' child clients to U.S. employers:
For example, Sen. Patty Murray (D-WA) asked a token question about the child workforce during a March 28 hearing with the nation's border chief, Alejandro Mayorkas. In turn, he provided a token answer, saying, "We are focused on addressing the employers who abuse these children and other vulnerable individuals.:"
The Boston Globe publicized some of the excuse-making on May 26:
For some children, earning money is a matter of life or death. Smugglers are often involved with international cartels, said Danielle Pocock, a human trafficking attorney at Ascentria Care Alliance in Worcester. If migrant youths don't pay what they owe, the cartel may threaten to kill family members or kidnap the child, Pocock said.
…
Diego Low, director of the Metrowest Worker Center in Framingham, has helped migrant children as young as 12 who are working on construction sites, including a 15-year-old who fell and broke his femur. But given that laws regulating staffing agencies are so weak, and the debt owed to smugglers is so high, Low usually only goes after the worst offenders.
"If you come up here and owe $15,000 with 6 percent interest per month, what are you going to do?" Low said. "How are we going to pick a fight about them working too much?"
"It's like this open secret," Adrian Ventura, said executive director of the Centro Comunitario de Trabajadores workers' center in New Bedford. "Everybody knows that it's going on."
"Honestly, I think almost everyone in the system knows that most of the [migrant] teens are coming to work and send money back home," Maria Woltjen, executive director and founder of the Young Center for Immigrant Children's Rights, told a ProPublica reporter. "They want to help their parents," she said in a November 2020 article.
"Many social justice organizations are falling all over themselves to expose child labor in other countries and demanding that American corporations stop using products made abroad with child labor," noted Vaughan, adding:
I don't see anybody out there talking about boycotting Ben & Jerry's, or divesting themselves of stock in [cereal] factories that children were working in, or calling for a boycott of Hyundai automobiles because of the child labor in their manufacturing plants. They will look the other way if it's an [politically] inconvenient type of child labor.
Extraction Migration
The federal government has long operated an unpopular economic policy of Extraction Migration.
This colonialism-like policy uses the "Nation of Immigrants" narrative to hide the extraction of human resources from poor countries. This policy reduces beneficial trade but uses the imported workers, renters, and consumers to boost Wall Street, federal tax revenues, and the economy.
The migrant inflow has successfully forced down Americans' wages and also boosted rents and housing prices. The inflow has also pushed many Americans out of careers in a wide variety of business sectors and contributed to the rising death rate of poor Americans.
The lethal policy also sucks jobs and wealth from Heartland states by subsidizing coastal investors with a flood of low-wage workers, high-occupancy renters, and government-aided consumers.
The population inflow also reduces the political clout of native-born Americans because it allows elites to divorce themselves from the needs and interests of ordinary Americans.
A 54 percent majority of Americans say Biden is allowing a southern border invasion, according to an August 2022 poll commissioned by the left-of-center National Public Radio (NPR). The 54 percent "Invasion" majority included 76 percent of Republicans, 46 percent of independents, and even 40 percent of Democrats.
FLASHBACK: Sen. Cruz: Democrats' Inhumane Amnesty Incentivizes Child Trafficking
Note: You can use @chatbot mention tag to interact with ChatGPT language model in comments. Neither your comment, nor the generated responses will appear in "Comments" or "News & Views" streams.