THE AMERICA ONE NEWS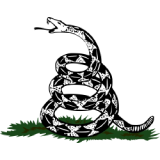 Dec 3, 2023  |  
0
 | Remer,MN
Sponsor: 
WISH-TEXT.COM
 Personalized AI Greeting and Sympathy Cards for the Social Media.
Sponsor: 
WISH-TEXT.COM
 Personalized AI Greeting and Sympathy Cards for the Social Media.
Hannah Bleau
---
---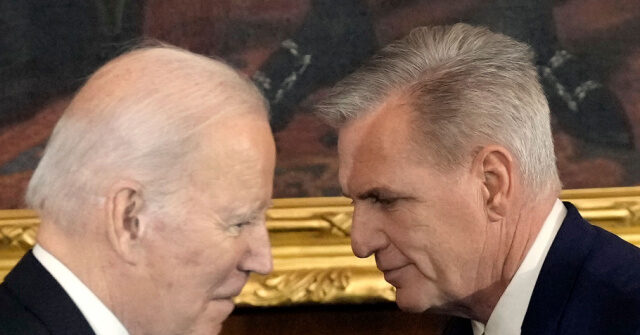 Republicans "have not stopped" and "will not stop" investigating Biden family corruption, even as federal bureaucracies try to stand in the way, House Speaker Kevin McCarthy (R-CA) said during an appearance on Breitbart News Saturday, walking through the recent document, which points directly to Biden family corruption.
McCarthy walked through the latest revelations of Biden family corruption, which were largely overshadowed this week by the Biden administration opting to indict former President Donald Trump.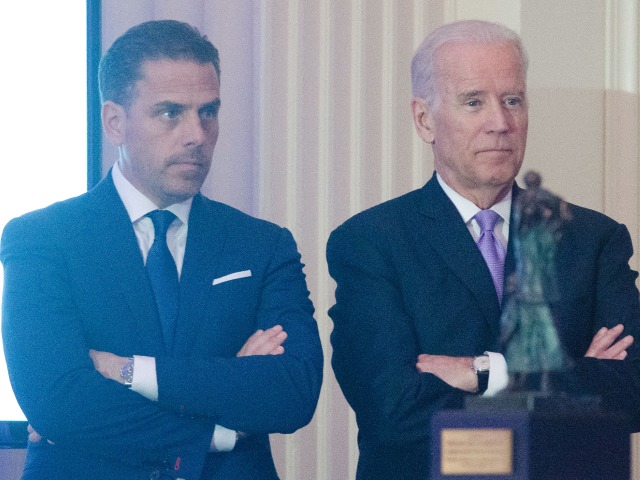 "We were told by whistleblower that they said there was a document where an individual came to the FBI [and] said they heard that a person had to pay, I believe it was $5 million, for an action that the vice president would take and that they would pass it through shell companies from one to the next, where money could get to the vice president. We wanted to know was that even true and was it looked at," McCarthy said, explaining that the FBI initially did not acknowledge it had the document in the first place and said it would not comply with the subpoena. Because of that, McCarthy called FBI Director Christopher Wray and said they would hold them in contempt, forcing him to change his mind.
LISTEN:
Breitbart · Speaker Kevin McCarthy – June 10, 2023
From there, Wray admitted the document existed, but he only wanted to allow the chairman and the vice chairman to see it. McCarthy explained that was not what they asked for.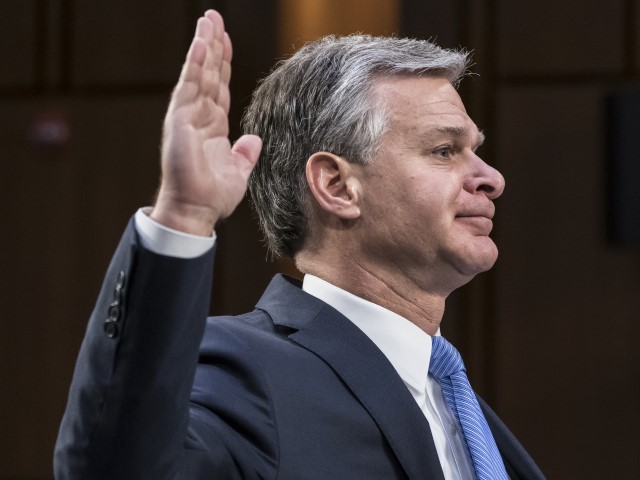 "Everybody on the committee has a right to it," he said, explaining that both the Republican and Democrat could review it and come out with different stories, and the public nor the committee members would know what is actually true.
"So we worked forward. … If you don't supply it to everybody on the committee, we'll hold you in contempt," he said, explaining that they found out that "Raskin actually lied about what went on."
"Bill Barr came out after Raskin saw the document with Comer and said one thing, and Barr said no, that's not true, that we didn't say from the investigation this was over. We thought this was credible to look at. And from this information, it was that somebody heard something. You haven't found the exact dollar going to somebody," McCarthy said, adding that they have found from other banks they have been investigating "that there were shell companies from the Biden family, that they went all the way down to paying grandchildren in there, that the son was paid, the brother was paid, the daughter in law … through shell companies moving forward, and the money came from foreign entities."
The 1023 poses questions to the FBI, the speaker explained.
"Did you ever investigate this? And if you investigated this, where's the information on it?" McCarthy asked. "And are there any more 1023s and people saying this from other countries?"
The House speaker described this information as the "tip of the iceberg," adding that it "gives us more information to follow and to go get more knowledge as we look through."
"But we've had to fight every step of the way, and we had to uncover this," he said. "I mean, it's almost like Comer and Jim Jordan have been detectives, finding little clues and looking other directions, and the administration has been fighting us not to provide it, but I will tell you from Comer, from Jim Jordan …  we have not stopped, and we will not stop."
Breitbart News Saturday airs on SiriusXM Patriot 125 from 10:00 a.m. to 1:00 p.m. Eastern.