THE AMERICA ONE NEWS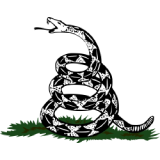 Dec 11, 2023  |  
0
 | Remer,MN
Sponsor: 
WISH-TEXT.COM
 Personalized AI Greeting and Sympathy Cards for the Social Media.
Sponsor: 
WISH-TEXT.COM
 Personalized AI Greeting and Sympathy Cards for the Social Media.
Neil Munro
---
---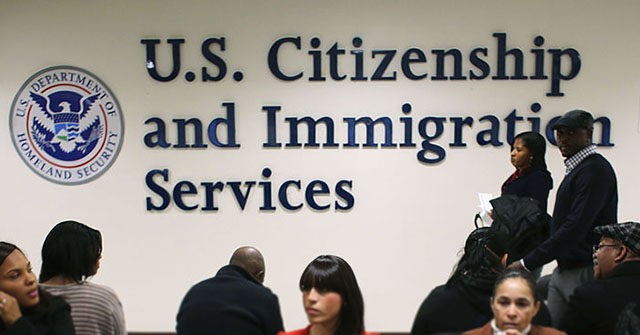 The U.S. Citizenship and Immigration Services Agency (USCIS) of the Department of Homeland Security has admitted that those registering for the H-1B white-collar visa worker program may be committing large-scale blatant fraud, diverting wealth and careers from myriad U.S. college graduates.
More than 400,000 duplicate requests for H-1B work permits were submitted by companies for 96,000 foreigners, according to an April 28 statement by deputies of Biden's pro-migration border chief, Alejandro Mayorkas.
Joe Biden's DHS ignored the damage to Americans as they worried about the fraud's impact on foreigners in their April 27 post:
The large number of eligible registrations for beneficiaries with multiple eligible registrations – much larger than in previous years – has raised serious concerns that some may have tried to gain an unfair advantage by working together to submit multiple registrations on behalf of the same beneficiary. [Emphasis added]
The 408,891 duplicative requests outnumber the 350,103 non-duplicative requests — many of which used more sophisticated fraud techniques.
The duplicative requests debunk the core claim used to justify the program: that the H-1B workers are needed for specific unfilled jobs that cannot be filled by Americans.
The duplicative applications corroborate the core criticism of the program: that it is intended to help CEOs replace outspoken American professionals with cheap and submissive foreign workers.
The blatant H-1B fraud is just one slice of the many non-immigrant worker programs that keep at least 1.5 million low-wage foreign graduates in middle-class jobs needed by indebted U.S. college graduates.
This vast, fraud-ridden archipelago of foreign contract workers successfully suppresses white-collar salaries, subordinates professionals' priorities to their CEOs' stock-maximizing goals, and gradually deflates the political power of the U.S. professional class.
"The program is doing exactly what it was designed to do," said Kevin Lynn, founder of the U.S. TechWorkers advocacy group.
He told Breitbart News, "That goal is to displace seasoned tech professionals in America, and it's not only tech anymore — it is accounting and other back-office operations. The longer-term intent of the programs was to allow consulting companies to create a workforce that could displace American workers, then through knowledge transfer, move those jobs over to a low-ranked country where you're paying $6 an hour … So there's nothing unintended about its consequences — it's all by design," he explained.
"In 2022, median annual pay was $52,000 for Americans with a bachelor's degree," according to a February 2023 report by Bloomberg. "That's a 7.4% decline in inflation-adjusted terms — the steepest plunge since 2004, erasing nearly all of the pandemic-era gains. It was sharpest for those earning the most."
So far, GOP leaders have done little or nothing to use this economic issue to win more voters from insecure, swing-voting college graduates. For example, Rep. Mark Green (R-TN), the chairman of the House homeland security committee, has yet to hold a hearing on the visa worker programs.
Instead, donor-influenced GOP leaders woo many blue-collar voters by promising — and so far, failing — to stop illegal migration over the U.S. border.
The H-1B Program
The H-1B visas are extremely valuable to foreigners because they provide two three-year work permits plus a path to the hugely valuable prizes of green cards and citizenship.
They are also extremely valuable to companies because they allow CEOs to earn huge profits by dangling citizenship to foreign graduates in exchange for several years of cheap and compliant labor. The Economic Policy Institute reported on one lawsuit in 2021:
Thousands of skilled migrants with H-1B visas working as subcontractors at well-known corporations like Disney, FedEx, Google, and others appear to have been underpaid by at least $95 million. Victims include not only the H-1B workers but also the U.S. workers who are either displaced or whose wages and working conditions degrade when employers are allowed to underpay skilled migrant workers with impunity.
Moreover, the government uses a $10-per-ticket lottery to annually give away more than 100,000 H-1B visas to companies and foreign graduates. This careless giveaway creates a bonanza for the middlemen CEOs who apply for visas on behalf of fee-paying foreign graduates. In effect, the companies can act like ticket scalpers for people trying to get into the United States.
The blatant H-1B fraud echoes widespread fraud and abuse in other non-immigrant programs.
These programs include the H-2A program for agriculture workers, the "Unaccompanied Alien Children" gateway for teenage workers, the B-1/B-2 visa for white-collar visitors, the E-2 visa for franchise managers, the Optional Practical Training (OPT) program for foreign graduates of U.S. universities, the H-2B seasonal worker program, the L-1 employee transfer program, and the J-1 visas given out by the Department of State.
Amid pressure from media executives, U.S. media professionals have no authority — and therefore, little personal interest — to track the large-scale outsourcing of professional-class jobs that are needed by their peers and children. For example, the New York Times' national editor, Jia Lynn Yang, forcefully denies the right of Americans to their own borders and national labor market, saying, "What difference is there between us, with our precious [legal immigration and citizenship] papers, and the people we see at our border who are dying to come in? There is none."
The Visa Workforce
These programs are used to keep at least 1.5 million foreign graduates in jobs at many U.S. companies — especially by the Fortune 500 and their layers of subcontracting companies.
The basic nature of the fraud is that Indian-born hiring managers are allowed to fire American professionals and then sell the jobs to networks of Indian migrants. The migrants buy white-collar jobs via kickbacks to the hiring managers, and the managers use their power over work permits and green card applications to enforce workplace compliance and silence about Indian-style workplace corruption.
But this organized gutting of the American professional class is overseen by American executives and investors, frequently expanded by lobbyist-influenced federal agencies, and hidden beneath the media's emotional coverage of illegal-migration controversies.
The professional-class replacement is periodically trimmed by U.S. law agencies and is weakly resisted by politicians zig-zagging between donors and voters.
Fraud is easy for Indian migrants and Indian-born managers because U.S. citizens and federal officials have little or no ability to recognize financial transactions that can be made via multiple Indian languages, family networks, and multiple legal jurisdictions.
Moreover, India's government has relied on the visa program as a primary way to build up its economy and vigorously lobbies in D.C. to preserve and expand the visa worker programs.
U.S. Tech Workers spotlighted the predatory relationship between U.S investors and India, saying:
This population-wide displacement of American professionals has damaged America's productivity, innovation, and political stability.
Biden's business-backed deputies want to import even more foreign workers for Fortune 500 investors, even though migration reduces Americans' wages and corporate investment in labor-saving productivity.
On January 8, Mayorkas claimed that U.S. employers needed more workers:
The labor shortage in the United States is one powerful example of how desperately we need to fix our broken immigration system.  You know, we look to the north … Canada realized that it has a 1-million-person labor shortage there, and they are bringing in approximately 1.4 million migrants this year to address that labor shortage. Our programs — our H-2A, our H-2B, our skilled worker programs — are far outdated to really meet the economic needs as well as the economic opportunities [for migrants] that immigration can provide.
Federal Response to Fraud
The agency statement threatens perjury charges against the company executives that filed the duplicative requests while ignoring other categories of fraud, saying, "We remind the public that at the time each registration is submitted, each prospective petitioner is required to sign an attestation, under penalty of perjury."
But the Wall Street Journal report suggests that few of the 2024 cases of blatant fraud will be punished:
Though it isn't technically illegal for a foreign worker to have multiple companies submit visa applications on their behalf, companies submitting applications must attest that they have a real [unfilled] job for the employee in question if they win a visa. If companies that win a visa then quickly contract an employee out to third parties [for another job], or lay off an employee on the visa [from the identified job] so he or she can switch companies, that could potentially amount to fraud.
…
[Some] companies have been referred to federal law-enforcement agencies for potential criminal prosecution, a USCIS official said …. [Also] officials hope to disqualify visa applicants if they committed fraud to boost their chances.
The 2023 fraud is a repeat of similar fraud in 2022, but federal officials have done little to curb the program's expanding damage to U.S. graduates — or even pressure from immigration lawyers for the foreign workers.
In 2021, Biden's deputies quickly scrapped a reform that would have assigned the H-1B visas to the companies that offered the highest salaries. The Wall Street Journal article outlined a very tepid and slow response in 2023:
The government has proposed raising the registration fee to $215 [per H-1B visa request], a change that will likely be in effect by next year's lottery, and the agency said it plans to write regulations to try to prevent further fraud.
Extraction Migration
The federal government has long operated an unpopular economic policy of Extraction Migration. This colonialism-like policy extracts vast amounts of human resources from needy countries, reduces beneficial trade, and uses the imported workers, renters, and consumers to grow Wall Street and the economy.
The migrant inflow has successfully forced down Americans' wages and boosted rents and housing prices. The inflow has also pushed many native-born Americans out of careers in a wide variety of business sectors and contributed to the rising death rate of poor Americans.
The lethal policy also sucks jobs and wealth from heartland states by subsidizing coastal investors with a flood of low-wage workers, high-occupancy renters, and government-aided consumers.
The population inflow also reduces the political clout of native-born Americans because the population replacement allows elites to divorce themselves from the needs and interests of ordinary Americans.
In many speeches, Mayorkas says he is building a mass migration system to deliver workers to wealthy employers and investors and "equity" to poor foreigners. The nation's border laws are subordinate to elites' opinion about "the values of our country," Mayorkas claims.
Migration — and especially labor migration — is unpopular among swing voters. A 54 percent majority of Americans say Biden is allowing a southern border invasion, according to an August 2022 poll commissioned by the left-of-center National Public Radio (NPR). The 54 percent "Invasion" majority included 76 percent of Republicans, 46 percent of independents, and even 40 percent of Democrats.