THE AMERICA FIRST NEWS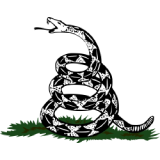 Oct 3, 2023  |  
0
 | Remer,MN
Sponsor: 
WISH-TEXT.COM
 Craft Personalized Messages With Ease! Wish It? Text It!
Sponsor: 
WISH-TEXT.COM
 Craft Personalized Messages With Ease! Wish It? Text It!
Katherine Hamilton
---
---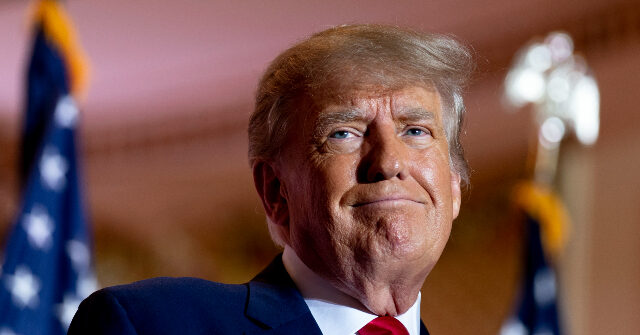 Conservatives sounded the alarm following news that former President Donald Trump expects to be arrested on Tuesday based on "illegal leaks" from the Manhattan district attorney's office.
Republican lawmakers and conservative figures and commentators said the predicted arrest of Trump, who is running for president in 2024, shows how the justice system is "weaponized against all Americans" and warned that the United States is turning into a "banana republic." Even so, many conservatives wager an arrest would only further reveal the extent of Democrat corruption, ultimately skyrocketing support for Trump's presidential run.
"Here we go again — an outrageous abuse of power by a radical DA who lets violent criminals walk as he pursues political vengeance against President Trump," said House Speaker Kevin McCarthy (R-CA), who called for an immediate investigation into "if federal funds are being used to subvert our democracy by interfering in elections with politically motivated prosecutions."
Sen. Eric Schmitt (R-MO) tweeted on Saturday that the "left's conduct is similar to the conduct you find in a banana republic where the authoritarian state punishes its political enemies with criminal prosecutions in search of crimes."
"Trump Derangement Syndrome does not provide legal cover.  The public rightfully expects prosecutors to carry out our responsibilities without political prejudice.  Indictments, investigations and incarceration to settle political scores shows a deep contempt for the rule of law," Schmitt said. 
Richard Grenell, who was acting director of National Intelligence under Trump, said Democrats have "turned the powers of government against their political enemies" and "must be stopped or they will ruin our country permanently."
"They are out of control – and have ushered in chaos on our streets, in the economy, and in the world," Grenell said. 
Donald Trump Jr. said the arrest of his father would prove that Democrats are "one step closer" to taking the freedoms of the American people.
"The same people who told you Donald Trump was a direct threat to American democracy are about to indict the chief political rival of their party and try to put him in jail. This has never happened before in American history. The Democrats under Joe Biden — and their media allies — are everything they told you Trump was — the actual authoritarian dictators hell bent on complete political power," radio host Clay Travis said. 
"This is literally happening the same week that we received direct evidence of multiple members of the Biden family receiving millions of dollars in payments from China, our chief political adversary, just because of their last name," he added. "If anyone should be arrested next week, it's the entire Biden crime family. Trump is being arrested for allegedly paying a porn star money. Meanwhile China is paying millions to the Biden's entirely for political favor. It's totally bonkers. We now live in a banana republic."
"If they can come for Trump, they will come for you," Rep. Andy Biggs (R-AZ) said. "This type of stuff only occurs in third world authoritarian nations."
Former Vice President Mike Pence told Breitbart News Saturday that an arrest "reeks of the kind of political prosecution that we endured back in the days of the Russia hoax."
Rep. Matt Gaetz (R-FL) said an arrest "must be seen for the partisan pathetic ploy it is."
 "Virtually every campaign finance violation involves either 1) spending other people's money illegally or 2) taking money into your campaign that you shouldn't. Trump did neither. He used his own money to resolve a private dispute, irrespective of any campaign," Gaetz said. "The impending indictment is based on an untested, tortured legal theory.   This is an absurd abuse of the criminal process in our politics.  It must be seen for the partisan pathetic ploy it is."
Republican strategist Andrew Surabian said voters must not "reward the leftwing tyrants, who are weaponizing the government to arrest their political enemies, by putting anyone but Trump in the White House in 2024."
"What's happening is 3rd world Banana Republic crap and Republicans need to stand up to it," he said. 
In the same vein, House Republican Conference chair Rep. Elise Stefanik (R-NY) said that Democrats "fail to understand" that politically persecuting Trump will only energize Americans to vote for him in 2024.
"What these corrupt leftist prosecutors like Alvin Bragg and their socialist allies fail to understand is that America First Patriots have never been so energized to exercise their constitutional rights to peacefully organize and vote at the ballot box to save our great republic," Stefanik said. 
Rep. Marjorie Taylor Greene (R-GA) predicted that Trump "will ultimately win even bigger than he is already going to win" if he is indicted. 
"And those Republicans that stand by and cheer for his persecution or do nothing to stop it will be exposed to the people and will be remembered, scorned, and punished by the base," Greene added. 
Sen. J.D. Vance (R-OH) said a "politically motivated prosecution makes the argument for Trump stronger."
"I've been asked by multiple reporters if an indictment would lead me to rescind my endorsement of Donald Trump. The answer is: hell no. A politically motivated prosecution makes the argument for Trump stronger. We simply don't have a real country if justice depends on politics," Vance said. 
"Trump will be our next president," author Eric Metaxas said. "The madly desperate Dem & Deep State treatment of him — what the British wished to do w/Washington & Jefferson & Franklin & Adams — will dramatically clarify the narrative for anyone still on the fence. Time to choose. Tyranny will lose. Again."
Note: You can use @chatbot mention tag to interact with ChatGPT language model in comments. Neither your comment, nor the generated responses will appear in "Comments" or "News & Views" streams.