THE AMERICA FIRST NEWS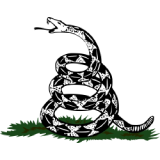 Sep 29, 2023  |  
0
 | Remer,MN
Sponsor: 
WISH-TEXT.COM
 Craft Personalized Messages With Ease! Wish It? Text It!
Sponsor: 
WISH-TEXT.COM
 Craft Personalized Messages With Ease! Wish It? Text It!
Kristina Wong
---
---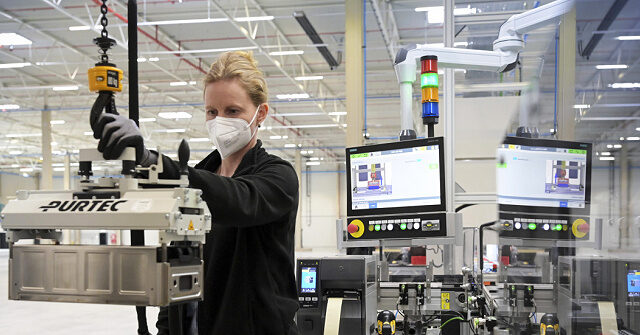 The Republican Arkansas delegation is demanding answers from the Department of Energy as to why it awarded a $200 million grant to a company linked to the Chinese Communist Party (CCP) using American taxpayer money that was supposed to be used to make America less reliant on China for battery production.
In a letter sent this week, Sens. Tom Cotton, John Boozman, and Reps. Rick Crawford, French Hill, Steve Womack, and Bruce Westerman asked DOE Secretary Jennifer Granholm why a federal grant was awarded to the company Microvast despite the company having documented ties to the CCP and operating primarily out of China.
"While American companies were denied funding opportunities, the DOE supported a company that admits the Chinese government 'exerts substantial influence over the manner in which we must conduct our business activities and may intervene, at any time and with no notice.' DOE's vetting and oversight process is deficient," they said in the February 7, 2023, letter.
The grant was part of the Infrastructure Investment and Jobs Act (IIJA), which aimed to help secure America's domestic supply chains by being less reliant on China for materials such as lithium-ion battery cells or critical minerals. According to Reuters, over 200 companies competed for grants under the IIJA last year, but only 20 companies were awarded.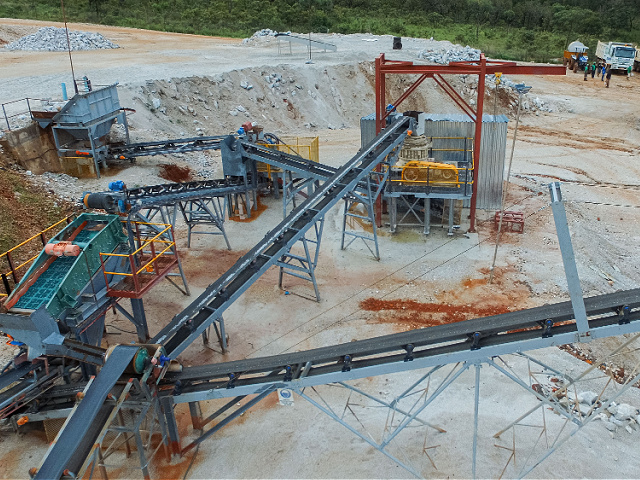 The DOE announced the grant to Microvast in October, with Granholm saying in a statement, "This is truly a remarkable time for manufacturing in America, as President Biden's Agenda and historic investments supercharge the private sector to ensure our clean energy future is American-made."
Microvast claimed it was "majority U.S.-owned" and touted its status as a publicly-traded company listed on NASDAQ. The grant to the company was for building a lithium-ion battery separator facility next to its battery plant in Clarksville, Tennessee, as a joint project with General Motors.
However, members of Congress then learned of the company's relationship with China.
Microvast is owned by holdings company Microvast Holdings Inc. In a December 14, 2021, filing to the Securities and Exchange Commission (SEC), Microvast Holdings Inc. stated, "A substantial portion of our facilities are currently located in the People's Republic of China, which we refer to as the 'PRC' or 'China.'"
The filing also said, "We are a holding company, and we conduct all of our operations through our subsidiaries, and principally through our subsidiary in China."
It also stated that investing in Microvast Holding Inc. involved "substantial risks" related to the fact that the company "conduct[s] a substantial majority of our operations through our operating entities established in the PRC":
Our operations are subject to extensive PRC government regulation, and changes to such regulations could increase our costs or limit our ability to sell products and conduct activities in China. Specifically, as a result of our extensive and significant operations in China, we could in the future become subject to regulations issued by the Cyberspace Administration of China] and the requirements of the PRC's Cyber Security Law or Data Security Law.
And in a more recent SEC filing in November 2022, Microvast Holdings Inc. said:
We plan to continue expanding our [research and development] presence in the U.S. We also plan to continue leveraging our knowledge base in the PRC and to continue expanding our R&D efforts there as well.
It is not clear whether Microvast merged with another company, Tuscan Holdings Corp., in order to become a publicly traded company listed on NASDAQ and obscure its deep connections to China.
Microvast on February 1, 2021, issued a press release titled "Microvast, a Leading Innovator of EV Battery Technologies, to List on Nasdaq Through Merger with Tuscan Holdings Corp."
The press release said:
Microvast, Inc., a leading global provider of next-generation battery technologies for commercial and specialty vehicles ("Microvast" or the "Company") and Tuscan Holdings Corp. (Nasdaq: THCB) ("Tuscan"), a publicly-traded special purpose acquisition company ("SPAC"), announced today that they have entered into a definitive merger agreement that will result in Microvast becoming a publicly listed company. Upon the closing of the transaction, the combined company will be named Microvast Holdings, Inc. and is expected to be listed on the Nasdaq Stock Market under the new ticker symbol "MVST."
Eight days later, it was announced by Tennessee Gov. Bill Lee that Microvast planned to build a lithium-ion battery facility in the U.S.
The company hid its connections with China so well that it initially managed to win support for the DOE grant from some Tennessee members of Congress, including some who are China hawks.
A source familiar told Breitbart News in a statement on Friday, "Last year, Senator [Marsha] Blackburn's office, along with Congressman [Mark] Green, wrote a letter supporting a Department of Energy grant to Microvast, a company with operations in Tennessee, Florida, and Texas, who is proposing to add more jobs in Tennessee. The company presented itself to the members as an American company headquartered in Texas and concealed any potential affiliation with Beijing. Following the recent allegations, Blackburn and Green wrote to the DOE seeking a full investigation and called on the agency to rescind the grant if the company is indeed tied to the CCP."
According to its December 31, 2021, annual report, Microvast Holdings Inc. still owns three subsidiaries in Huzhou, China: Microvast Power Systems, Co., Ltd.; Huzhou Microvast Electric Vehicle Sales Service, Ltd.; and Huzhou Hongwei New Energy Automobile Co., Ltd.
In May 2022, before Microvast received the grant, it was actually listed by the SEC as a company not in compliance with the Holding Foreign Companies Accountable Act, which is intended to prevent companies that employ China-based auditors from obscuring financial records from U.S. regulators.
The Arkansas delegation is trying to get answers from the DOE before the project goes any further. In their letter to Granholm, they wrote:
DOE's vetting and oversight process is deficient. This is especially alarming, given that there is $7 billion in funding from the IIJA that has yet to be dispersed. Not only was this award in direct conflict with the grant's stated intent, but it harms Arkansas' economic growth due to the large lithium deposits in our state.
The U.S. government cannot continue to funnel taxpayer funds into Chinese-controlled companies and should apply strict vetting and oversight to any current or future federal funding opportunities.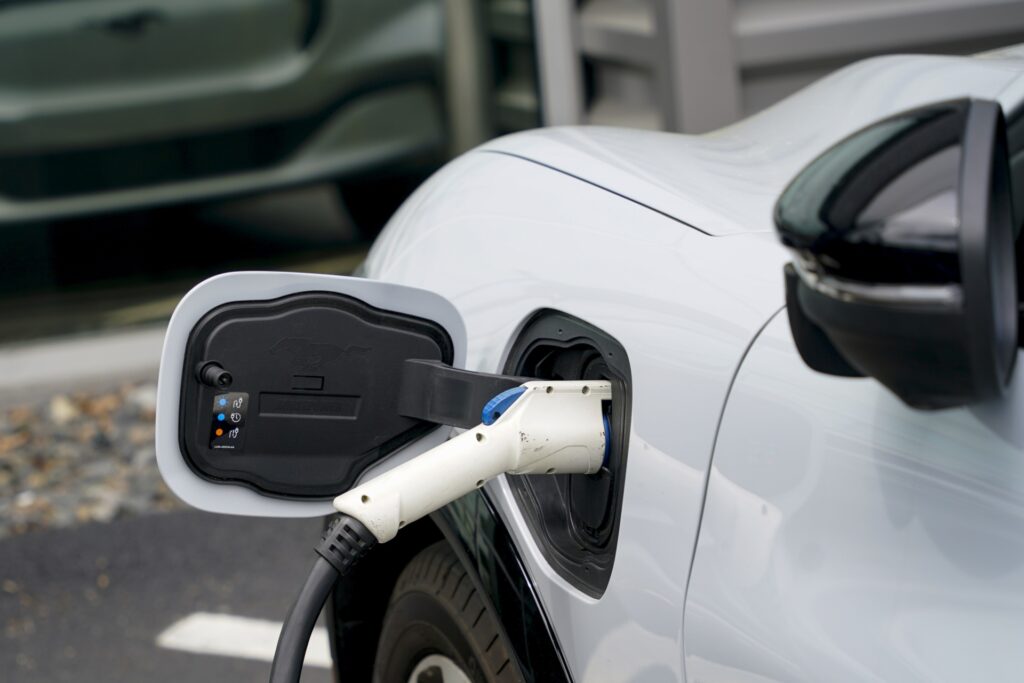 "If the goal of this funding is to reduce U.S. dependence on foreign entities for critical minerals, why would DOE award funding to a company with obvious ties to the CCP?" they asked.
They have requested answers by February 21, 2023.
Victoria Coates, a senior research fellow specializing in national security and international affairs at The Heritage Foundation, called Microvast a "PRC front" in a recent op-ed on the matter in the National Interest.
She urged Congress to explicitly prohibit federal grants going to Chinese entities. "Doing so should be a top priority for the 118th Congress," she wrote.
"If companies like Microvast wish to receive U.S. government contracts and subsidies, they should divest Chinese entanglements and submit a clean bill of health to the Energy Department before they receive the funding," she said.
"The Biden administration should not be in the business of trying to tempt the company away from China with handouts, no matter how desperately it desires cheap lithium batteries," Coates said. "If the Department of Energy cannot do this on its own initiative, as appears to be the case, Congress should require it to certify that no recipients of grants or subsidies have any ties to the PRC."
Follow Breitbart News's Kristina Wong on Twitter, Truth Social, or on Facebook.
Note: You can use @chatbot mention tag to interact with ChatGPT language model in comments. Neither your comment, nor the generated responses will appear in "Comments" or "News & Views" streams.