THE AMERICA ONE NEWS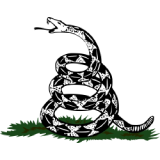 Dec 9, 2023  |  
0
 | Remer,MN
Sponsor: 
WISH-TEXT.COM
 Personalized AI Greeting and Sympathy Cards for the Social Media.
Sponsor: 
WISH-TEXT.COM
 Personalized AI Greeting and Sympathy Cards for the Social Media.
Tribune News Service
---
---
With each performance like Thursday's 5-for-5 opening day, Adley Rutschman shows how valuable he is to the Orioles. He also increases the price tag it would take for them to keep him around long term.
A catcher regarded as one of the sport's brightest young stars, Rutschman got off to a tremendous start to 2023 by recording five hits — including a home run in his first at-bat — and drawing a walk in a season-opening 10-9 victory over the Boston Red Sox. The game not only marked the start of the Orioles' season, but also meant the offseason officially ended without Baltimore agreeing to a long-term contract with its best player.
There's not necessarily a rush; Rutschman is under team control for four seasons beyond the one that started Thursday. But as he continually shows the type of transcendent player he is, Rutschman also increases the value of both those years that remain and any beyond them.
He's already building a reputation in the game, starting pitcher Kyle Gibson said, noting his catching ability, game-calling and offensive skill set. Keeping a player of Rutschman's caliber, especially one as transformative as he is on offense and defense, would undoubtedly benefit the Orioles' competitive window.
Asked about extension possibilities at large on 105.7 The Fan on Thursday, Orioles CEO and chairman John Angelos said the financial structure of baseball, referring to the challenges he has said teams in smaller markets such as the Orioles face, create confines for the organization's baseball operations department. In other sports, Angelos noted, salary caps prevent teams from outspending one another; the Orioles entered this season with the majors' second-lowest payroll at $61.9 million, more than $260 million behind the league-leading New York Mets and more than $100 million below the league's median payroll.
"They're going to do what they can within the system that they're in," Angelos said. "Does that mean extensions? Absolutely, I would hope so. But you gotta go with the system you're in."
"You want to have the Brooks Robinson, Cal Ripken kind of phenomenon," he continued, referring to two players who spent the entirety of their Hall of Fame careers in Baltimore. "What organization wouldn't? The system makes it tough, but it doesn't make it impossible. That's why we've seen so many superstar players leaving the places like Pittsburgh and Cleveland and Tampa and others and ending up in Yankee and Red Sox and Dodgers' uniforms."
Since Angelos hired Mike Elias as the club's executive vice president and general manager in November 2018, Baltimore has signed only one player to a guaranteed multi-year deal; left-hander John Means' two-year contract covers two of his arbitration-eligible seasons, with that pact coming after Means underwent season-ending Tommy John elbow reconstruction surgery last year.
That deal was announced the same day the Orioles promoted Rutschman to the majors, and they have undoubtedly been a different team since. Baltimore lost 115 games in 2018, resulting in the club having the top pick of the 2019 draft and selecting Rutschman. The Orioles were again among baseball's five worst teams each of the next three years.
They were 16-24 when they promoted Rutschman in late May last season — he likely would have been on the roster sooner if not for a right tricep strain suffered in spring training — then played at an 89-win pace afterward. He was voted Most Valuable Oriole and finished second for American League Rookie of the Year. Each of the other three rookies who finished in the top two in voting — Seattle's Julio Rodríguez and Atlanta's Michael Harris Jr. and Spencer Strider — have received long-term contracts, as have several other young stars.
Angelos has pointed to the Tampa Bay Rays, Milwaukee Brewers and Cleveland Guardians as franchises for the Orioles to model themselves after for their "sustained success" despite their market size. Each of those teams have handed out at least one long-term contract, in some cases to players like Rutschman who have yet to reach arbitration, part of baseball's pay structure that allows players relatively early in their careers to receive a pay boost.
Of course, this dynamic is two-sided, with the player's willingness to sign a deal as much a part of the equation as the team's. Rutschman entered this season projected to be among baseball's most valuable players, and he got off to a strong start in terms of living up to that.
In doing so, he continued to show the type of potential he has, both as a player and earner.
()