THE AMERICA ONE NEWS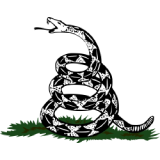 Dec 11, 2023  |  
0
 | Remer,MN
Sponsor: 
WISH-TEXT.COM
 Personalized AI Greeting and Sympathy Cards for the Social Media.
Sponsor: 
WISH-TEXT.COM
 Personalized AI Greeting and Sympathy Cards for the Social Media.
Tribune News Service
---
---
The excitement of landing Maryland corner Deonte Banks as the Giants' first-round pick hasn't worn off for defensive coordinator Wink Martindale since that viral draft night hug with GM Joe Schoen.
"It was like winning a scratch-off ticket," Martindale said Thursday at the practice facility.
Corner is one of football's most difficult positions, though, so it would be understandable if the Giants tempered expectations internally and were preparing for growing pains.
It is rare that a corner takes the NFL by storm as a rookie like the Jets' Sauce Gardner did last season. It is just as common that a young player can lose confidence when thrust prematurely into an unforgiving and isolated spotlight, such as the outside boundary of a blitz-heavy defense like the Giants'.
And veteran Amani Oruwariye's presence on the first-string defense ahead of Banks in early OTAs, which had conflicted with Banks' college graduation, initially gave life to the possibility that this could be a process for the Giants' rookie.
But Martindale's most important declaration this week was that the Giants are not coddling Banks at all. They drafted him to start at outside corner in year one, and they expect that he will play well there.
"The expectation is that he plays football," Martindale said. "He's a smart kid that is grounded, and he doesn't make it bigger than what it is. I'm sure that they're going to catch an eight-yard out on him and everybody's going to be up in arms, but that happens to every corner. We'll be okay. I think the expectation is to go in there and play and play well."
Obvious? Maybe. But still a valuable show of support for Banks, whose quick acclimation is vital to the Giants' success in 2023.
Martindale might have the tools to assemble a dominant pass rush this fall if players stay healthy and improve. However, that only works if the secondary can cover on the back end. And apart from safety Xavier McKinney and outside corner Adoree Jackson, everyone is either seemingly replaceable or an unknown commodity.
The second safety position is up for grabs. The slot corner position is a giant question mark. And then there is Banks, an exciting addition but a player who needs to perform well for this team to compete with the Philadelphia Eagles and Dallas Cowboys in division, not to mention three other high-powered offenses the Giants will face in the first five games of Banks' NFL career: the San Francisco 49ers, Seattle Seahawks and Buffalo Bills.
Martindale quoted a famous pop culture coach to demonstrate one of Banks' greatest strengths that he believes will benefit him early on: a short memory.
"He's very instinctive. What's Ted Lasso say? He lives life like a goldfish," Martindale said. "He's got a short memory when things don't go right. He's tough minded, he's physical, he can tackle and on top of that, he can run. So, we're excited about it. He's getting into the groove. There're still some rookie mistakes, which you expect, especially this early. But we're really excited."
It's safe to say that Martindale is confident that with the appropriate amount of coverage, opposing offenses would be in trouble.
"Quarterbacks get rid of the ball against us faster than most teams they play," he said. "We face more max protection than anybody else in the league … Because we know how to hit the quarterback. They know it. It's not like I'm being boastful either, they just know that we know how to defeat protections. If you ask any offensive coach in the league, they'll tell you that."
A productive Banks could make a major immediate impact. It's important, therefore, that the Giants and Martindale aren't running from that and are setting the bar high.
A new book by former Daily News NFL columnist Gary Myers opens the door to emotional, heartbreaking and jarring stories about life after football from members of the Giants' first Super Bowl team in 1986.
"ONCE A GIANT, A Story of Victory, Tragedy and Life After Football," to be released on Sept. 12, includes new interviews from Bill Parcells, Lawrence Taylor, Phil Simms, Harry Carson, Bill Belichick, Mark Bavaro and many more big names from the franchise's beloved first championship team.
The players are at the stage in their lives in the mid-50s-to-late 60s where their bodies are breaking down from years on the gridiron. And they openly discuss the physical, financial and mental health issues they've faced, after initially hoping they'd escape the fates of their football ancestors.
"I thought my generation and my group of players was going to avoid it, and I was wrong," Simms says in the book. "I just thought we had progressed a little further along and knew a little bit more about taking care of ourselves, and we wouldn't be all crippled when we were sixty years old. Every generation that comes along we are better than the group before us. But it's not as dramatic as I thought it would be."
The heartbreaking stories are balanced by heartwarming, funny and boys-will-be-boys tales about the love these players have for each other and the fun they had, too. But the '86 team's brotherhood nowadays is more about taking each other to doctor's appointments.
They have a text chain as a method of support. Carson, who considers himself the club's captain for life, usually gets the first phone call when a teammate is in trouble.
Parcells even reveals he has loaned former players over $4 million without any expectation of being repaid. He feels a need to help them because of what they sacrificed for him.
"Why wouldn't you feel that way?" Parcells says in the book. "Some of these guys spent 10-12 years with me. Some of them didn't have fathers. I feel an obligation to help them."
The book, which goes deep with tons of previously untold stories and emotional testimonials, will be released two days after the Giants' season opener against the Dallas Cowboys on Sunday Night Football.
On Sept. 14, Simms will join Myers for a book-signing event at Bookends in Ridgewood, N.J. The book can be pre-ordered now at Bookends, on Amazon or at Barnes & Noble.
Friday was another bad day for running back value. The Minnesota Vikings released veteran Dalvin Cook, who was due to count $14 million against their salary cap this fall. They cut Cook, 27, despite 1,468 total yards and 10 touchdowns last season for a Vikings team that went to the playoffs purely due to its offense. Minnesota is eating $5.1 million in dead money and saving $9 million in cap space with the move while Alexander Mattison vaults up the depth chart to RB1. The Miami Dolphins are viewed as the most likely destination for Cook to land, though the Denver Broncos are also a possibility … Speaking of running back value, this weekend, Saquon Barkley may make his first public comments on his contract standoff since the end of last season. Barkley is hosting a youth football camp Sunday at Jersey City's Caven Point Field from 5-7 p.m. through AMPT Events. What Barkley says, and doesn't say, should provide some clues about how this situation will proceed up to – and potentially through – the mid-July deadline for him and the Giants to reach a multi-year deal … Indianapolis Colts corner Isaiah Rodgers is being investigated by the NFL for alleged gambling, including possibly betting on Colts games. He said on social media that he takes "full responsibility" for his actions. This is just the latest in a series of crackdowns by a league that is making money hand over fist from the same companies that it is preventing its players from patronizing, although betting on games in which a player is participating obviously jeopardizes the integrity of that game and can't be allowed under any circumstances … Jets coach Robert Saleh's decision to cancel mandatory minicamp is an eyebrow-raiser coming off a season when his team lost its final six games, even with his team due to start training camp early with the Hall of Fame on the Jets' exhibition slate. Granted, modern CBA rules prevent coaches from doing the type of work they'd ideally like to do this time of year. And the Jets aren't the only team doing it. Still, don't they need every opportunity to build chemistry with Aaron Rodgers and the rest of his offense? Doesn't the defense need to receive the message to not take last year's improvement for granted? Speaking of that: the Jets need to stop screwing around with the Quinnen Williams contract and get it done. They're talking about Super Bowl contention, but their best returning player isn't signed yet. Get it done.
"There was a quote circling around the NFL Draft this year talking about positional value in the draft. Get the f— out of here. You made it up because it's draft day. You can't be wrong on draft day. There was somebody who said, 'I don't care if Bijan Robinson goes in the Hall of Fame.' You don't even know what you're talking about. Get your clicks some other way. You see what Derrick Henry does. You see what Saquon Barkley does. If you've got the ball in your hands and you can score touchdowns, that's the most important thing in sports." – Bron Heussenstamm, founder and CEO of the Bleav Network, on the Talkin' Ball with Pat Leonard podcast
()