THE AMERICA ONE NEWS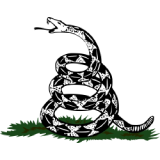 Nov 29, 2023  |  
0
 | Remer,MN
Sponsor: 
WISH-TEXT.COM
 Personalized AI Greeting and Sympathy Cards for the Social Media.
Sponsor: 
WISH-TEXT.COM
 Personalized AI Greeting and Sympathy Cards for the Social Media.
Chris Van Buskirk
---
---
The Perseid meteor shower peaks tonight but star-gazers may still be able to catch some of the action into Sunday night.
The Perseid meteor shower hits its height as the Earth moves through the "dustiest debris of comet Swift Tuttle's trails," according to NASA. And the event is considered to be "the best meteor shower of the year due to its high rates and pleasant late-summer temperatures."
"Unlike last year's shower coinciding with the full moon, this year's moon will be a waning crescent, allowing even some of the fainter meteors to be seen," NASA said.
The best place to watch is well away from the city, according to the space agency, in the hour just before dawn on peak nights. Brighter skies in suburban areas "greatly reduce the rates, with 10 or fewer expected in an hour," according to NASA.
"You can see the Perseid meteor shower best in the Northern Hemisphere. All you need to catch the show is a clear sky, darkness, and a bit of patience. You don't need to look in any particular direction; meteors can generally be seen all over the sky," the agency said.
Most of the greater Boston area is considered to have strong light pollution, according to the light pollution map DarkSiteFinder. Those interested in the meteor shower would likely have the best luck west of Worcester or into central Connecticut, the website shows.
For those watching Saturday or Sunday nights, NASA recommends looking straight up at the sky while lying down in a safe, dark spot with feet pointing to the northeast.
The Perseids — one of the biggest meteor showers we can see — occur every year in the late summer. Meteor showers happen when the Earth moves through fields of debris floating around in space.
The Perseids come from comet Swift-Tuttle, a big ball of ice and rock that sheds pieces of dusty debris as it orbits around the sun.
When the Earth passes by, those bits get caught in our atmosphere and burn up, creating the streaking lights. The Perseids get their name from the constellation Perseus, because the meteors' paths appear to start out from this point in the sky.
This year's shower is already active, but the main event will be this weekend, when the shower reaches its peak from Saturday night into Sunday morning. Starting around 11 p.m. local time Saturday, a few meteors will start to show up — maybe one every 15 minutes, according to NASA.
They'll keep picking up the pace until before dawn on Sunday, the agency said.
Materials from the Associated Press were used in this report.