THE AMERICA ONE NEWS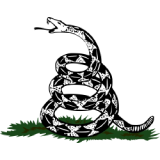 Nov 29, 2023  |  
0
 | Remer,MN
Sponsor: 
WISH-TEXT.COM
 Personalized AI Greeting and Sympathy Cards for the Social Media.
Sponsor: 
WISH-TEXT.COM
 Personalized AI Greeting and Sympathy Cards for the Social Media.
Mac Cerullo
---
---
After relying on two openers a week for more than a month, the Red Sox starting rotation is finally getting close to full health.
Tanner Houck, who threw three scoreless innings for the WooSox in his latest rehab outing on Friday, is expected to make one more rehab appearance before returning to the starting rotation in a little over a week.
"He feels good, most likely one more (rehab outing) and then if everything goes well we'll have him back for the Houston series, at Houston," said Red Sox manager Alex Cora. "He was efficient, good mechanics, threw a lot of strikes, we feel we have to stretch him out and he'll most likely come back as a starter."
Houck allowed one hit with no walks while striking out three in Friday's appearance, a significant step forward after struggling with his command his first time out. Houck has not pitched in the big leagues since June 16, when he was hit in the face by a line drive and suffered a facial fracture as a result.
There had previously been discussions over whether Houck would return as a starter or reliever, but with Garrett Whitlock expected to move to the bullpen upon his return Sunday, the club determined Houck would be best suited to return to his preferred role as a starter.
"We feel like the bullpen is going to be really good, he did an outstanding job early on so we'll keep him there and see how we play it out," Cora said. "There's a lot of games coming up, one extra day for a six-man rotation, we can be creative with the guys that we have."
Cora said they are building Houck up to be able to go at least five innings upon his return, and while Whitlock will return as a reliever, he will be built up for longer outings if needed as well.
"He wanted to come back as soon as possible and this was the best way," Cora said. "We'll stretch him out, there are days he's going to go two or go three, it was more about his willingness to get ready and help us as soon as possible."
With Chris Sale already back and Houck's return on the horizon, the Red Sox are finally set to have a full five-man rotation for the first time since mid-June. That being said, Cora expects the club will still use an opener from time to time to help give their starters an extra day of rest.
"Probably. Especially over the Dodgers series. There might be a bullpen day so we can give everyone a breather," Cora said. "We'll see where we're at, I hate getting way ahead but we've circled a game there that we can take care of everyone."
Justin Turner (bruised heel) was back in the Red Sox lineup Saturday after sitting out the prior four games. The veteran was back at designated hitter and Cora said he's feeling much better after the extended rest.
"I talked to him today and he said he's ready to play today," Cora said. "It was up to him, he did everything yesterday and he felt like giving it a go today."
Turner was back at designated hitter, and Cora said that's likely where they'll stick with him for the time being. Turner has occasionally started at second base to help give Boston it's best offensive lineup but Cora said they'll stay away from that for now.
In addition, Alex Verdugo was back in the leadoff spot for the first time since July 6 and Jarren Duran, who had served as the primary leadoff hitter most of the time since then, was bumped down to the seven spot. Duran has been mired in a slump, going 1 for his last 22, and Cora said they wanted to give him a chance to reset.
"Put him down there, less at bats, less pressure," Cora said. "I feel like the games are going fast right now for us too, we've been very aggressive so having the three guys together, Alex, Masa (Masataka Yoshida) and JT, they see a lot of pitches and they can set the offense the right way."
This weekend marks future Hall of Famer Miguel Cabrera's final appearance at Fenway Park. The two-time MVP has announced this season will be his last, and though the 40-year-old is long past his prime he's still set to go down as one of the top hitters of the 21st century.
Since debuting for the Florida Marlins in 2003, Cabrera has compiled 3,145 hits, 508 home runs, 1,864 RBI, 620 doubles and a .307 career batting average. The 12-time all-star played an instrumental role in leading the Marlins to the 2003 World Series title as a rookie, and in 2012 he became the first player to win the triple crown since Red Sox legend Carl Yastrzemski in 1967.
"What a career," Cora said prior to Saturday's game. "I remember him getting called up that year in the World Series, everyone talks about (Roger) Clemens going up and in and then hitting the home run. Just a great, great hitter, one of the best I've ever seen."
Cabrera was honored prior to Saturday's game, receiving a standing ovation from the crowd before being presented with a No. 24 sign taken from the Green Monster scoreboard by Red Sox veterans Sale, Turner and Kenley Jansen.