THE AMERICA FIRST NEWS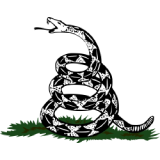 May 29, 2023  |  
0
 | Remer,MN
AM1.NEWS
The American Majority
The go-to-site for the news WE read. @am1_news
The go-to-site for the news WE read. : Created and operated in USA. Contact : support@am1.news : @am1_news
AM1.NEWS: The go-to-site for the news WE read : Contact: support@am1.news : Twitter @am1_news: The Internet of Us™ : AM1.NEWS
Tribune News Service
---
---
Mac Jones and the New England Patriots don't seem, from the outside looking in, like two parties who are interested in a long-term relationship.
Ignore the debatable details of the ongoing he-said he-said happening during this murky and eyebrow-raising Patriots offseason, and take a snapshot of it from 30,000 feet:
There is too much noise and too much evidence of discord in Foxborough, Mass., to believe that nothing is afoot.
Sometimes a break-up doesn't require someone actually saying "it's over."
This is not to say that Jones won't be the Patriots' starting quarterback this season. Certainly the odds are that he will be.
But Lamar Jackson is available, and the Patriots hold the No. 14 overall pick in this month's draft.
So put on Bill Belichick's grungy hoodie, step into his tennis shoes, and think about the 2023 NFL season this way:
If the AFC East is going to include Aaron Rodgers quarterbacking the Jets, Josh Allen quarterbacking the Bills and Tua Tagovailoa throwing lay-ups to the league's fastest receiving corps in Miami, is Jones good enough to help the Patriots compete with that?
The Patriots (8-9) finished in third place in the division last season ahead of only the Jets (7-10), and once the Rodgers trade happens, they will be picked by many as the AFC East's fourth- and last-place team.
No one has ever gotten inside the mind of Belichick, but it could be argued that it would be negligent of him not to at least ponder a move at quarterback this offseason.
ProFootballTalk's report that Belichick has "shopped Jones to multiple teams during the 2023 offseason" has come under fire as untrue from outlets plugged into New England's operation. It is being treated as pot-stirring gossip that PFT cited the Raiders, Texans, Buccaneers and Commanders as "potential destinations."
But forget the semantics and consider the following evidence: does this sound like a salvageable relationship?
Leaks trickled out last season painting Belichick and offensive coaches Matt Patricia and Joe Judge in a bad light. Jones overtly showed up his coaches on the sideline at times by venting frustrations, too.
Jones played poorly, turned the ball in critical spots, and came under fire for taking on-field cheap shots at opponents. Rookie Patriots quarterback Bailey Zappe also played better than Jones when he went in.
Owner Robert Kraft reportedly made clear he wasn't pleased with the offensive staff. Belichick abandoned his ill-conceived experiment and brought back Bill O'Brien as offensive coordinator.
Now Belichick has refused to name Jones the Patriots' starting QB so far this offseason.
Then at the NFL owners' meetings, Kraft revealed rapper Meek Mill had told him that Baltimore Ravens former MVP Lamar Jackson wants to play in New England, and Kraft put the decision in Belichick's hands.
Why did Kraft do that? Why did the owner sell his fans hope of possibly acquiring Jackson if the organization is firmly behind Jones? Would Kraft be willing to pay Jackson the contract he's seeking if Belichick made a trade happen?
Then NBC Sports' Tom Curran reported that Jones' going "outside the building for counsel" last season to double-check elements of the Patriots' offense "really pissed Bill off."
Meanwhile, the Patriots held a formal interview at the NFL Combine with Florida quarterback Anthony Richardson, and they have options, from their draft capital to a young developing player in Zappe to the prospect of a blockbuster trade.
It is all a dizzying amount of drama, frustration and dysfunction.
There are obviously ways it could be resolved. The Patriots and Jones both could proceed in a more constructive and collaborative direction. That could benefit everyone in the end.
Often in hindsight, however, people realize that their breakups happened well before anyone actually made it official. And that's what this feels like: a matter of time.
Analyst Emory Hunt of CBS Sports and Football Gameplan joined the "Talkin' Ball with Pat Leonard" podcast to share his studs, sleepers and undrafted free agent picks at four key NFL Draft positions: corner, wide receiver, interior O-line and pass rusher. Hunt's full draft guide has more than 1,000 individual player scouting reports. Here is a sampling:
CORNER: Stud: Darius Rush, South Carolina — "I've never seen someone catch as many interceptions in one-on-one as Rush did at the Senior Bowl." Sleeper: Justin Ford, Montana — "He has ridiculous ball skills and he's looking to score the ball." UDFA: Darius Williams, Texas A&M Commerce — "Reminded me of (the late) Darrent Williams that played with the Broncos. He reached out and said 'yes, that's my dad!' Played just like his dad. This is someone to watch."
WIDE RECEIVER: Stud: Zay Flowers, Boston College — "His level of explosiveness and burst was otherworldly Shrine Game week. I couldn't get Tyreek Hill out of my mind." Sleeper: Colton Dowell, UT Martin — "He was baking Tennessee. He had Tennessee corners in crisis mode." UDFA: Josh Tomas, Georgetown — "He's box office. Can impact the game as a receiver and returner."
INTERIOR O-LINE: Stud: O'Cyrus Torrence, Florida — "He's NFL ready, day one starter." Sleeper: Jordan McFadden, Clemson — "At 6-2 you're not playing left tackle in the NFL. Kick that inside and you have a phenomenal guard prospect. He's gonna be a star." UDFA: Philip Grohovac, Western University (Ontario, Canada) — "You watch his tape, he is obliterating guys. More than held his own at College Gridiron Showcase. A tackle that can transition well."
PASS RUSHER: Stud: Will Anderson, Alabama — "Every time I watch Alabama play, 31 is in the backfield all the time." Sleeper: D.J. Johnson, Oregon — "A tight end who went to defense and played well. Look at the upside- still learning to play defense with offensive athleticism." UDFA: Celestin Haba, Texas A&M Commerce — "He altered how they called the rest of the Tropical Bowl scrimmage. Exploded into the QB and they said OK we're gonna stop the full contact part of it. I've never seen a player single-handedly change the format of an event."
Arizona Cardinals owner Michael Bidwill has been accused of gross misconduct, including cheating, discrimination and harassment, in an arbitration claim filed Tuesday by former Cardinals executive Terry McDonough to NFL commissioner Roger Goodell, ESPN reported.
McDonough said he and former Cardinals head coach Steve Wilks, who was fired after only one season on the job, were left with no choice in 2018 but to follow Bidwill's plan to use burner phones to communicate with suspended GM Steve Keim during that year's training camp.
Keim was serving a five-week suspension after pleading guilty to extreme DUI in Arizona. The Cardinals denied the allegations and told ESPN the claims were "outlandish." The team has 20 days to respond to the claims.
"The idea that he's shopping Mac is against everything he would do. But if somebody comes to him and says, 'I'll give you a one for Mac,' does that mean he's shopping him? No, that just means somebody asked the question. I think we're in a semantic issue here." — former NFL GM and Patriots assistant Michael Lombardi, speaking about Bill Belichick's process, on "The GM Shuffle" podcast
()
Note: You can use @chatbot mention tag to interact with ChatGPT language model in comments. Neither your comment, nor the generated responses will appear in "Comments" or "News & Views" streams.