THE AMERICA FIRST NEWS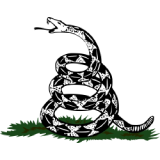 Sep 24, 2023  |  
0
 | Remer,MN
Sponsor: 
WISH-TEXT.COM
 Craft Personalized Messages With Ease! Wish It? Text It!
Sponsor: 
WISH-TEXT.COM
 Craft Personalized Messages With Ease! Wish It? Text It!
Tribune News Service
---
---
For football fans of a certain age, it may seem unthinkable that the entire AFC North division is now playing catch-up with the Cincinnati Bengals.
This is a franchise that did not appear in a single playoff game from 1991 through 2004. They lost in the AFC's Wild Card round five straight years from 2011 through 2015.
They watched the Pittsburgh Steelers (2005, 2008) and Baltimore Ravens (2000, 2012) each win two Super Bowls in a span of 13 seasons, including the Ravens' first out of the old AFC Central.
The Steelers and New England Patriots are tied for the most Super Bowl championships with six apiece. Pittsburgh also won the AFC North four times in eight seasons from 2013 through 2020 and didn't finish lower than second once.
Suddenly, however, head coach Zac Taylor and quarterback Joe Burrow have led the Bengals to two AFC North titles, a 22-11 regular season, an 8-5 division record, a 5-2 playoff record, two AFC Championship berths and one Super Bowl appearance in two years.
This is coming up now in June of the 2023 offseason because there are rumblings in league circles that free agent wide receiver DeAndre Hopkins has a chance to land with the Cleveland Browns, in part because they may be willing and able to pay a higher salary than most.
Hopkins, 30, would make the team better. He and QB Deshaun Watson have chemistry from their years together with the Houston Texans. But would that be a necessary move for Cleveland or a desperate one?
They're not a Super Bowl contender. Hopkins might, however, improve them just enough to save some jobs and nip at the Bengals' heels.
These last couple years, though, have seen the Browns make an expensive and controversial trade for Watson out of desperation — after their stubborn support of Baker Mayfield — before giving Watson an expensive and controversial guaranteed contract.
It feels like only yesterday that rookie coach Kevin Stefanski was leading his 2020 Browns team to its first playoff berth since 2002, then a Wild Card win over the rival Steelers while Stefanski was quarantined in his basement.
Now, in the blink of an eye, GM Andrew Berry and Stefanski are entering Year 4 with the pressure ratcheted up on them by the success of their intrastate rivals and the fickle nature of owner Jimmy Haslam.
The underachieving Ravens also are acting urgently entering coach John Harbaugh's 16th season as head coach. They had to squash a toe-to-toe public standoff with franchise QB Lamar Jackson out of necessity.
They drafted Boston College receiver Zay Flowers in the first round and signed Odell Beckham Jr. to a one-year, $15 million deal, knowing they needed more.
While the Bengals lost their first three division games head to head last season, Cincinnati went 4-0 in the AFC North the rest of the way, including a 24-17 Wild Card win over the Tyler Huntley-led Ravens.
The Steelers have stayed afloat at .500 or better in regular seasons, but Mike Tomlin and Pittsburgh have paid a penalty for clinging too long to Ben Roethlisberger. So their climb back to the top must be gradual and smart.
Cincinnati's recent success isn't just about the offense. The Bengals' defense, led by coordinator Lou Anarumo, has been excellent, especially in the postseason. They've held the high-powered Kansas City Chiefs to 24 and 23 points, respectively, in back-to-back AFC title games.
The balance of the AFC North, though, can be accurately boiled down to its quarterbacks:
Cincy has Burrow. The Ravens have Jackson. Cleveland has a shell of what Watson once was, at least based on his most recent football. And the Steelers have Kenny Pickett.
In that context, the Browns hypothetically adding Hopkins might help them get something, anything, out of Watson. So it's worth a shot, especially with the GM and coach possibly feeling some heat.
The bigger picture, however, is that the Bengals' seemingly long-term threat as a championship contender appears to have put their AFC North rivals on higher alert.
Last fall, Darius Slayton promised to deliver a message for all the Daniel Jones haters this spring once the Giants QB had proved everyone wrong. Here's what Slayton had to say in defense of his fellow 2019 draftee on the "Talkin' Ball with Pat Leonard" podcast this week:
"Our first three years, I think people underestimate how much turnover affects the players," he said. "We've been here for four years and had three head coaches, four OCs [offensive coordinators]. That's four different people with a mic in his helmet, four voices. All four voices have different philosophies, different ideas, and as players you have to adapt to each coach's personality."
"Some coaches are more aggressive, some are more conservative, which ultimately affects the way we play on a subconscious level," Slayton continued. "So I think the success he had this past year has proven he is capable, he's a winning quarterback, he's a quarterback that can be a franchise guy, and all we needed was somebody to come in and allow him to be him."
For Slayton's insights on new teammates Darren Waller, Parris Campbell and Jalin Hyatt, as well as information on Brian Daboll's evolving offense and more, go to Apple, Spotify or @PLonNFL on YouTube.
Football coaches and players everywhere are mourning the loss of coach Bill McGovern, 60, who passed away on Tuesday at his California home following a battle with cancer. McGovern, most recently UCLA's defensive coordinator, was a first-team All-America defensive back at Holy Cross who went on to a decorated NCAA and NFL coaching career. He coached with the Chicago Bears, Philadelphia Eagles and Giants in the pros after an impressive NCAA stretch that included 13 years at Boston College, where he coached standouts like Luke Kuechly and Mark Herzlich. McGovern, revered by all who knew him as a great man and mentor, put in four years coaching linebackers with the Giants under Ben McAdoo (2016-17) and Pat Shurmur (2018-19). … New Raiders minority owner Tom Brady told Sports Illustrated: "I'm certain I'm not playing again. So I've tried to make that clear and I hate to continue to profess that, 'cause I've already told people that lots of times." So there you have it (until Brady is asked that question again, at least). … San Francisco 49ers RB Christian McCaffrey, the highest-paid running back by annual average salary at $16 million, stood up for Saquon Barkley and all RBs' values during a recent appearance on "The Rich Eisen Show." "I look at what Saquon Barkley brings to the Giants. I look at what Josh Jacobs brings to the Raiders. Austin Ekeler (Chargers). Dalvin Cook (Vikings)… They've been clutch, they catch the ball out of the backfield, they provide multiple threats, they create mismatches, they make defensive coordinators think, and I think there's a lot of value in that." … One-time Steelers standout RB Le'Veon Bell, admitted on the "Steel Here" podcast that he used to smoke marijuana before NFL games. "Looking back on this, that's what I did," Bell said. "When I was playing football, I smoked, bro. Even before the games, I'd smoke and I'd go out there and run for 150 [yards and] two [touchdowns]." But anyone shocked by that admission — or who believes Bell is the only one — has not been paying attention to football's mirroring of society's evolving tolerance on the matter. The NFL players' union gained significantly relaxed rules from the NFL in the new collective bargaining agreement on the testing and enforcement for marijuana use, including not testing for the Delta 9-THC-carboxylic acid found in cannabis during the offseason, increasing the threshold for failing a THC test four-fold (from 35 ng/ml to 150 ng/ml), and no suspension for a single failed test.
"If it was up to him, honestly we probably would throw sunup to sundown every day. But sometimes you have to remind him: 'Buddy, you're not running." — Slayton joking about Jones, the Giants QB, organizing frequent workouts away from the team's facility during the spring
()
Note: You can use @chatbot mention tag to interact with ChatGPT language model in comments. Neither your comment, nor the generated responses will appear in "Comments" or "News & Views" streams.