THE AMERICA FIRST NEWS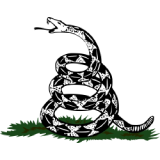 Jun 8, 2023  |  
0
 | Remer,MN
AM1.NEWS
The American Majority
The go-to-site for the news WE read. @am1_news
The go-to-site for the news WE read. : Created and operated in USA. Contact : support@am1.news : @am1_news
AM1.NEWS: The go-to-site for the news WE read : Contact: support@am1.news : Twitter @am1_news: The Internet of Us™ : AM1.NEWS
Tribune News Service
---
---
A prominent NFL agent told the Daily News at the NFL owners' meetings in Arizona that he believes Lamar Jackson could land the fully guaranteed contract he is seeking if he had proper representation.
The agent acknowledged he was biased and was not saying this to lobby to represent Jackson himself. He was simply answering a question.
But his read of the league was noteworthy: In his mind, a market exists for the former MVP even at his desired price; it's just not being tapped into and leveraged properly.
Look at Colts owner Jim Irsay's comments this week as Exhibit A of the ground that an agent's relationships and expertise might make up.
Irsay told ESPN that "the money is not a problem" when considering a contract for Jackson, once acquired via trade. The owner only took issue with the assets he'd have to surrender in a trade with Baltimore, and he qualified to The Athletic: "I do not believe in fully-guaranteed contracts."
A person who does not represent NFL players for a living might hear Irsay's comments as a soft 'no.' But an experienced agent would interpret Irsay's ambivalence as an opportunity.
Irsay is admitting he would like to have the player and would pay him handsomely for him. He just needs help A) executing a trade to his liking and B) stomaching a new type of contract.
Jackson can solve the first. He has the leverage to help dictate the trade compensation the Ravens acquire. Baltimore is not allowed to trade its quarterback until he physically signs his franchise tag. He is not under the team's control until he does.
So if Jackson convinced the Ravens he would never play for them again and said he would only sign the tag for a trade to the Colts, that might help Indianapolis get him without surrendering two first-round picks (the price of a team to sign a tagged player away via offer sheet).
This is the kind of leveraging, however, that might be massaged and back-channeled more adroitly by a veteran NFL agent who is used to convincing billionaire owners and general managers to change their minds.
Achieving the guaranteed contract would be the greater challenge, surely, with so many NFL owners hell-bent on turning Deshaun Watson's Cleveland Browns deal into an anomaly rather than a precedent.
See Atlanta Falcons owner Arthur Blank's absurd double-talk about Jackson's durability and availability — one year after pursuing the badly-flawed person and player Watson — as further evidence of how invested these owners are in defying logic in the name of the mighty dollar.
But an agent might start with Irsay by saying, while you don't believe in fully-guaranteed contracts, you did believe that Jeff Saturday would be a good NFL head coach. Who is to say you can't change what you believe, or that what you believe is the truth?
The reality is that Irsay's Colts have been cursed at quarterback ever since Andrew Luck bailed on them just before the 2019 season. GM Chris Ballard's seat is warm at the very least.
Ballard is on the record saying Indy will "do the work" on Jackson as an option.
New head coach Shane Steichen just got this job by coordinating Jalen Hurts' NFL-leading, dual-threat offense in Philadelphia. It is clear that the Colts are looking to acquire a dual-threat weapon of their own.
They own the No. 4 overall pick in late April's NFL Draft, and it seems obvious Florida quarterback Anthony Richardson may be their pick, with Irsay stressing "patience" in roster building.
But any team that prefers the athletic — yet raw and flawed — Richardson to the proven and dynamic Jackson, 26, would be insulting the intelligence of its fan base.
One of those players would instantly turn the Colts into a playoff team. The other would not. It shouldn't take an experienced agent to make it clear that the cost is worth it to Irsay.
And yet, it might.
It cannot be overlooked or overstated that Giants co-owner John Mara took on NFL commissioner Roger Goodell directly when he blasted the league's effort to force through an "abusive" Thursday Night Football flexing proposal at the owners' meetings this past week. Mara timed his comments in the Arizona Biltmore lobby to make sure he was speaking just before Goodell took the podium in a nearby ballroom to deliver his annual spring state of the union. So Mara not only stood up for fans; he upstaged Goodell's entire media availability occurring down the hall. Their clash on this issue, therefore, is far from over and worthy of close monitoring. Mara is a key figure in the league, a close adviser to Goodell, the chair of the NFL management council and a prominent member of many of the league's most important committees. It will be interesting to see how this impacts the Mara-Goodell relationship. Mara came off as the (only) conscience of the league. Goodell came off like he was more interested in chasing a dollar and doing Amazon a favor than prioritizing fans. A May 22-24 owners meeting is on deck in Minnesota to likely continue the Thursday Night Football conversation, Washington Commanders sale talk and more. Stay tuned. … 
Buffalo Bills safety Damar Hamlin told President Biden in a visit to the White House that he thinks he might be able to play football again. "Yeah, I think so," Hamlin told Biden in the Oval Office in a video posted on the President's Twitter account. "God willing." Hamlin, 25, was saved on the Cincinnati Bengals' field by the Bills' training safety after going into cardiac arrest late this past season. …
While the Giants and Jets installed new turf at MetLife Stadium amid cries of rampant player injuries on the old surface, NFLPA president JC Tretter reiterated on "The Pat McAfee Show" this week that "there is a large difference between grass and turf" and that "the players are very clear what they want," meaning grass. Mara said he would like to see a day when the surface is grass or hybrid but did not make it happen this time. So the players' push for a friendlier surface will only continue.
"I dont remember me sitting out on my guys week 1 vs jets To week 12 vs Broncos. How come all of a sudden I sit out because of money in which I could've got hurt at anytime within that time frame When we know the Super BOwl been on my mind since April 2018 … Let's get real. I rather have a 100% PCL than go out there and play horrible forcing myself to put my guys in a bad situation now that's selfish to me."
— Lamar Jackson, firing back on Twitter at suggestions that he didn't push through a late-season knee injury for financial reasons
()
Note: You can use @chatbot mention tag to interact with ChatGPT language model in comments. Neither your comment, nor the generated responses will appear in "Comments" or "News & Views" streams.