THE AMERICA FIRST NEWS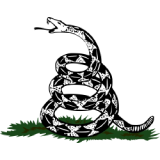 Jun 7, 2023  |  
0
 | Remer,MN
AM1.NEWS
The American Majority
The go-to-site for the news WE read. @am1_news
The go-to-site for the news WE read. : Created and operated in USA. Contact : support@am1.news : @am1_news
AM1.NEWS: The go-to-site for the news WE read : Contact: support@am1.news : Twitter @am1_news: The Internet of Us™ : AM1.NEWS
Tribune News Service
---
---
The Jets and the Packers are still hitting the pause button on Aaron Rodgers. It means that Jets fans are still waiting — while hoping that something doesn't go wrong, just because these are the Jets we're talking about here — for what would be the biggest thing to happen to them since Bill Parcells. And understand that Parcells was the biggest thing to happen to them since Joe Namath.
You see where we're going with this. Big things hardly ever do happen to the Jets, all the way back to when they were the Titans.
This isn't to diminish those two AFC championship games under Rex Ryan, when Mark Sanchez was the hot kid at quarterback, and had enough game to go with Rex's defense to put them within a game of going back to the Super Bowl. And, let's face it, the Jets getting Brett Favre did feel big when it happened, even though you always had the nagging feeling that Favre was only here to change planes, as if he were the Durant and Kyrie of his time.
But it was Namath who first made the Jets matter, even before he guaranteed he'd win Super Bowl III and then did, from the time when Sonny Werblin signed him for $400,000, a sum that at the time felt like Aaron Judge getting $360 million from the Yankees last winter. For the first time, people knew the Jets were in town, before Namath ended up owning the town, when he was running around it telling the world that he liked his Johnny Walker red and his women blonde; back when even people in outer space seemed to know about that shag rug in his apartment.
And then, over 20 years after Namath had played his last game for the Jets, here came Parcells, still the greatest Giants coach of them all (and that is said with absolutely no disrespect meant to the great Tom Coughlin), the guy who coached the Giants to their first Super Bowl and then another. Here he came to take over a Jets team that had gone 1-15 under Rich Kotite and had become as much a league-wide joke as any team in the National Football League.
Then Parcells, the Jersey guy, made the Jets matter again.
They went from 1-15 to 9-7 the first year he coached them. Then the next year they were 12-4 with Vinny Testaverde giving them the best quarterbacking they'd gotten since Namath, throwing 29 touchdown passes against just seven interceptions and being as valuable as anybody in the NFL in the '98 season. He and Parcells and Bill Belichick's defense took them all the way to the AFC championship game in Denver against John Elway and the Broncos.
The Jets were ahead 3-0 at halftime that day, a day when Testaverde would end up throwing for 356 yards and losing. Vinny also threw a couple of picks, and the Jets ended up doing something that Parcells always hated — putting the ball on the ground as they ultimately lost four fumbles — and the Broncos blew the game open in the third quarter. The Jets finally lost 23-10. The next year Vinny's Achilles exploded in the first game of the season. Parcells ended up retiring after one more season. Belichick quit the job of being his successor after a day.
The Jets didn't look like a real contender again, not really, until Rex took over. They had those two AFC championship games, and not a single playoff appearance since. Coaches came and went and so did general managers — hey there, John Idzik — before they were wrong taking Sam Darnold with the third pick in the draft before they were wrong not so long after that taking Zach Wilson with the second pick.
But now they have this shot at Aaron Rodgers, unless something goes terribly wrong and they somehow get rolled by the Packers and Rodgers ends up in San Francisco or somewhere else. Truly, it is hard to see that happening at this point. It is hard to believe everything won't be worked out by the time the NFL draft comes along in a couple of weeks, at which point it will become official that Rodgers is really coming here, and becoming the No. 12 the Jets have been looking for, in all ways, since Namath was young.
There will have been few stories anything like this in the history of pro football in New York and New Jersey. And you know why Jets fans, as impatient as they have a right to be, with practically everything, are willing to wait?
Because Aaron Rodgers, even pushing 40, is worth it, that's why.
He doesn't guarantee the Jets their first trip to the Super Bowl in more than half a century — think about it, the Jets really have gone as long without winning as the Rangers did before 1994 — or even a trip back to the AFC championship game. If he comes here, he comes here to play the same position in the AFC as young guns like Patrick Mahomes and Joe Burrow and Justin Herbert and Josh Allen do. And Lamar Jackson, at least for the time being.
But Rodgers does make the Jets matter again just by showing up, and with the Jets, that means a lot, after being irrelevant for as long as they have been, and not just around here.
All-in, Rodgers is even more than that:
He is the biggest game in town right now, even though he is still the property of the Packers, the only team for which he has ever played. The Knicks are about to play a big playoff series against Donovan Mitchell and the Cavs. The Nets are right there behind them in the Eastern Conference standings, even having played what feels like two entirely different seasons with two different teams. And the baseball season in New York is still just a couple of weeks old.
Still: There is no bigger story than the Jets and Aaron Rodgers, who has only won the same number of Super Bowls as Namath did, but has had so much a better career, and not just because of the MVPs he has won, as Namath never did, even if Namath did win one of the most famous games of pro football ever played that day in Miami against the Colts.
Are there concerns? Of course. He couldn't win a playoff game at home against the 49ers the season before this one. He couldn't get the Packers past the Lions in the last game of last season with the playoffs on the line. Even with all that, and even at his age, there is no more famous player in this world than he is, for all kinds of reasons, more good than bad.
Everything is set up for him to become a Jet. If he is and when he is, you know what that really means?
The Jets have finally won something again.
Which target audience did ESPN have on Friday afternoon at the Masters when they were doing a riveting feature on gnomes?
This was at a place, Augusta National, where Gary McCord got bounced off CBS' telecast for saying the greens had been bikini waxed.
The same thing happened to Jack Whitaker before that because he once referred to a "mob" of fans around the 18th green.
You know what ESPN needs with its golf coverage?
More Scott Van Pelt and Curtis Strange, fewer gnomes and football coaches and country singers.
The controversy with Angel Reese and Caitlin Clark and that you-don't-see-me gesture was a dream one for social media in the end, one in which you got jumped no matter which side you took.
Of course, Ms. Reese was well within her rights, especially in the modern world of sports, to give it right back to Ms. Clark, who had made the same gesture after a big tournament game her Iowa team had won, even if nobody paid much attention to it at the time.
And, of course, it became racial at warp speed, because race is always the third rail in this country, in almost everything.
By the way?
You know what we really didn't want to see with LSU vs. Iowa?
The ham-handed way that game was officiated.
It's not just that the Astros never ever seem to go away for our Yankees.
It's the Tampa Bay Rays, too.
My pal Barry Stanton keeps wondering why in the world the Tennessee Titans don't make a run at Lamar Jackson, and see what things look like with him and Derrick Henry in the same backfield.
I will say this again:
The NBA playoffs need LeBron and the Lakers to rouse themselves and make a run.
Kyrie turned the Mavericks right around, didn't he?
Tom Thibodeau did a better job coaching the Knicks to the No. 5 seed in the conference than he did a couple of years ago when his team shocked the world and got to No. 4.
The men's program at UConn has now won as many national championships — and done that in the last quarter-century — as both Duke and Indiana.
And have just one fewer all-time than North Carolina.
They have done this with three different coaches — Jim Calhoun, Kevin Ollie, now Danny Hurley — and reminded everybody, as if they needed reminding, that what Calhoun did in Storrs, Conn., was as amazing and historic building of program in men's college basketball as any coach has ever done anywhere.
I sometimes get the idea that the analytics departments for our two local baseball teams have enough people in them to form their own Congressional district.
It is absolute nonsense that Brooks Koepka winning the Masters would prove something or anything about LIV golf.
All it would prove is that Koepka is once again healthy enough to lay out a major golf championship.
That's it and that's all.
()
Note: You can use @chatbot mention tag to interact with ChatGPT language model in comments. Neither your comment, nor the generated responses will appear in "Comments" or "News & Views" streams.