THE AMERICA ONE NEWS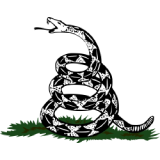 Dec 2, 2023  |  
0
 | Remer,MN
Sponsor: 
WISH-TEXT.COM
 Personalized AI Greeting and Sympathy Cards for the Social Media.
Sponsor: 
WISH-TEXT.COM
 Personalized AI Greeting and Sympathy Cards for the Social Media.
Mike Pingree
---
---
A man got out of his car and started yelling at children playing in the street, and then chased them with his car onto the sidewalk where he sped up behind them "almost striking them," police said. He admitted to following the children in his vehicle, but only to "speak to their parents about them being in the roadway." Officers were skeptical.
AND THIS TIME WE REALLY MEAN IT: Prosecutors recommended a sentence of 34 months in jail for an 82-year-old man, who was convicted in a German court of drug dealing for the 25th time, but the judge gave him a suspended sentence, and told the defendant that this was his "very last warning."
LOOK ON THE BRIGHT SIDE; YOU'RE NOT DEAD: A man barged into a home in Fort Myers, Fla., while the family was eating supper, and, when he was confronted by the man of the house, said he was a ghost, and expressed shock that the guy could see him. Mental health professionals have been alerted.
HELL HATH NO FURY LIKE TWO WOMEN SCORNED: Two women — one of them seven months pregnant — found out that they were both intimately involved with the same man, so they cornered him at a bar in Palmetto Bay, Fla., after midnight, where they screamed at him and punched him repeatedly in the face and torso.
I HOPE THEY DON'T REMEMBER ME: A man ordered a chicken sandwich at a McDonald's in Nashville, Tenn., and, when the cash register drawer was opened, lunged over the counter in a vain attempt to steal the money. He fled but, for some reason, came back the next day and was arrested.
COPS HAVE NO SENSE OF HUMOR APPARENTLY: A woman entered a bank in Spring Hill, Fla., raised a bright blue "nerf-style" gun in the air and yelled, "This is a robbery; give me all your money," and went to a teller's window and said she was only joking. She withdrew cash from her own account and left. She was later charged with two counts of attempted robbery.
STOP ME BEFORE I STEAL AGAIN: Shortly after serving a sentence in jail for theft, a man stole 144 chocolate bars from a convenience store in West Sussex, England, and then returned and stole 10 cans of coffee. In the weeks that followed he stole five packets of washing detergent, two bottles of vodka and a large quantity of meat from various stores in Worthing, before being returned to the lock-up.
GIRLS JUST WANNA' HAVE FUN: In separate and unrelated incidents over two days, two different women tried to steal Seattle Fire Department fire engines while crews were responding to calls.
HERE'S A LOVELY SURPRISE IN THE MAIL, COUNSELOR: A woman tried to smuggle drugs into the Kent County Jail in Michigan by disguising an inmate's mail as legal documents from an attorney, which cannot be inspected due to attorney-client privilege. But her plan was foiled when the guy was released before receiving the letter, so it was sent back to the attorney who called the cops.