THE AMERICA ONE NEWS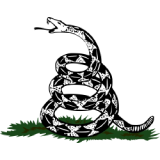 Nov 29, 2023  |  
0
 | Remer,MN
Sponsor: 
WISH-TEXT.COM
 Personalized AI Greeting and Sympathy Cards for the Social Media.
Sponsor: 
WISH-TEXT.COM
 Personalized AI Greeting and Sympathy Cards for the Social Media.
Mike Pingree
---
---
A man who was getting drunk in a bar in Wangaratta, Australia, left to get cash at an ATM where he discovered that the bank mistakenly informed him that he had $1.6 million in his account. So he went on a five-month-long spending spree, engaging in a luxurious lifestyle, throwing lavish parties, chartering private jets, and paying off his friends' university fees among other things. The cops finally caught up with him, and he has now gone back to being a bartender for $22 an hour.
I KNOW THIS SOUNDS CRAZY, OFFICER: Police pulled over an intoxicated 62-year-old man driving with a suspended license in Williamsport, Pa., and found a half ounce of methamphetamine in his sock as well as a baggie of crack and a crack pipe in his pants pocket. He said the pants weren't his and he didn't know how the meth got into his sock.
BEST WEED DAY EVER!: A man, celebrating "weed day" in Iola, Kan., was driving his pickup truck with his knees while trying to light a marijuana cigarette, when he lost control of the vehicle, crossed three lanes, went into a ditch and slammed into a cement culvert, a large fence corner-post, a telephone junction box, and a utility pole.
SO YOU SEE, I HAD A GOOD REASON: A man, who was arrested for trying to steal an out-of-service ferry on the Sinclair Inlet in Bremerton, Wash., told police that he needed to take the boat because a revolution was coming.
DEFENDING THE HONOR OF HIS LADY: A man used his pickup truck to block in a school bus full of children in Catoosa County, Tenn., after one of them raised a middle finger to his wife. He demanded to know the kid's name and address.
GUN CONTROL, SURE, BUT SWORD CONTROL?: Police were able to subdue an apparently drunk man who was standing on a bench in an underground subway passageway in Hokkaido, Japan, waving a machete and yelling "Come on. I'll kill you." They arrested him for violating the Sword and Firearm Control Law.
IMPERSONATING A POLICE OFFICER? ME? NEVER!: Police arrested a man driving erratically at high speeds on the Trans-Canada Highway in Vancouver, British Columbia, in a car equipped with flashing blue-and-white lights, similar to those on a police vehicle. A constable told the man that this "was likely to cause the public to believe that he was a police officer."
BUT I DIDN'T KNOW WHAT SHE'D DO WITH IT: The pregnant girlfriend of the night manager of a restaurant in Royal Palm Beach, Fla., used the debit card that a customer had left behind to run up $764 in fraudulent charges between 9 and 10:37 p.m., just hours after the man paid for his dinner. Police said the manager called the girlfriend and told her to come and get the card.
PEEK-A-BOO, I SEE YOU: When the cops showed up at a home in North Fort Myers, Fla., in response to a call of a burglary in progress, the thief scampered up to the attic when he heard them coming and hid under a pile of insulation. His efforts were to no avail.