THE AMERICA FIRST NEWS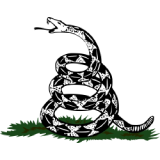 Oct 2, 2023  |  
0
 | Remer,MN
Sponsor: 
WISH-TEXT.COM
 Craft Personalized Messages With Ease! Wish It? Text It!
Sponsor: 
WISH-TEXT.COM
 Craft Personalized Messages With Ease! Wish It? Text It!
Brendan Connelly
---
---
COHASSET — Woody Allen once said that 90% of success in life is just showing up. Sometimes, it's simply about being in the right place at the right time.
For Billy Bitter, the moment came when the Long Island native and former University of North Carolina men's lacrosse star decided to move with his family to the seaside town of Cohasset just a few years ago.
Now, the 34-year-old finds himself coaching one of the state's most historic girls lacrosse programs at Cohasset High School, and he is looking to keep its tradition going as he takes on a new challenge.
Bitter takes over for former Skippers coach Kully Reardon, who stepped down to spend more time with family last winter after a 10-year run with the program. During her tenure, Reardon led the Skippers to two Div. 2 state titles (2017, 2019), as well as an appearance in the Div. 3 statewide championship (a 12-9 loss to Medfield) last season.
You could say Bitter has some pretty big shoes to fill. How did he end up in this position?
Lacrosse isn't just a job for Bitter. It's a livelihood. It's all he has ever known, dating back to his childhood days in Manhasset, N.Y. He always looked up to his father, Ward, who was an All-American himself and happens to be a member of Boston College's Varsity Club Hall of Fame. Like his dad, Bitter enjoyed great success at the collegiate level. During his career at North Carolina, he was named 2010 ACC Player of the Year and made the Tewaaraton Award Top 25 List three separate times.
"As soon as you can walk, a lot of the (Manhasset) parents would hand you a stick," chuckled Bitter. "Like a little fiddle stick, or a mini-stick. I was fortunate enough to have five other siblings, and a dad who played at Boston College when it had a varsity team. I think over the years, I saw his passion for the game, and it trickled on down to me pretty quickly. I don't know what specific age I fell in love with (the sport), but I knew it was early on in my life. As soon as I got out of college, I fell in love with the aspect of teaching it, and giving back."
In addition to enjoying a career in Major League Lacrosse, Bitter also had some prior coaching experience, having served as a volunteer assistant with Boston College's highly-touted women's lacrosse team.
When Bitter and his family moved to Cohasset, he started attending Skippers girls lacrosse games with his young daughter Elsie, who was interested in the sport. It quickly became a routine for the two.
"I just noticed from my point of view how well-coached the girls were," Bitter said. "I went to a bunch of games last year, and the year before … you could tell, IQ-wise, in the way they move the ball, know when to slow it down. Just the little things. You can tell from afar at a lacrosse game."
Reardon began to notice the father-daughter duo stopping by some of the school's games, and the two quickly formed a friendship. Very rapidly, Bitter was coaching the Skippers in occasional clinics, and working with the town's youth programs.
When Reardon stepped down, she recommended Bitter for the position. With the former coach's blessing, the rumor mill suddenly started to pick up.
"Parents were texting me, pushing me towards the position," said Bitter. "Luckily, I know Steve Rotondi, talked to him about it. He thought I'd be a good fit. I went through the process of interviewing, and I was thankful enough that they chose me. I think I have a great coaching staff."
That said, Bitter isn't looking to deconstruct Cohasset's usual scheme with hopes of a replacement. He is looking to keep things on the same track, just with a new voice and a few tweaks. The newcomer welcomed back longtime Skippers lacrosse assistant Jack Fitzgerald, looking to maintain that same chemistry. Bitter also had former Keene State women's lacrosse standout Ali Daisy join his group on the sideline.
Cohasset has jumped out to a 4-3 record against a very difficult schedule, and is seeded third in the MIAA's latest Div. 3 power rankings.
The Skippers have been powered offensively by junior Laney Larsen (24 goals, nine assists).
Aizza Chase, a Roger Williams commit, has accumulated 71 saves with a 7.6 goals against average in net.
Not to mention, Cohasset saw the return of senior captain Kira Fulton (22 goals, 19 assists). Set to continue her lacrosse career at Hobart and William Smith Colleges next, Fulton has tallied 44 ground balls and 42 draw controls to her credit as well.
"I think we are very talented," Fulton said. "The goal is to make it to states. I think that's very possible with our group of athletes, and under Billy's coaching."
Can Cohasset continue its dynastic run? It might be a new chapter for the Skippers, but if Bitter has any say, you can bet they will be motivated to do so as they embark on their latest journey.
"I think they can go to states and win," Bitter said. "It's just a matter of how badly the girls want it. That's kind of my job, to make sure and push them each day. To play each game like it's the state title, because they have the talent. It's just a matter of what they want to do with it, and no question, they have the talent to make it to states and win."
Cohasset girls lacrosse coach Billy Bitter instructs his team and also runs laps with them to keep the mood fun during practice Thursday. (Stuart Cahill/Boston Herald)
Note: You can use @chatbot mention tag to interact with ChatGPT language model in comments. Neither your comment, nor the generated responses will appear in "Comments" or "News & Views" streams.