THE AMERICA FIRST NEWS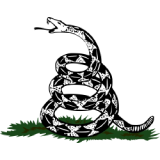 May 28, 2023  |  
0
 | Remer,MN
AM1.NEWS
The American Majority
The go-to-site for the news WE read. @am1_news
The go-to-site for the news WE read. : Created and operated in USA. Contact : support@am1.news : @am1_news
AM1.NEWS: The go-to-site for the news WE read : Contact: support@am1.news : Twitter @am1_news: The Internet of Us™ : AM1.NEWS
Tribune News Service
---
---
Jacque Vaughn couldn't find the words.
His Nets had just clinched the Eastern Conference's sixth and final playoff seed with a 101-84 victory over the Orlando Magic on Friday, and after a long speech to his team, an emotional Vaughn took the podium to field questions.
"I really do …," the Nets coach said before taking a moment to compose himself, "I really do enjoy coaching this team."
That was the moment both he and a Nets franchise under never-ending pressure and scrutiny over the years finally let out a sigh of relief.
The job is complete, even if its description changed along the way.
For the fifth time in as many years, and for the eighth time in the 11 seasons since relocating to Brooklyn, the Nets have punched their ticket to the NBA playoffs.
Only this time, they did it with the odds stacked against them. This time, to qualify for the playoffs, the Nets had to build a brand-new foundation on the drop of a dime — with an identity opposite of the one the organization had assumed in years prior.
Adaptability isn't an attribute the Nets merely admire in their players. The head coach, for example, has to be equal parts in-game tactician, off-court public relations specialist, as well as a conductor between different parts of the organization.
Vaughn wasn't in the head-coaching seat at the start of the season, yet seven games in, he replaced Steve Nash. Days later, Kyrie Irving was suspended for posting links to anti-semitic material on his social media feeds. And at the top of the new year, Kevin Durant played his last game as a Brooklyn Net after spraining his MCL in a Jan. 8 matchup against the Miami Heat.
A month later, Irving blindsided the organization with a trade request. Durant's departure followed, and in came a group players with fresh, young energy.
Vaughn never wavered: He kept his group focused on the task in front of them — winning that night's game with no regard for what the future holds.
Make no mistake: This playoff appearance is sweeter. It hits different when the playoff hopes aren't tied to a superstar's availability.
"You look at teams seven, eight, nine, ten, they have an All-Star or multiple All-Stars on their team," Vaughn said. "And this sixth seed, the Brooklyn Nets, we did it in a very competitive and collective way as a group, as a team. And hopefully the borough of Brooklyn is proud to have this group represent them in the playoffs."
---
Spencer Dinwiddie and Joe Harris are the only holdovers from the 2018-19 Nets team that snapped Brooklyn's prior three-year playoff drought.
That Nets team was so young and inexperienced, it made the playoffs by virtue of not knowing any better.
"We were more excited," Dinwiddie recalled. "I think this team is more veteran. We have guys who are more experienced."
This time, however, the playoff berth was a bit more calculated.
When Dinwiddie arrived alongside Dorian Finney-Smith, Mikal Bridges and Cam Johnson as part of the trades that sent Durant and Irving out West, the goal was to make the playoffs outright as the sixth seed, not to have to qualify for the postseason in the sudden-death play-in tournament.
Yet with a week's worth of games left on the docket, and the race to the playoffs still hotly contested given the No. 7 Miami Heat's one-game gap, Dinwiddie said the team transitioned from "aspiring" to finish sixth to that being the expectation.
"As we got down to the last four or five games, especially beating the Heat and the Hawks, it became like now we can handle business," he continued. "We put ourselves in position. Let's be grownups about it."
The Nets are all grown-up, and with that maturity comes independence. It's a reason why they can take a deep breath and get ready for their playoff push. It's a reason why while the sixth seed is something to celebrate, the team knows the work lies ahead.
For years the Nets lived and died by Durant or Irving's star power and availability, that their individual greatness would not only boost the players around them but also mask any and all shortcomings.
These Nets know no one is coming to save them. All these Nets have is themselves.
"I'm not going to lie to you, reputation does matter. I've spoken about this a lot: That last six-minute stretch of games on the margin, bang-bang calls, things like that we're not going to get them," Dinwiddie said. "But at the same time reputations are typically made in the playoffs right? So you know if Mikal keeps playing at the level he is he'll be considered a star at the end of this thing especially if we can advance or do anything special. I think we have a guy who has the ability to play at that level."
"And you know you've got one damn good looking point guard, too," he finished.
---
In the end, it wasn't a Nets win that sealed their playoff position.
The seventh-seeded Heat needed to win their Friday matchup against the Washington Wizards and rely on a Nets loss to Orlando to force a season finale that would have decided sole ownership of the East's sixth seed.
Dinwiddie looked up at the Jumbotron midway through the fourth quarter to see the Heat trailing the Wizards by double digits.
"Listen bruh, I knew the score of the Heat game, it was right there," he said. "I don't know if you noticed when they got up about 15, 17 with three minutes to go, my level of intensity dropped a little bit.
"That's why JV was mad at me. I was like, 'Bruh, smile dude. You're a nice guy."
For Vaughn, however, there isn't much to smile about — even if his team clinched a playoff spot and he secured a contract extension through the 2026-27 season.
His team is far from a finished product. His team also doesn't want to relive last season's nightmare of getting swept off the Barclays Center floors in an unceremonious end to playoffs.
The Nets have much to clean up before Game 1 against the 76ers. Case in point: They got off to a slow start against a Magic team without four key players, built a lead that ballooned to 24, then watched it evaporate down to just 10 in the fourth quarter before closing it out with a 17-point victory.
Harris and Bridges, for example, were so concerned with how the team had fared that they couldn't pay attention to the score of the Heat game.
"I was just hoping we would play better, honestly," Harris said.
Vaughn is still looking for consistency from his team. It's what he reiterated to his team when the Magic went on a run late on Friday.
"I challenged them to play four quarters. That's something that we really haven't done consistently, is put four quarters together," he said. "So refocus, challenge, make sure that we were present, kept saying that to that group. Don't look ahead. Don't look towards tomorrow. Just be present and we ended up getting some stops."
There will be time to work out some kinks next week. The Nets will have additional practice time — a luxury afforded to teams that make the playoffs outright and don't fall into the play-in tournament.
Last season, the Nets succumbed to their conditions and fell from first in the East to seventh. They had to earn their playoff spot by beating the Cleveland Cavaliers in a sudden-death showdown.
This team, with far less star power, has already started on a better foot. They have earned a second to take a breath — but a challenge lies ahead with a championship-contending Sixers team lurking in the first round.
"It was definitely tough for a while, but finally clicking and finally figuring out what we can do out there was dope man," said Bridges. "Just happy to be in this position. You know, be happy about it, but get ready to play."
()
Note: You can use @chatbot mention tag to interact with ChatGPT language model in comments. Neither your comment, nor the generated responses will appear in "Comments" or "News & Views" streams.