THE AMERICA ONE NEWS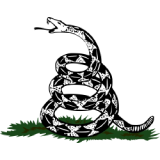 Dec 9, 2023  |  
0
 | Remer,MN
Sponsor: 
WISH-TEXT.COM
 Personalized AI Greeting and Sympathy Cards for the Social Media.
Sponsor: 
WISH-TEXT.COM
 Personalized AI Greeting and Sympathy Cards for the Social Media.
Tribune News Service
---
---
The nostalgia is in overdrive with the Heat-Knicks series, but the players aren't getting caught up in the old rivalry for a simple reason:
They don't know anything about it.
The last important playoff series between New York and Miami occurred in 2000, when most current Knicks were either in diapers or prospective humans.
"Most of our guys weren't even born yet," Josh Hart, who, at 28 years old, is the second-oldest player in the Knicks rotation. "For us, those are the war stories of the past. They're cool to hear, they're cool to see highlights of it. But we've got our own path and our own vibe going."
RJ Barrett, 22, only knows one moment from the Knicks-Heat rivalry, and that's probably because it's shown repeatedly on the MSG jumbotron.
"I know Allan Houston hit a shot," Barrett said. "That's about it."
Obi Toppin, who grew up a Knick fan in Brooklyn, said he once received a Latrell Sprewell jersey from Santa. But his favorite franchise player underscores the recency of Toppin's knowledge.
"Melo," he said.
Coach Tom Thibodeau, who was a Knicks assistant during the four consecutive New York-Miami playoff series from 1997 to 2000, isn't the type to motivate through old stories and clips.
A fight between Charlie Ward and PJ Brown isn't making the film session.
"No," Toppin said, "He's strictly what we have to do in the next game."
"We're pretty self-motivated as a group," added Barrett. "Thibs is consistent. He's one of the most consistent and disciplined people I've ever met in my life. So we're going with that. Very focused, very disciplined. Getting ready to go to the next challenge."
Still, the nostalgic hatred feeds the fanbase, and that should benefit the Knicks because they unequivocally win one category over the Heat: more fans.
"I've said this all along, we feel we have the best fans in the world," Thibodeau said. "We have the best arena. We have the best city. Just the history and tradition of the team and what basketball means to the city. So they bring great energy, and that's helpful."
Julius Randle, who sprained his left ankle Wednesday, is listed as questionable for Game 1 against Miami.
Randle was limited again in Saturday's practice, although Thibodeau said he's not limping.
"He hasn't done anything on the court other than the shooting," Thibodeau said. "The thing, we're not gonna put him in harm's way. Obviously he has a lot of say in it. The medical people have say in it, as well. So if he gets back the base-line that everyone is comfortable with, then he plays. If not, I trust our medical people, I trust Julius, and we have more than enough. So we're hopeful that he plays, but if he doesn't, just get out there and get it done."
Thibodeau used similar language before the Cleveland series, when Randle was also slowly recovering from a sprained ankle. In that instance, the power forward played in Game 1.
Quentin Grimes, who missed the last two games with a bruised shoulder, will play in Sunday's Game 1 barring any setbacks, Thibodeau said.
The 3-and-D wing was a starter before the injury, but Thibodeau wouldn't commit to his spot after Josh Hart filled it so exquisitely against Cleveland.
"We'll see," the coach said. "I don't think who starts really isn't as important as who finishes. But Quentin has a significant role on the team."
Hart outplayed Grimes in the Cleveland series but the Heat represent a different challenge with more outside shooters. Defending the perimeter is a strength of Grimes, who picked up the most difficult assignments throughout the season.
Tyler Herro (broken hand) and Victor Oladipo (torn knee ligament) are out.
()