THE AMERICA ONE NEWS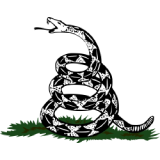 Dec 3, 2023  |  
0
 | Remer,MN
Sponsor: 
WISH-TEXT.COM
 Personalized AI Greeting and Sympathy Cards for the Social Media.
Sponsor: 
WISH-TEXT.COM
 Personalized AI Greeting and Sympathy Cards for the Social Media.
Lance Reynolds
---
---
Caiden Coleman just wants to play football with his teammates, but the conditions at the dilapidated Clifford Playground are making it difficult for the 11-year-old to truly find joy in the game he loves.
On the first day he came to the 8-acre park in Roxbury, Coleman said he had to pick up needles with his coach. Over the past five years he's been involved with the Boston Bengals Pop Warner football program, conditions have slightly improved, he said, but more needs to be done to ensure safety.
"It's still not perfect," Coleman said. "We shouldn't have to play and worry about stepping on needles. Last year, a kid was over there … I'm running, taking a lap, and he has a needle inside his leg. He shouldn't have to go through that."
Coleman confidently pleaded for help Saturday when city officials led residents through Clifford Playground to receive feedback on what needs to be done to ensure a future where children can play their favorite game without fearing for their safety.
Residents made it loud and clear Clifford's future is largely hamstrung from its proximity to the intersection of Massachusetts Avenue and Melnea Cass Boulevard, a growing homeless encampment prone to heavy drug use.
People from Mass and Cass often trickle into the park, engaging in activities that many community members describe as inappropriate, especially around young children. Needles, human feces and other trash litter the park, and sometimes, couples are seen having sex.
David Smith and his wife Marla have lived near the park for decades. The couple stops by every Saturday morning to clean, but during football season it's an everyday occurrence.
Smith called the city's increased efforts to tidy up the park multiple times every day, freeing it from needles, "a Band-Aid," rather than a true solution.
"What we would like to see as a community is not to have needle pick ups, not to have the police come in and remove these people. Until the situation over there is addressed, any changes made in this park are just going to be temporary."
Saturday's two-hour tour drew staffers from various city departments and EMS, but no members from the City Council stopped by. Redesigning Clifford Playground is in its infancy stages, and the Parks and Recreation Department officials admit they don't know what the project will exactly entail.
"Just doing the park isn't what we are asking," Project Manager Lauren Bryant said. "That's exactly why we have all these other departments besides the parks department. We know we can't make this change (alone)."
The city, over the past handful of years, has completed smaller improvement projects, said Cathy Baker-Eclipse, director of the Parks and Recreation's capital plan. Those updates include taking down concrete bleachers to increase visibility and replacing wood chips at the Norfolk Street tot lot with tiles to increase safety, she said.
About $7.2 million in the city's $4.2 billion capital plan is being allocated towards redesigning the park, but residents say that won't be nearly enough for enhancements.
Baker-Eclipse called this effort "a real project" unlike a previous attempt before the COVID-19 pandemic that centered around how an outside group was interested in donating a new park to the city, which never materialized.
"This is real money that the city is committed to," Baker-Eclipse said. "I don't want that to be a limiting factor as we think about what this park needs. It's clear that capital improvements are not the only thing that can improve needs."
Domingos DaRosa, who coordinates the Boston Bengals football program, called the $7.2 million allocation a "slap in the face." He estimates at least  $2 million will be going toward lighting improvements and 10% of the budget will be used for the design phase.
The city should be budgeting at least $12 million, DaRosa said. Clifford's conditions have led to a lack of player interest in his program, making it hard to sustain.
Even after area philanthropist Ernie Boch Jr. donated $15,000 to help buy new equipment and cover fees, DaRosa told the Herald he still may have to dismantle the program since he has yet to field enough players for the upcoming season.
DaRosa said the city should focus on reducing the number of access points to the park by installing fencing around its perimeter to deter people from coming in and "setting up camp."
"This shouldn't be here, period," he said as he looked over at a group of homeless individuals leisurely idling during the tour and as players engaged in drills. "We shouldn't have to call every day for the same issue that's already known. I've got parents here who've joined the program, they fear themselves."
Maria Pontes has lived in Roxbury since 1975, working at the next door Mason School for 23 years as a community field coordinator.
Mason School, which integrates students with and without special education needs, uses Clifford each day from 10:30 a.m. to 1 p.m. Before students are allowed to go over the park, Pontes said she spends a half hour cleaning to ensure there are no needles. Increased support from the city has helped, but challenges remain.
Pontes is calling on the city to alert the community that Clifford is blocked off a couple hours a day to her school.
"For me, it is hard to tell people 'You cannot be sitting on the bench right now,'" she said. "But then I have my kids there and I don't want them to see things they're not used to seeing. Sometimes I fight for them."
Saturday's tour was the second engagement between residents and the city for this renovation effort, following an initial meeting last week. Officials are planning more in the coming weeks but nothing is set in stone.
"We're going to get the park what it needs," Baker-Eclipse told the Herald.
Paul Connors/Boston Herald

Resident Dominigos DaRosa, right, points out an encampment of homeless people in the park during a meeting of residents near the Clifford Playground Saturday. (Paul Connors/Boston Herald)
Paul Connors/Boston Herald

Residents, from left, Dominigos DaRosa, Joe Gomes and Marla Smith listen as Dave Smith expresses concerns regarding homeless people camping in the park during a meeting of residents near the Clifford Playground Saturday. (Paul Connors/Boston Herald)
Paul Connors/Boston Herald

A group of residents walk together as they tour Clifford Playground while discussing their concerns regarding homeless people camping in the park Saturday. (Paul Connors/Boston Herald)