THE AMERICA ONE NEWS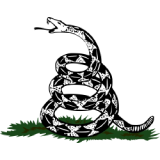 Dec 11, 2023  |  
0
 | Remer,MN
Sponsor: 
WISH-TEXT.COM
 Personalized AI Greeting and Sympathy Cards for the Social Media.
Sponsor: 
WISH-TEXT.COM
 Personalized AI Greeting and Sympathy Cards for the Social Media.
Chris Van Buskirk
---
---
It's time to go have some fun in the sun.
The Department of Conservation and Recreation opened 81 beaches and waterfronts across the state Saturday just in time for Memorial Day. Weekend lifeguard services are also scheduled to start this weekend at many waterfronts, the department said.
"DCR works, every year, to make our waterfronts and pools as safe as possible for visitors seeking relief from the summer heat," DCR Commissioner Brian Arrigo said in a statement. "Starting this weekend, I am excited to welcome families back to our parks and beaches and I encourage everyone to take precautions and follow posted signage when visiting our properties to ensure a safe and fun experience."
Full lifeguard services are scheduled to start on June 17 at select beaches and waterfronts. And DCR also plans to start water quality testing at all 81 designated swimming areas. Ropes and buoys will be placed at inland water areas to mark off safe swimming areas, the department said.
Safety signage — translatable into seven languages via a QR code — is placed at unguarded swimming locations and life rings are available at both unguarded and guarded beaches for emergency situations.
"As our summers get hotter and hotter and many of our cities contend with the urban heat island effect, it is even more critical to ensure our families have safe and easy access to water and outdoor fun," said Energy and Environmental Affairs Secretary Rebecca Tepper.
DCR said they are continuing to recruit lifeguards for inland and coastal beaches and swimming pools, which open next month. The Healey administration increased hourly rates for pool and waterfront staff to between $22 and $27 depending on the position and certifications.
Lifeguards who commit to employment before July 1 can earn a $1,000 bonus.
"In addition to the early sign-on bonus that's still available, DCR is also providing retention bonuses that will be provided to lifeguards who continue to work for the department through the end of the season," the department said.
Thirteen spray decks, which are water features that gush or spray water commonly found in parks, opened Saturday, with the remaining eight scheduled to open later in the season.
Free swimming lessons for children are available at some pools across the state starting in July through the "Learn to Swim Program," with more information available at Mass.gov/service-details/learn-to-swim.
Paul Connors/Boston Herald

Arthur Siu, 9, of Sharon, paddles along the surface of Lake Massapoag on Saturday in Sharon. (Paul Connors/Boston Herald)
Matt Stone/Boston Herald

Carson Beach earlier this month. (Matt Stone/Boston Herald)