THE AMERICA ONE NEWS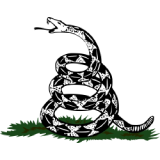 Dec 11, 2023  |  
0
 | Remer,MN
Sponsor: 
WISH-TEXT.COM
 Personalized AI Greeting and Sympathy Cards for the Social Media.
Sponsor: 
WISH-TEXT.COM
 Personalized AI Greeting and Sympathy Cards for the Social Media.
Associated Press
---
---
LE MANS, France (AP) — Ford has planned a return to the 24 Hours of Le Mans with its iconic Mustang muscle car next year under a massive rebranding of Ford Performance aimed at bringing the automotive manufacturer "into the racing business."
The Friday unveil of the new Mustang Dark Horse-based race car follows Ford's announcement in February that it will return to Formula One in 2026 in partnership with reigning world champion Red Bull.
The Mustang will enter the GT3 category next year with at least two cars in both IMSA and the World Endurance Championship, and is hopeful to earn an invitation to next year's 24 Hours of Le Mans. The IMSA entries will be a factory Ford Performance program run by Multimatic, and a customer program in WEC with Proton Competition.
Ford CEO Jim Farley told The Associated Press the Mustang will be available to compete in various GT3 series across the globe to customer teams. But more important, Farley said, is the overall rebranding of Ford Performance — done by renowned motorsports designer Troy Lee — that is aimed at making Ford a lifestyle brand with a sporting mindset.
"It's kind of like the company finding its own, and rediscovering its icons, and doubling down on them," Farley told the AP. "And then this motorsports activity is getting serious about connecting enthusiast customers with those rediscovered icons. It's a big switch for the company — this is really about building strong, iconic vehicles with enthusiasts at the center of our marketing."
Ford last competed in sports car racing in 2019 as part of a three-year program with Chip Ganassi Racing. The team scored the class win at Le Mans in 2016 in a targeted performance aimed to celebrate the 50th anniversary of Ford snapping Ferrari's six-year winning streak.
Ford on Friday displayed a Mustang with a Lee-designed livery that showcased the cleaner, simplified look that will soon be featured on all its racing vehicles. The traditional blue oval with Ford Performance in white lettering underneath will now be branded simply FP.
The new mark will be used across car liveries, merchandise and apparel, display assets, parts and accessories and in advertising.
Farley cited Porsche as an automaker that has successfully figured out how to sell cars to consumers and race cars in various series around the world while creating a culture of brand enthusiasts. He believes Ford's new direction will help the company sell street cars, race cars, boost interest in driving schools, and create a merchandise line that convinces consumers that a stalwart of American automakers is a hip, cool brand.
"We're going to build a global motorsports business off road and on road," Farley told the AP, adding that the design of the Mustang is "unapologetically American."
He lauded the work of Lee, who is considered the top helmet designer among race car drivers.
"We're in the first inning of a nine inning game, and going to Le Mans is really important," Farley said. "But for customer cars, getting the graphics right, designing race cars that win at all different levels, and then designing a racing brand for Ford Performance that gets rebranded and elevated is super important."
He said he's kept a close eye on how Porsche and Aston Martin have built their motorsports businesses and said Ford will be better.
"We're going in the exact same direction. We just want to be better than them, that's all," Farley said. "Second is the first loser."
Farley, an avid amateur racer himself, did not travel to Le Mans for the announcement. The race that begins Saturday features an entry from NASCAR and Ford is the reigning Cup Series champion with Joey Logano and Team Penske.
The NASCAR "Garage 56" entry is a collaboration between Hendrick Motorsports, Chevrolet and Goodyear, and is being widely celebrated throughout the industry. Farley did not feel left out of the party in France — a sentiment NASCAR tried to avoid by inviting many of its partners to attend the race so that it wouldn't seem like a Chevrolet-only celebration.
"They're going right and I'm going left — that NASCAR thing is a one-year deal, right? It's Garage 56 and they can have their NASCAR party, but that's a one-year party," Farley said. "We won Le Mans outright four times, we won in the GT class, and we're coming back with Mustang and it's not a one-year deal.
"So they can get all excited about Garage 56. I almost see that as a marketing exercise for NASCAR, but for me, that's a science project," Farley continued. "I don't live in a world of science projects. I live in the world of building a vital company that everyone is excited about. To do that, we're not going to do a Garage 56 — I've got to beat Porsche and Aston Martin and Ferrari year after year after year."