THE AMERICA ONE NEWS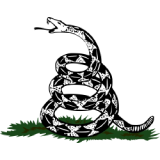 Dec 11, 2023  |  
0
 | Remer,MN
Sponsor: 
WISH-TEXT.COM
 Personalized AI Greeting and Sympathy Cards for the Social Media.
Sponsor: 
WISH-TEXT.COM
 Personalized AI Greeting and Sympathy Cards for the Social Media.
Tribune News Service
---
---
It again is double duty for the Miami Heat scouting and video staff, working with a Plan A and a Plan B for the second consecutive playoff series.
In the first round, it meant preparing for the Milwaukee Bucks both with and without Giannis Antetokounmpo, who played 2 1/2 of the five games in the Heat's 4-1 series win.
Having moved on from that challenge, it now is the sprained left ankle of New York Knicks forward Julius Randle that has Heat coach Erik Spoelstra and his staff working with dual game plans for the best-of-seven Eastern Conference semifinal series.
Randle initially injured the ankle in the Knicks' March 29 home victory over the Heat, missing the balance of the regular season. The All-Star forward aggravated the injury as the Knicks closed out the Cleveland Cavaliers 4-1 on Wednesday night. He is listed as questionable for Sunday.
"You have to prepare for both, if he's available or not available," Spoelstra said ahead of Sunday's Game 1 at Madison Square Garden. "You have to be responsible with that."
Spoelstra said such an approach has been typical of a season when the Heat had their own injuries questions while also facing opponents with uncertain injury reports.
"The thing about I guess the modern-day NBA, and certainly this year, you just had to deal with a lot of unknowns," Spoelstra said. "You can control what you can control. You prepare for that.
"We don't have a major prep lead up. So in many ways, we can just go in with a clear mind and do our normal prep and get ready for competition."
Even with both teams ending the first round Wednesday, both of those games were on the road. It left the Heat with a single full practice, unable to hold a shootaround in advance of Sunday's game because of the early start.
"We know how fierce it's going to be at one o'clock in the Garden," Spoelstra said. "Our mentality will be the same. It's a quick turnaround. We like that. Drop us off in parachutes again and let's be ready to compete."
The Knicks also are listing guard Quentin Grimes (shoulder) as questionable.
As for the Heat's injury concerns, center Bam Adebayo said Saturday the three-day break after the Bucks series has been beneficial.
"Definitely improvement with rest recovery and treatment," Adebayo said.
Spoelstra said the break also refreshed Jimmy Butler, after his high-octane performance against the Bucks.
"Probably for Bam and Jimmy, the last two days were the most important for them."
While the Knicks have uncertainty with Randle, the Heat know they will be without guards Tyler Herro and Victor Oladipo. Herro broke his right hand in the series opener against the Bucks and had surgery five days later. Oladipo tore the patellar tendon in his left knee in Game 3 against the Bucks, undergoing surgery Thursday.
"I've said this about the team and our season this year, that there's been great beauty in the grind, a great beauty in the struggle," Spoelstra said of what largely was a season of adversity that left the Heat as the Eastern Conference's No. 8 seed. "And things in this league are not always perfect. Sometimes there's seasons or periods of time during the regular season where there's just an incredible flow and everything just seems to be clicking. But that's not the real NBA and that's not real life outside of the building.
"You ultimately have to figure out how to embrace things when they're not necessarily going perfectly and still find a way to persevere."
Among the anticipated changes is more double-teams and traps against Butler than the Bucks offered in the opening round. That, in turn, could turn Butler into more of a facilitator.
"We'll see. We'll see what happens," Spoelstra said. "They're a well-schooled defense, so they can send traps, whether he's in the post or whether he's handling the ball at the end of clock. You have to be prepared for whatever.
"[The Knicks] did a lot of that in that first-round series. Jimmy's a little different. So we'll just have to see. We have to get to our strengths. They're going to try to get us out of our strengths. And that's the deal of the playoffs – who can get who to blink."
Having spent offseasons working at Villanova with fellow alums Jalen Brunson and Josh Hart, Heat point guard Kyle Lowry said Saturday there is a unique bond with the two Knicks guards. "I love those guys," Lowry said. "They're like my little brothers." . . .
Butler on Saturday tried to downplay going against Knicks coach Tom Thobodeau, who coached him with the Chicago Bulls and Minnesota Timberwolves. "We're not going to make this a Thibs versus myself thing." Butler said . . .
Adebayo, who was 3 at the height of the Heat-Knicks playoff rivalry said Saturday of the matchup, "To be honest, I didn't even know the rivalry was like that." . . .
Spoelstra said the three-day break between series required perspective, "You don't want to exhale too much. But you also don't want to be on that razor's edge."
Eastern Conference semifinals
(No local television on Bally Sports Sun)
Sunday: at New York, Madison Square Garden, 1 p.m., ABC.
Tuesday: at New York. Madison Square Garden, time 7:30 p.m., TNT.
May 6: at Miami, Kaseya Center, time 3:30 p.m., ABC.
May 8: at Miami Kaseya Center, 7:30 p.m,, TNT.
May 10*: at New York, Madison Square Garden, time TBA,. TNT.
May 12*: at Miami, Kaseya Center, time TBA, ESPN.
May 15*: at New York, Madison Square Garden, 8 p.m., TNT.
* – if necessary.
()