THE AMERICA FIRST NEWS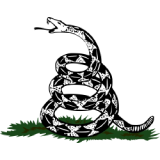 May 29, 2023  |  
0
 | Remer,MN
AM1.NEWS
The American Majority
The go-to-site for the news WE read. @am1_news
The go-to-site for the news WE read. : Created and operated in USA. Contact : support@am1.news : @am1_news
AM1.NEWS: The go-to-site for the news WE read : Contact: support@am1.news : Twitter @am1_news: The Internet of Us™ : AM1.NEWS
Brian Roach
---
---
Coming off their second straight Div. 1 state title run, Taunton has the veteran leadership under first year coach Michelle Raposo to make it a three-peat this season.
With six seniors, including a case transfer in outfielder Morgan Fitzgerald, as part of the 11 returnees, the core for the Tigers is strong yet again. Senior captains Ava Venturelli and Kaysie DeMoura will be a big part of the offensive fire power as well as senior Hayley Krockta at first base, Kyleah Plumb in the outfield and Mia Fernandez back at her true position, second base.
On the hill for Taunton, junior lefty and Texas Tech commit Sam Lincoln will lead the way along with sophomore Cate Larson who pitched the final two outs to take down Peabody in the state championship last year as well as eighth grader Ella Bourque.
Also, in the Hockomock, King Philip has a strong class of juniors and seniors returning with junior Jordan Bennett returning on the mound. The team is provided with very strong leadership from senior captains Charlotte Raymond, Sarah Cullen and Ava Lanza and all will contribute offensively and defensively for the Warriors.
State runner-up Peabody's goal is to win it all after coming up short and senior catcher Isabel Bettencourt, senior outfielder Penny Spack, and junior pitcher Abigail Bettencourt are just a few players to watch out for on the diamond. Junior infielder Logan Lomasney, junior utility player Kiley Doolin, and junior utility player and pitcher Avery Greico are also returning for the Tanners.
The Merrimack Valley Conference will try to throw a wrench into these plans as Methuen and Central Catholic will be competitive and a tough out in the state tournament. For the Rangers, coach Jason Smith returns seven starters, including senior captain/shortstop Brooke Tardugno, junior outfielder/UMass-Lowell commit Thyanais Santiago and junior captain/second baseman Kiele Coleman. Central Catholic has three juniors in Pitcher/utility Julia Malowitz, IF/C Katie Fox, 2B/P Liv Boucher along with another strong sophomore class.
Newton North out of the Bay State Conference had six seniors graduate, but three seniors in Maya Tuozzolo, Caitlin Conroy and Bri LeBlanc along with junior pitcher Lila Sox will compete with a tough schedule.
In the Middlesex League, Woburn has senior captain Morgan Barmash who led the team all offensive categories last year as a pitcher as well as junior Erin Govostes and second year starting catcher sophomore Avery Simpson.
Arlington with junior pitcher/shortstop Natalia Fotopoulos, junior catcher/pitcher Piper Guiney and sophomore pitcher/outfielder Soline Fisher and Bishop Feehan with sophomore pitcher Mylee Ramer, sophomore shortstop Maddie Coupal sophomore shortstop and senior captain/catcher Trinidy Tavares will also be in the mix for the Div. 1 crown.
For Div. 2, Tewksbury is returning almost their entire roster that came a few runs short of a state title last year in a 3-1 defeat to Westfield. Senior pitcher/first baseman Sam Ryan, senior catcher Sam Perkins, junior Rebecca Harris and junior Whitney Gigante have been champing at the bit for the season to get started.
Others in the Merrimack Valley Conference include Billerica that returns MVC All-Conference team members in senior captains — pitcher Naomi Boldebuck and shortstop Samantha Gaona.
In the Dual County League, Bedford returns DCL Small co-player of the year in St. Bonaventure signee Kaylee Grace as well as Coco Steele and shortstop Gianna Missiti (committed to Norwich). The team has six freshmen competing for spots with Mia Vitti and Addi Poulter leading the way.
Out of the Middlesex League, Burlington has senior captain and pitcher Celia Imbimbo back on the hill with senior captain Cassidy Soohoo at third and junior Madison King playing at second and/or center this season.
Silver Lake has only two seniors, but a very talented junior class led by Samantha Waters and catcher Nina O'Neil. With seven sophomores including first baseman Madyson Bryan and Delaney Moquin at short and on the hill, the Lakers will look to make a splash in the Patriot League with senior Brianna Ghilardi on the bump.
Sharlotte Stazinski will be back as a starter as a sophomore for Walpole along with sophomore Norah Broderick at third. Junior Ariana Kreuzer is the returning catcher for the Timberwolves.
Somerset Berkley out of the South Coast Conference has senior catcher/outfielder Jordan Theriault, juniors Gabriella Nugent, Makenzie Jacob and Sydney Bednarz while North Attleboro out of the Hockomock League will also be competitive in the Div. 2 bracket with ace Kelly Colleran back.
DIV. 1 PLAYERS TO WATCH
P: Nahzia Alfrid (Cambridge), Morgan Barmash (Woburn), Jordan Bennett (King Philip), Abby Bettencourt (Peabody), Solene Fisher (Arlington), Brigid Gaffny (North Andover), Kayla Goodridge (Framingham), Peyton Lightbody (Malden), Samantha Lincoln (Taunton), Julia Malowitz (Central Catholic), Lia Mazzocchi (Lincoln-Sudbury), Ally McNamee (Braintree), Cae Pellegrini (Milford), McKayla Poisson (Lynn Classical), Rebecca Price (Medford), Lily Routhier (Attleboro), Lily Welch (Bridgewater-Raynham), Madi Wong (Newton South)
C: Izzy Barron (Lexington), Isabel Bettencourt (Peabody), Mia Clark (Westford Academy), Amelia Davis (New Bedford), Hailey Fales (Franklin), Natalie Fotopoulos (Arlington), Gabby Kaduson (Winchester), Jesse Mulrey (Hingham), Maddi Parrish (Andover), Taylor Reid (Bridgewater-Raynham), Kayley Rossi (Everett), Sidney Schwartz (Chelmsford), Eva Surette (Braintree), Trinidy Tavares (Bishop Feehan), Kaysie DeMoura (Taunton)
1B: Maddie Baker (Needham), Lea Doucette (Revere), Lauren Ebby (Attleboro), Hayley Krockta (Taunton), Taylor Regan (King Philip)
2B: Julia Caissie (Waltham), Devon Carey (Lexington), Nikki Erricola (Beverly), Caroline Higgins (Reading), Sarah Maher (Attleboro), Monica Obedzinski (Arlington), Lidia Palys (Lexington)
SS: Mikayla Alto (Chelmsford), Samantha Bongiolatti (Marshfield), Madoyln Coupal (Bishop Feehan), Sarah Deroian (Needham), Paige Fitzgerald (Boston Latin), Abby Grenier (Lowell), Sarah Holler (Hingham). Hope Huntkowski (Lincoln-Sudbury), Logan Lomasney (Peabody), Gianna Masucci (Everett), Lily Newcombe (Acton-Boxboro), Olivia Schultz (Newton North), Brooke Tardugno (Methuen), Maya Tuolozzo (Newton North), Ella Woods (Braintree)
3B: Ashlee Anderson (Lowell), Mia Benzan (Cambridge), Ashley Callery (Hopkinton), Adrianna Capozzi (Chelmsford), Fiona Casey (Acton-Boxboro), Kiele Coleman (Methuen), Piper Guiney (Arlington), Sarah Kirby (Westford Academy), Noelle McLean (Beverly), Mya Perron (Beverly)
OF: Lauren Blanchette (Lincoln-Sudbury), Niyah Boone (Durfee), Emma Ching (Needham), Caroline DeSimone (Hopkinton), Kiley Doolin (Peabody), Avery Grieco (Peabody), Mia Hasselbeck (Wellesley), Sofia Hazarika (Newton South), Mia Jacob (Durfee), Ava Kelly (King Philip), Maunela Lizardo (Lynn Classical), Jess Morrison (Marshfield), Holly Paharik (Hopkinton), Charlotte Raymond (King Philip), Maya Riley (Boston Latin), Tayanais Santiago (Methuen), Alyssa Sellinger (Andover), Kristi Skane (Everett), Penny Spack (Peabody), Ava Venturelli (Taunton), Amber Welch (Framingham)
DIV. 2 PLAYERS TO WATCH
P: Megan Arruda (Dartmouth), Naomi Boldebuck (Billerica), Elli Cicchetti (Plymouth South), Kelly Colleran (North Attleboro), Kerry Driscoll (Stoughton), Marissa Durette (Plymouth North), Whitney Gigante (Tewksbury), Amber Goudreau (Masconomet), Kaylee Grace (Bedford), Nikki Grover (Somerville), Lili Hay (Nauset), Cece Imbimbo (Burlington), Shannon MacLeod (Notre Dame), Kelly McGee (Pembroke), Katie Melendy (Oliver Ames), Bridget Mulkeen (Westwood), Gabriella Nugent (Somerset Berkley), Priya Raskin (Ursuline), Samantha Ryan (Tewksbury), Annabelle Roberts (Wayland), Sharlotte Stazinski (Walpole), Anna Velesig (Falmouth), Emma Wood (Holliston)
C: Ava Gray (Danvers), Abby LaClair (Wilmington), Sam Perkins (Tewksbury), Kaylee Shaw (Falmouth), Jordan Theriault (Somerset Berkley)
1B: Madyson Bryan (Silver Lake), Ally Lussier (Dracut), Caitlin Miller (Oliver Ames)
2B: Sam Serio (Masconomet)
SS: Aubrey Carberry (Dartmouth), Samantha Gaona (Billerica), Becca Harris (Tewksbury), Maddie Homer (Oliver Ames), Shakura Lynch (Milton), Gianna Missiti (Bedford), Samantha Rose (Norwood), Waverly Smart (Ursuline), Maddie Tobin (Melrose), Samantha Waters (Silver Lake)
3B: Norah Broderick (Walpole), Alyssa Edwards (Stoughton), Emily Goddard (Danvers), Liv Loux (Salem), Lily MacKenzie (Wilmington), Olivia Skeiber (Pembroke), Cassidy Soohoo (Burlington)
OF: Paige Butland (Wakefield), Maria Cantino (Pembroke), Colleen Ganley (Ursuline), Caroline Lake (Mansfield), Maya Lee (Wayland), Piper Levin (Notre Dame), Susie McAdams (Walpole), Sophia Papamechail (Danvers), Sadie Steuterman (Milton)
Note: You can use @chatbot mention tag to interact with ChatGPT language model in comments. Neither your comment, nor the generated responses will appear in "Comments" or "News & Views" streams.