THE AMERICA ONE NEWS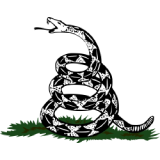 Dec 11, 2023  |  
0
 | Remer,MN
Sponsor: 
WISH-TEXT.COM
 Personalized AI Greeting and Sympathy Cards for the Social Media.
Sponsor: 
WISH-TEXT.COM
 Personalized AI Greeting and Sympathy Cards for the Social Media.
Chris Van Buskirk
---
---
Boston police are searching for a 31-year-old Roxbury man wanted for murder connected to the fatal stabbing last year of Earnest Sims, 39, of Boston.
Roxbury's Anthony Chester is wanted on a straight warrant out of Roxbury District Court for the May 30, 2022, fatal stabbing, police said. He was last seen in Roxbury and is described as a Black male, approximately 5 feet 9 inches, and about 190 pounds.
Police said officers responded to the area of Beauford Lane in Dorchester in May 2022 for a report of a man stabbed. Officers found Sims suffering from life-threatening injuries, police said.
Sims was taken to a local area hospital where he was pronounced dead, according to police.
"The Boston Police Department is actively reviewing the facts and circumstances surrounding this incident. Anyone with information is strongly urged to contact Homicide Detectives at (617) 343-4470," Boston police said in a statement.
Boston police released this image of Anthony Chester, 31, of Roxbury, who is wanted on a warrant for murder out of Roxbury District Court. (Courtesy/Boston Police Department)
The Norfolk Police Department charged a 43-year-old Framingham man with driving while under the influence of alcohol after he allegedly crashed into a police cruiser early Friday morning.
Norfolk Police Chief Timothy Heinz said police responded to the intersection of North and Needham Streets after a local police sergeant reported a vehicle traveling "at a high rate of speed had crashed into his marked cruiser."
"The cruiser, which was traveling south on North Street, was hit on the rear driver's side," Heinz said in a statement. "The impact tore the left rear wheel and suspension from the cruiser, and caused it to end up partially off the roadway and into the woods."
Dubose and the sergeant were both taken to a local hospital.
Dubose was charged with marked lanes violation, operating under the influence of liquor, negligent operation of a motor vehicle, driving above the posted speed limit, and possessing an open alcohol container in a motor vehicle.
A Norfolk Police Department cruiser was hit on the rear driver's side Friday morning. (Courtesy/Norfolk Police Department)
Boston police are asking the public to help them identify individuals connected to the robbery of a phone just outside Fenway Park during the early morning hours of July 30.
Police said citizens should "never allow your cell phone to be used by anyone that you do not know to prevent people from downloading your financial applications and changing passwords."
The images released by police show two individuals, one wearing a hat and the other in a t-shirt.
Boston police released this image of two individuals they say are connected to the robbery of a phone outside of Fenway Park on July 30. (Courtesy/Boston Police)